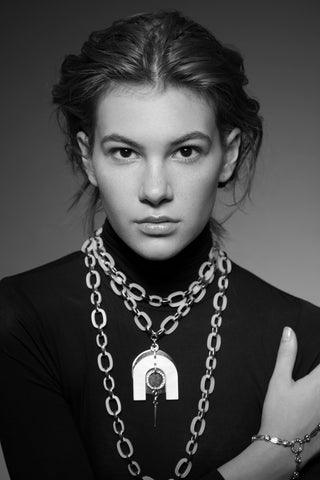 Collection 001- The Rebirth
"After the plague came the renaissance is the best way I'd explain this collection.  For a brief, dark moment, I was lost on a hamster wheel, going through the motions, producing while losing the love of what I do. And much like the modern times, I stepped back for a bit to really evaluate what I truly love about creating pieces for you. Those times have passed and the Haus of Topper renaissance is here!"
- Topper
Founder  & Creative Director
Blending our signature love for crystals, we adventure into the world of Lucite to blend a collection that is both modern and sophisticated, yet still playful and hip. 
Sorry, there are no products in this collection