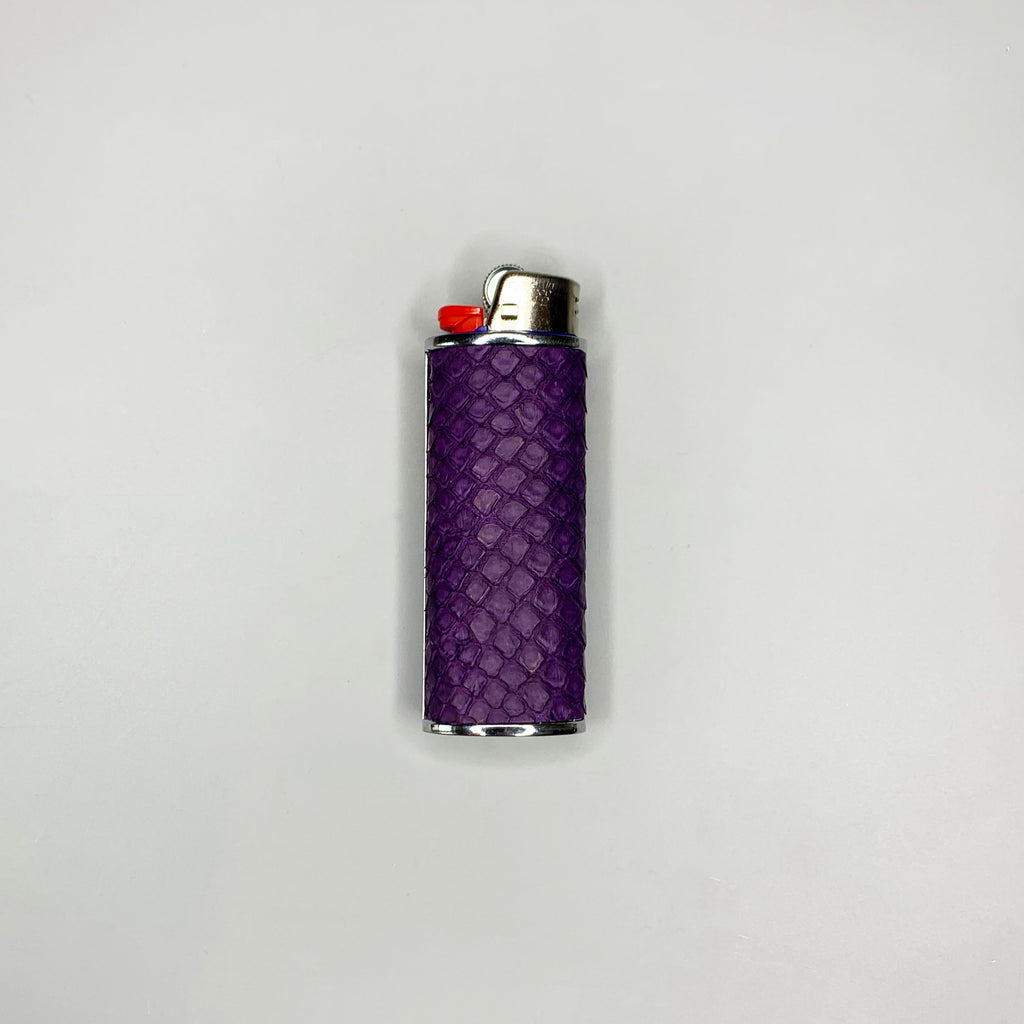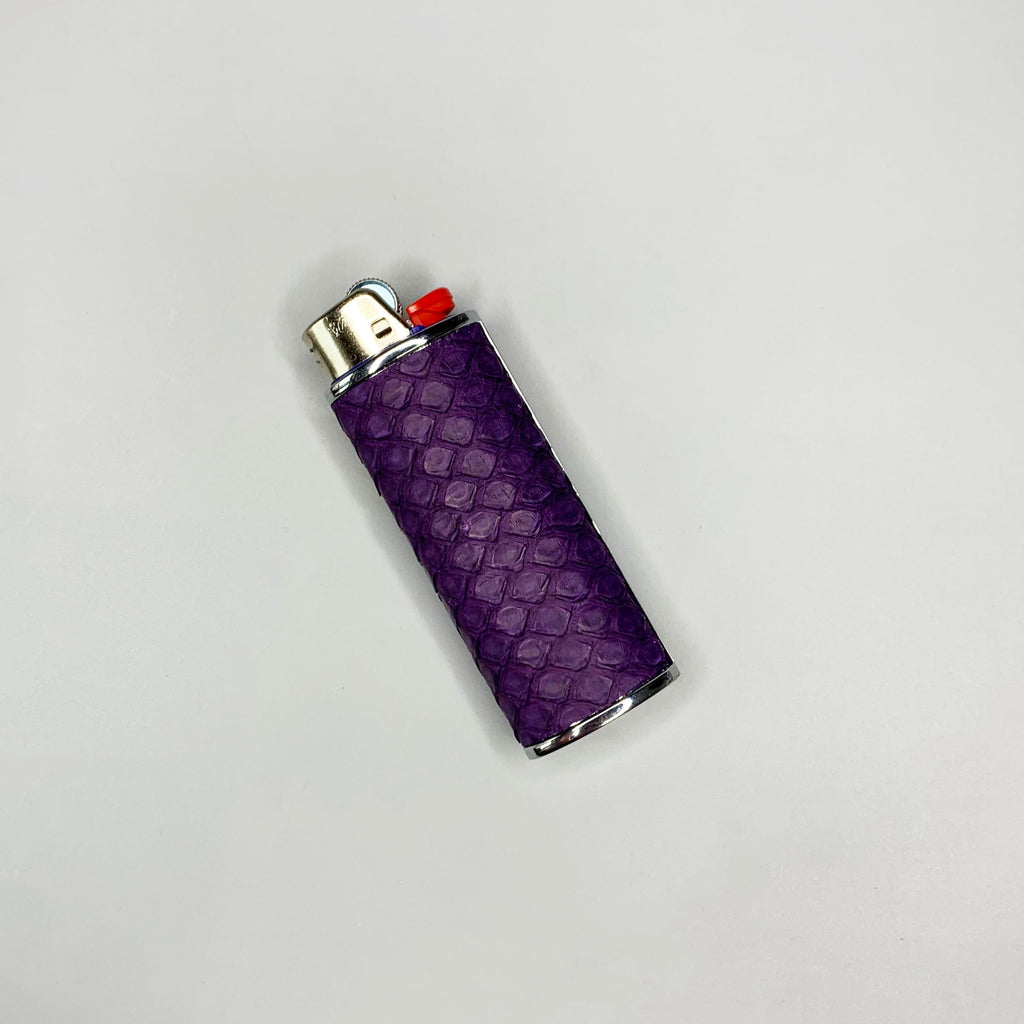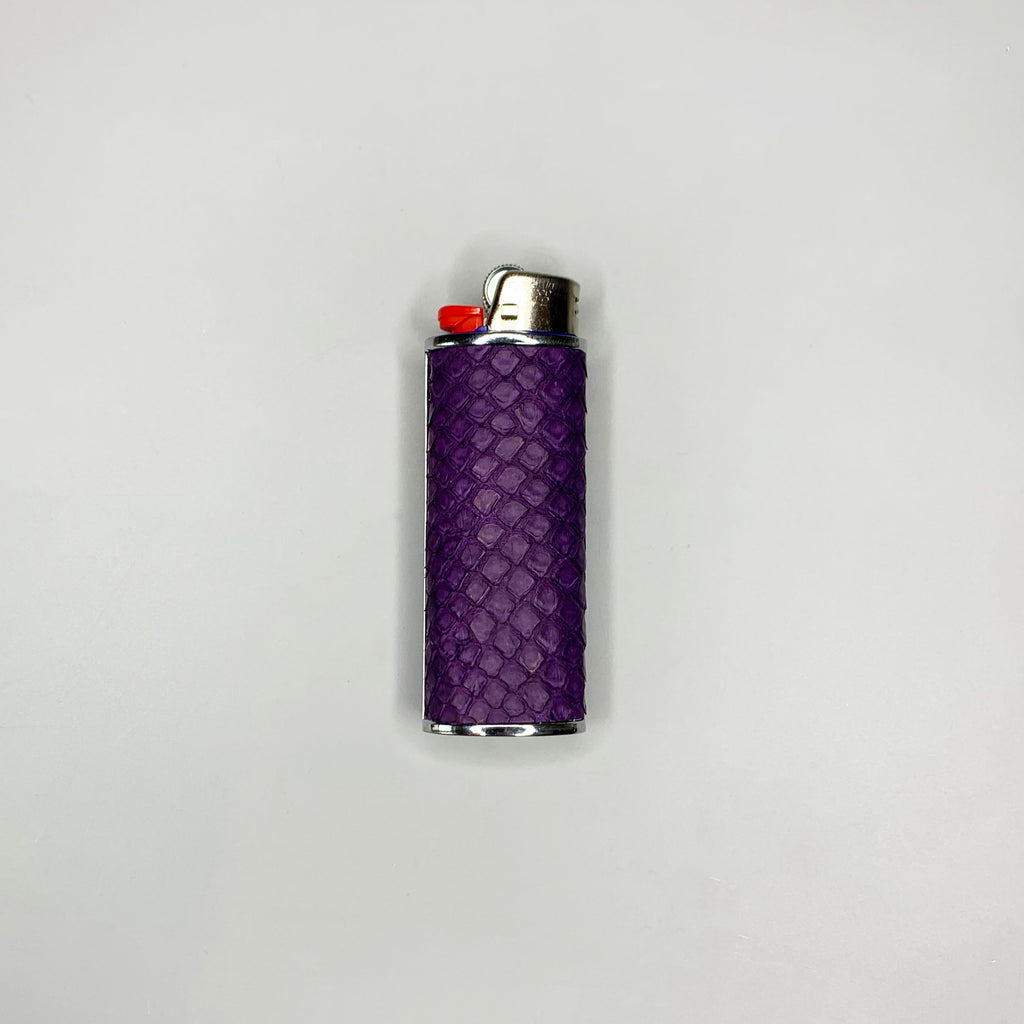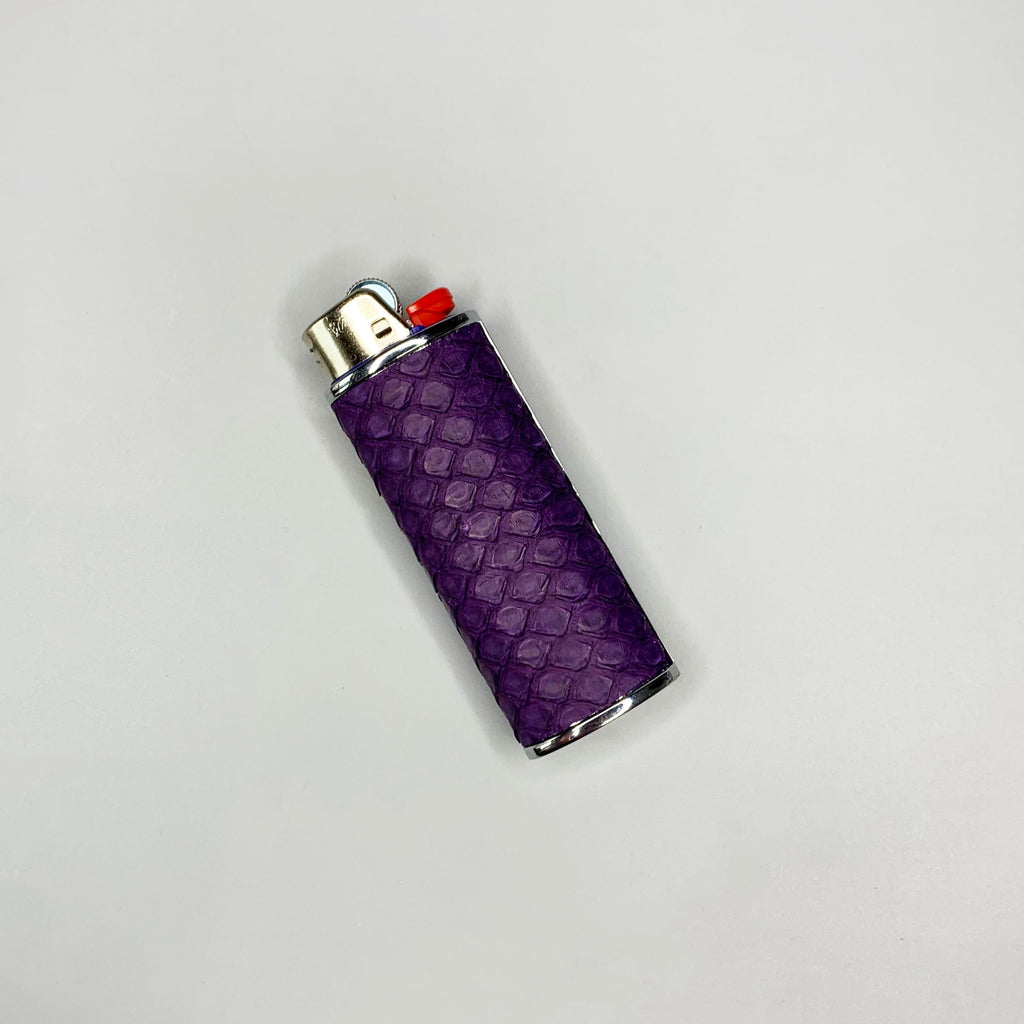 Royal Purple Classic Bic Lighter Cover
Revamp your fire source with this stunning matte python lighter cover! This unique accessory will be the perfect talking point when you're sharing a smoke with friends. Some even call it a beautiful work of art for the home.
Fits the Bic Classic lighter. Lighter included. When your lighter dies just remove and replace with new.
Python, stainless steel 
Made in Brooklyn, NY