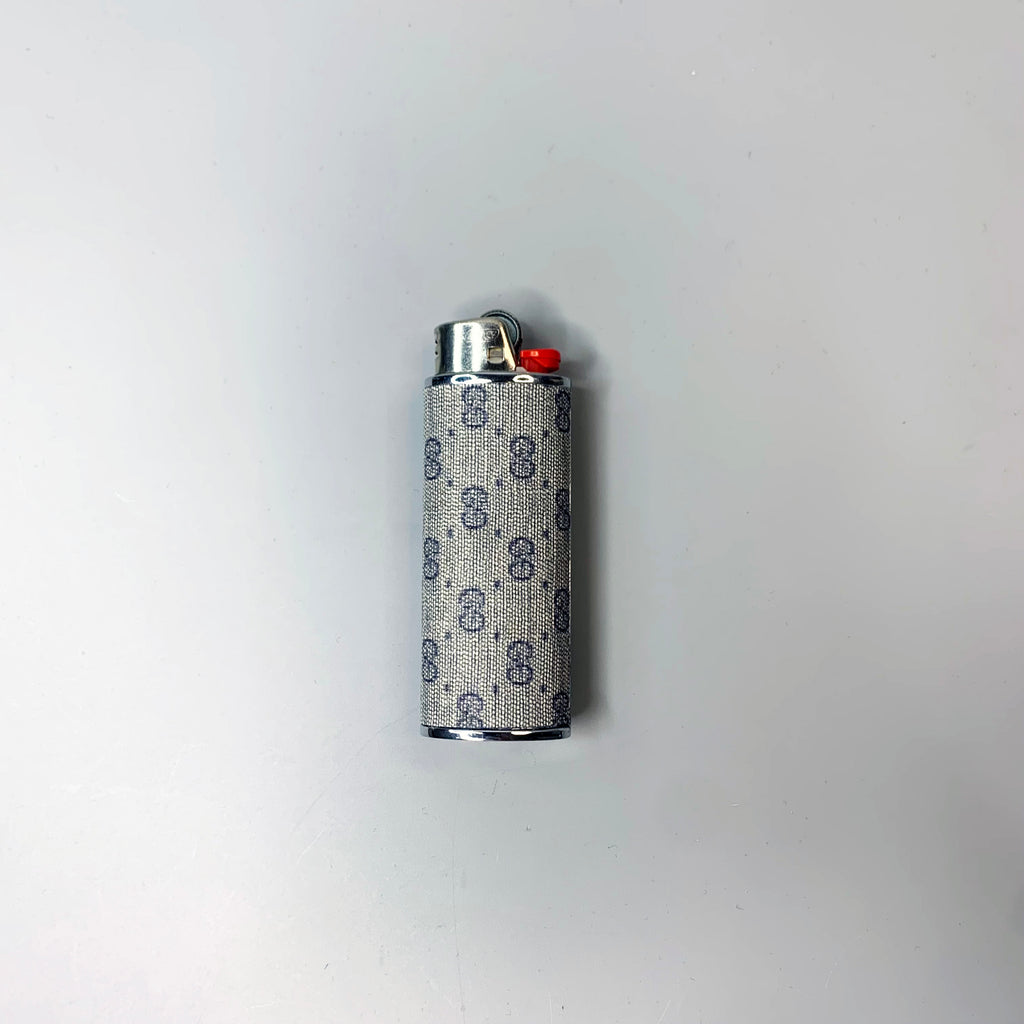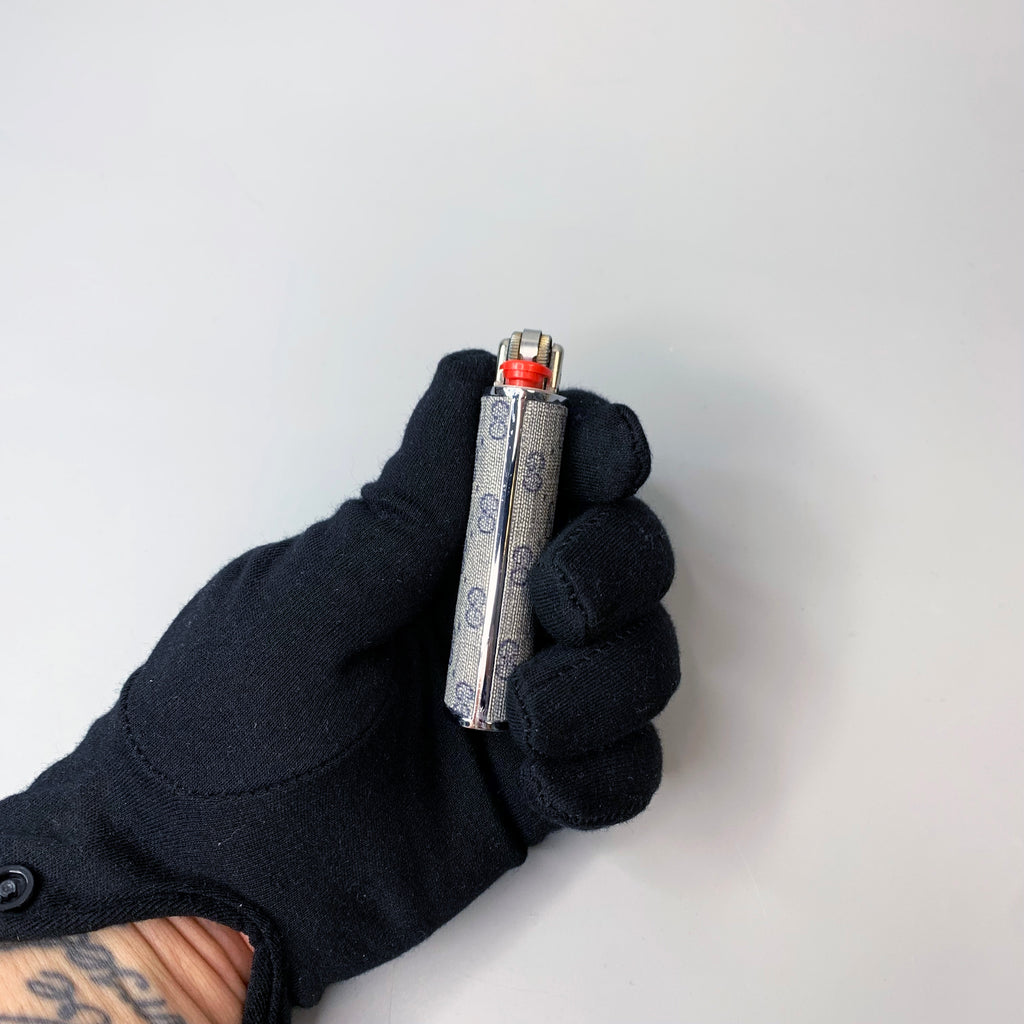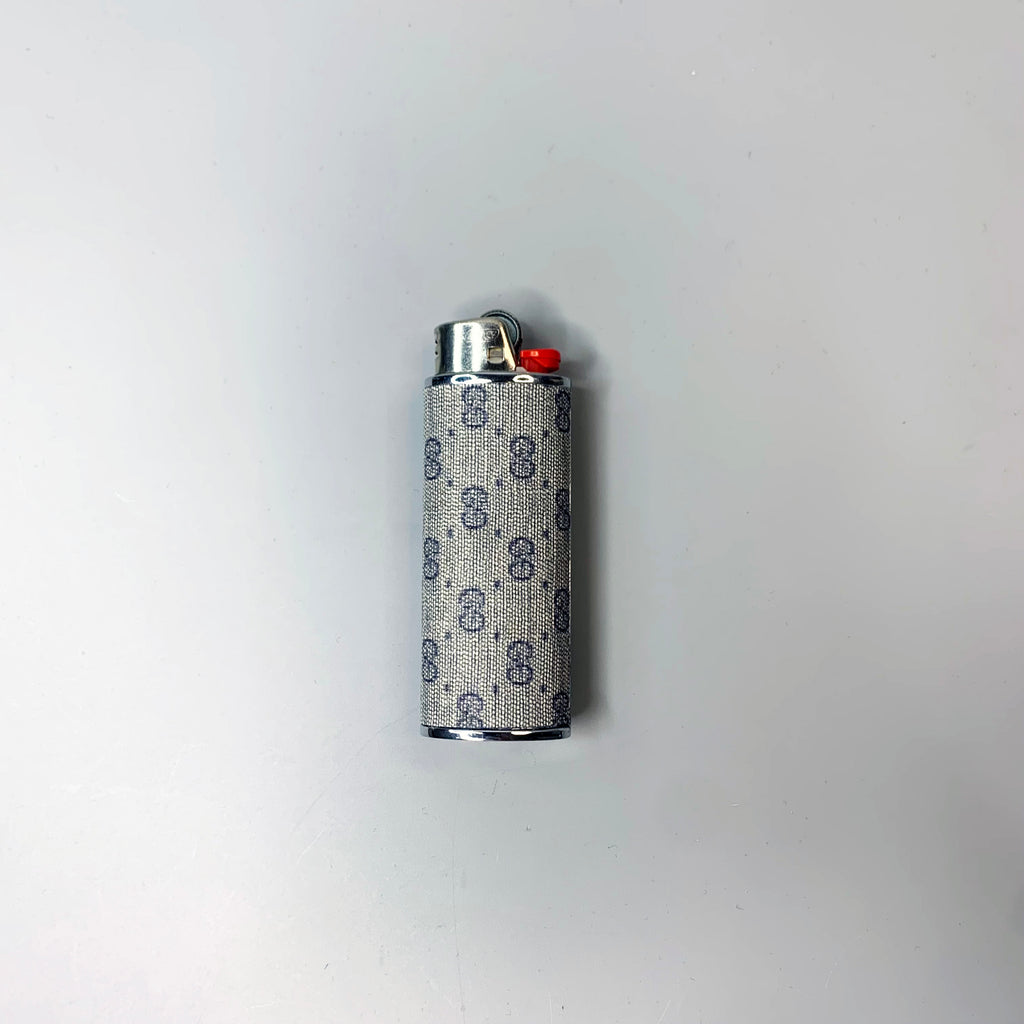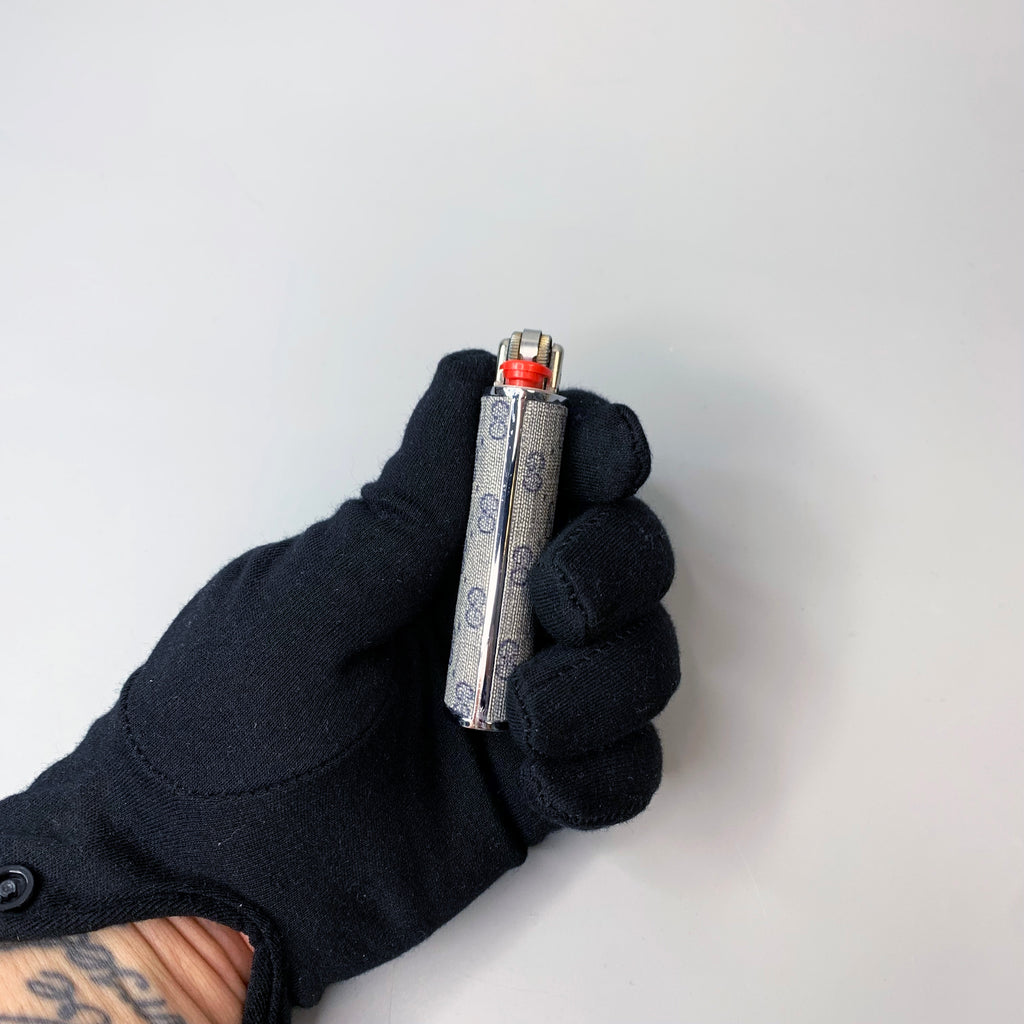 Classic Small Blue/Grey GG Monogram Lighter Cover
Crafted from a time-honored bag, this classic GG branded Bic lighter case is an heirloom you'll possess forever.
Fits the Classic Bic Lighter
Authentic vintage designer material, stainless steel, comes with lighter 
Haus of Topper claims no affiliation with or authorizations from the brands they use in these upcycled pieces.
Due to the one-of-a-kind nature of each piece, prints will vary slightly from what you see in photos and are extremely limited in quantity. 
 Made in Brooklyn, NY