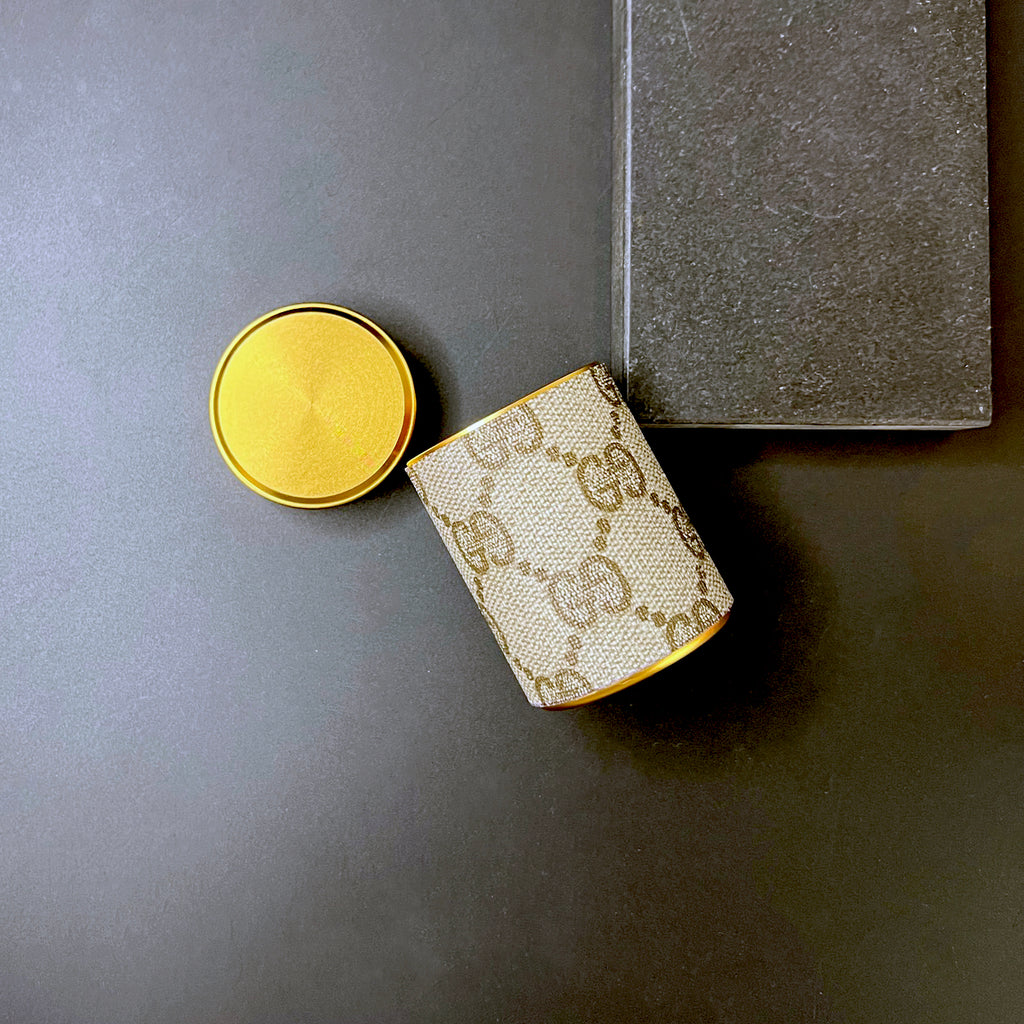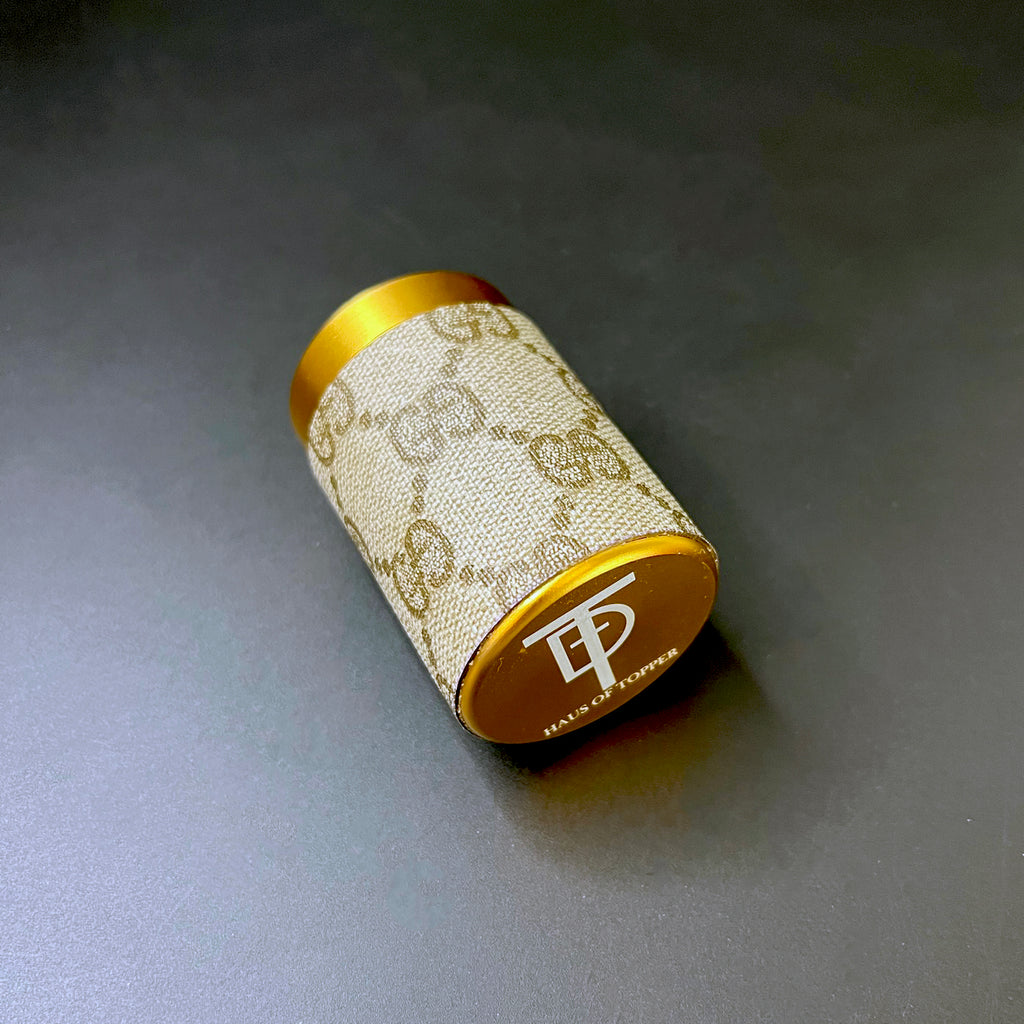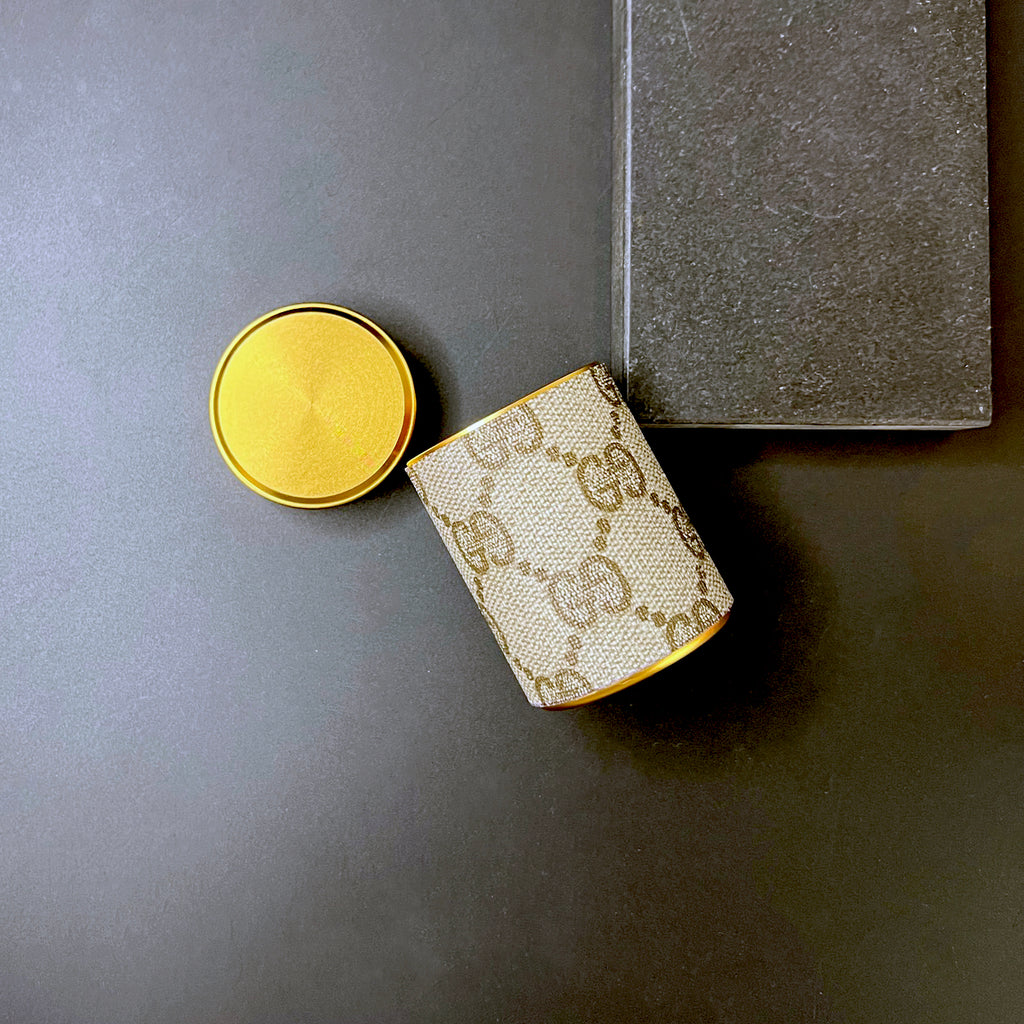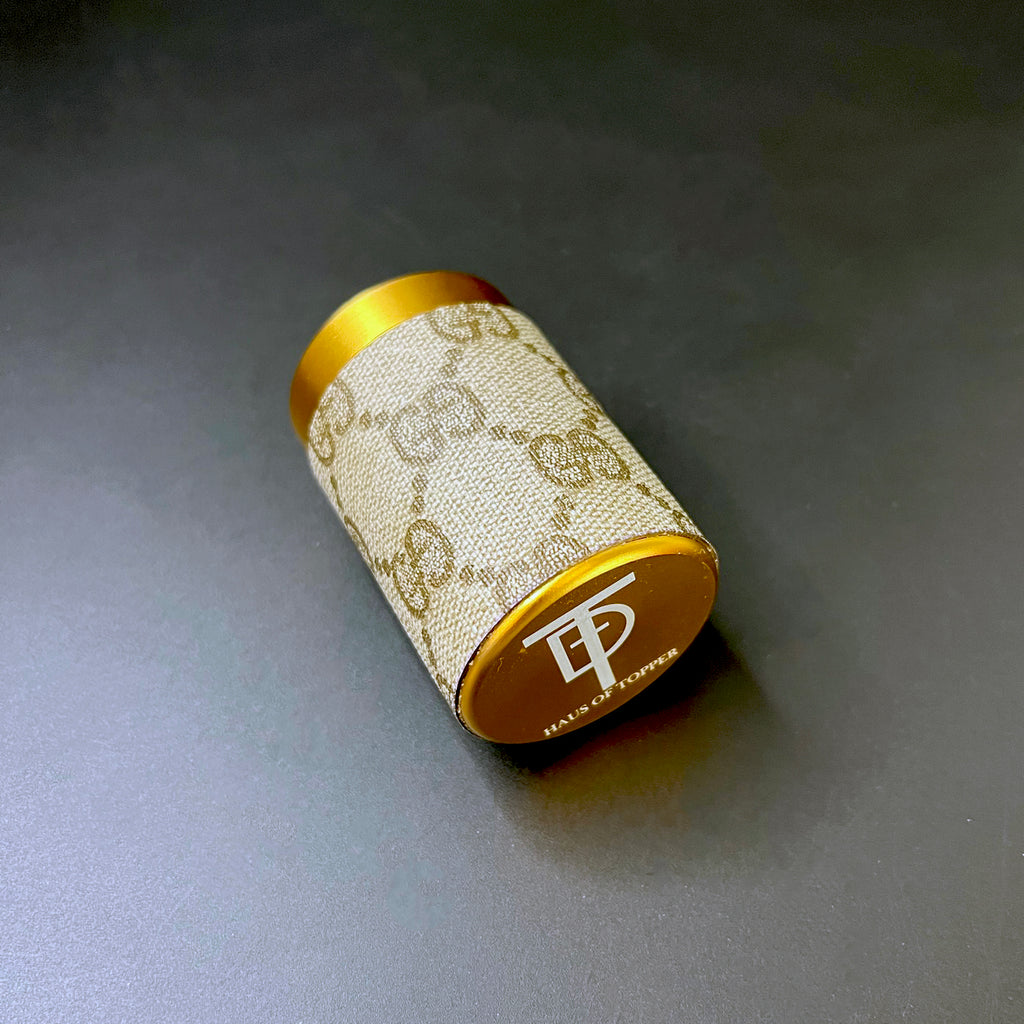 Vintage Large Brown/Tan GG wrapped Gold Stash Canister
Keep your "valuables" safe inside our upcycled vintage Gucci stash canister! Wrapped in a piece of vintage iconic GG monogrammed canvas, your belongings are sealed off from prying eyes and smell. Embrace your chic stoner side with this stylish and reliable accessory.
Holds up to 2oz.
Authentic vintage designer material, powdered aluminum
Haus of Topper claims no affiliation with or authorizations from the brands they use in these upcycled pieces.
Due to the one-of-a-kind nature of each piece, prints will vary slightly from what you see in photos and are extremely limited in quantity. 
2.5" Tall, 1.5" Diameter, 70ml 

Made in Brooklyn, NY