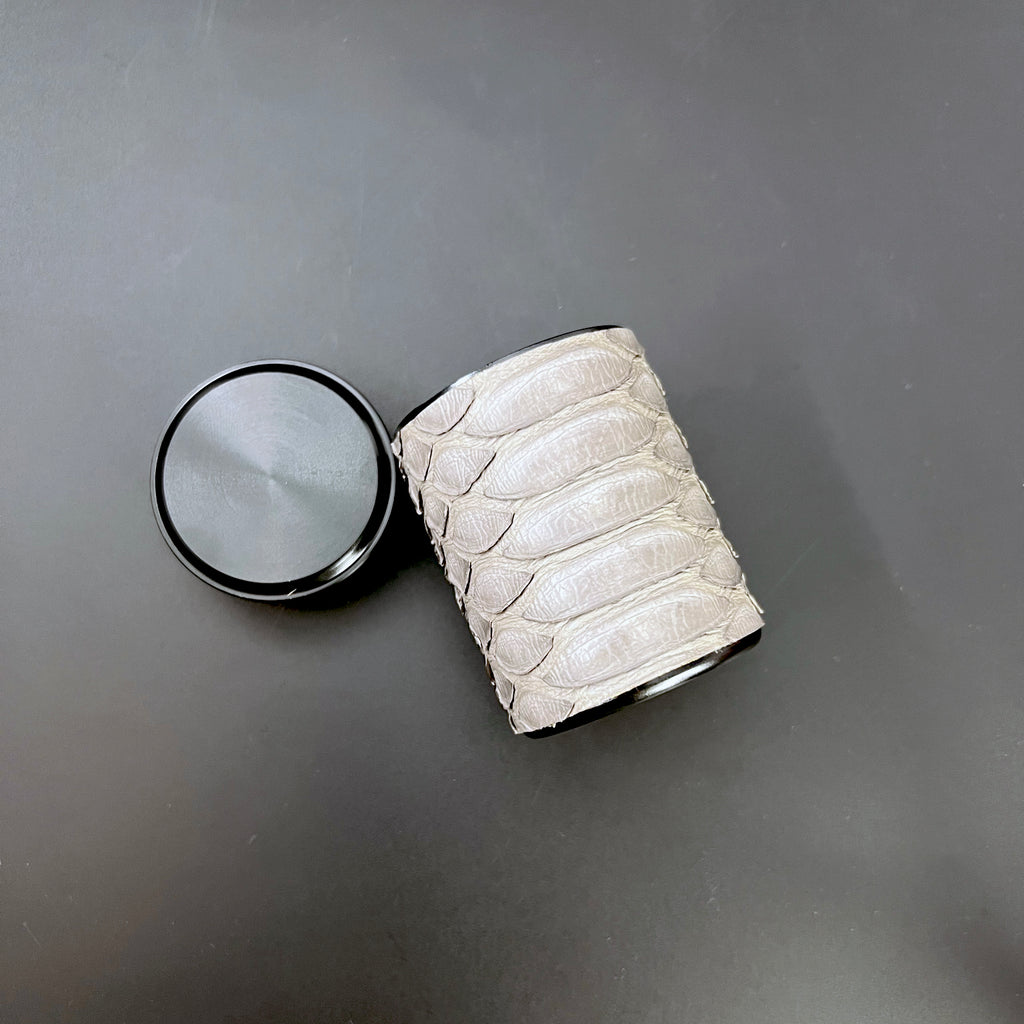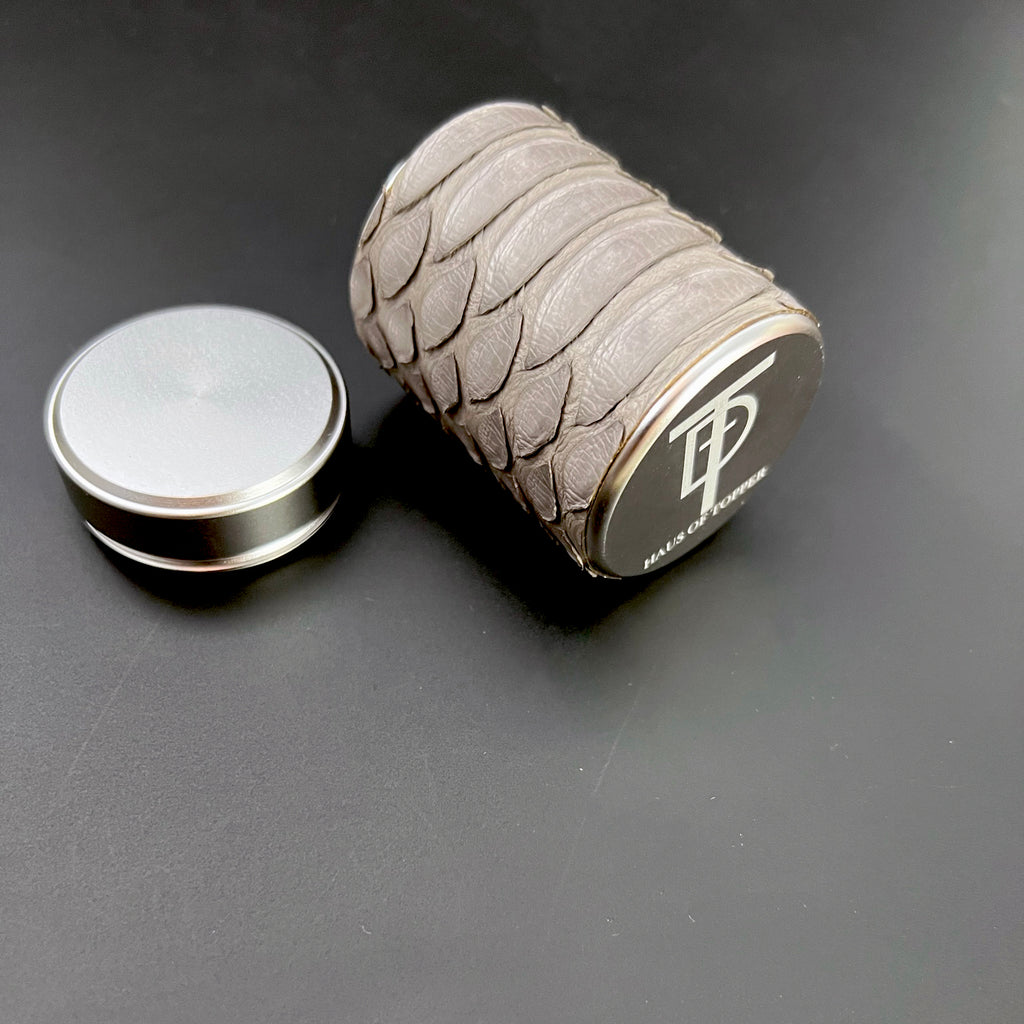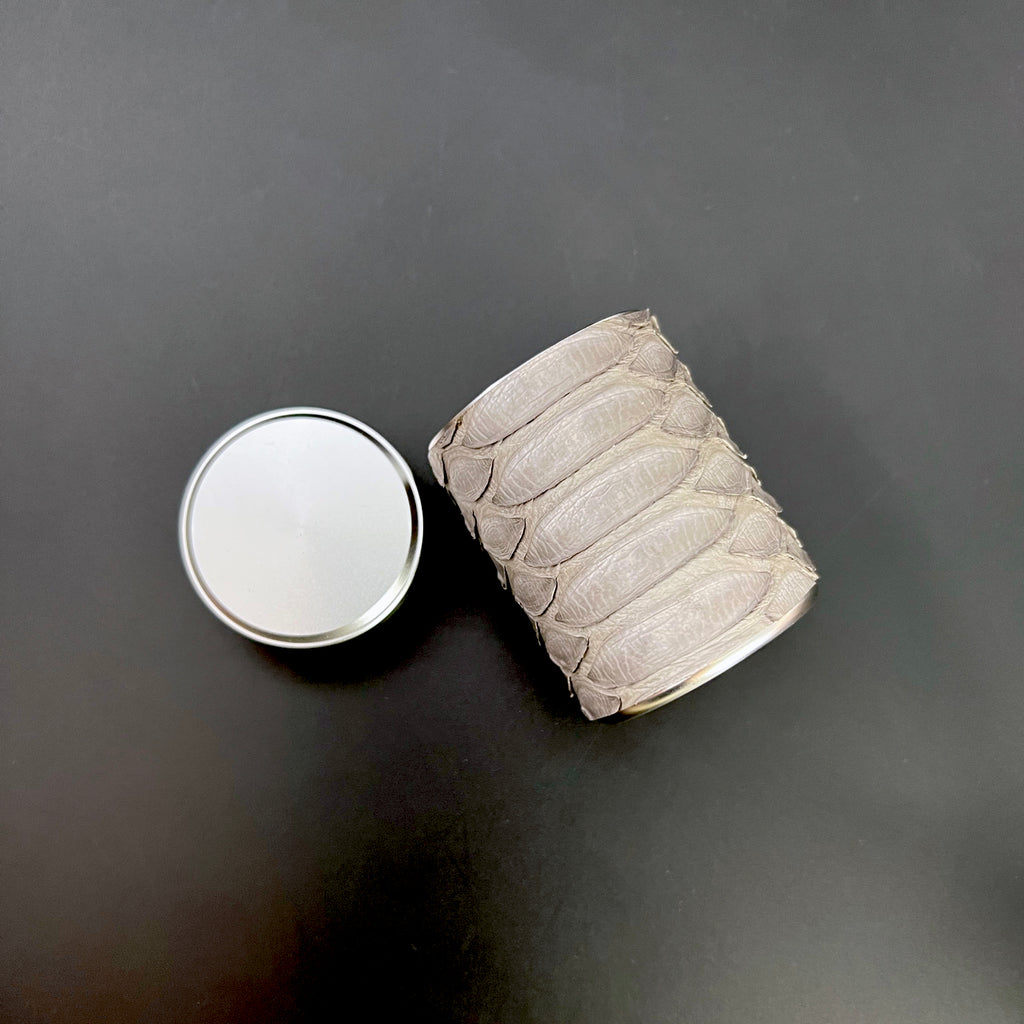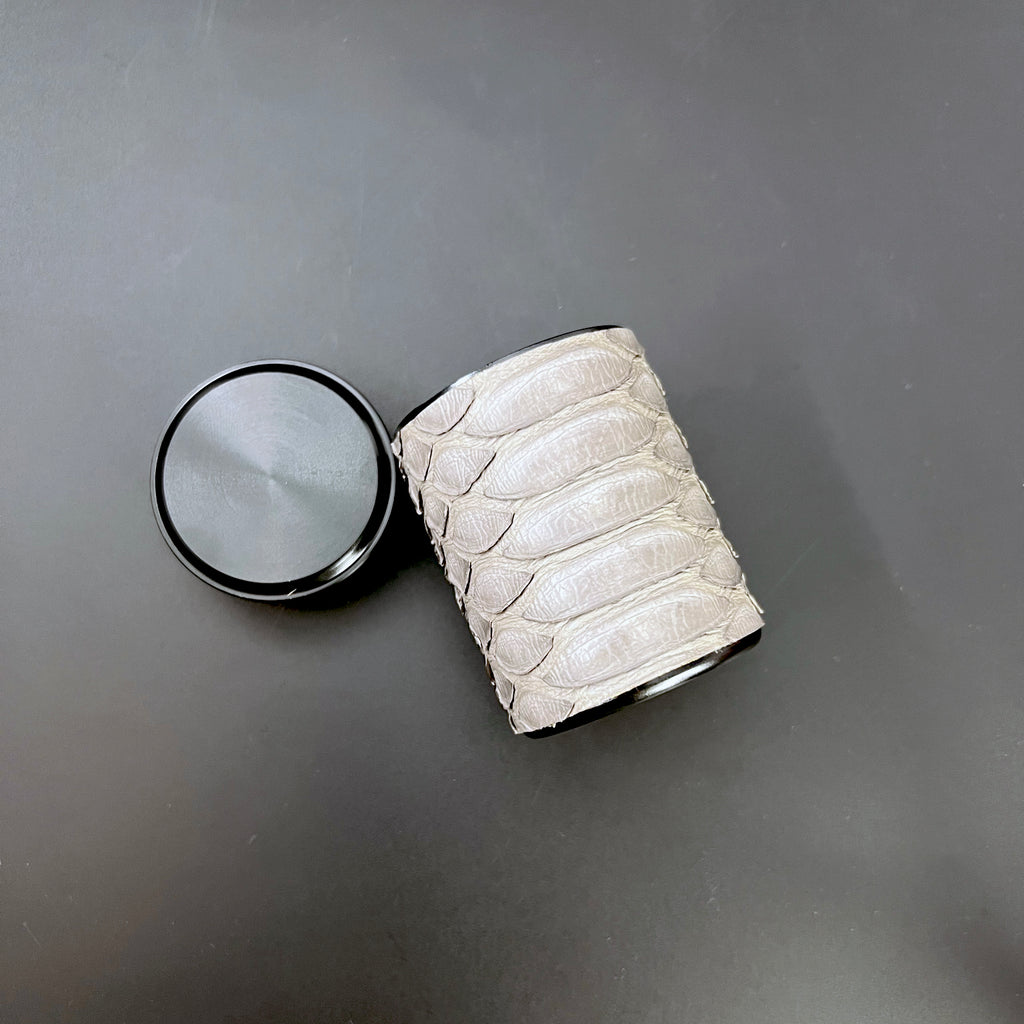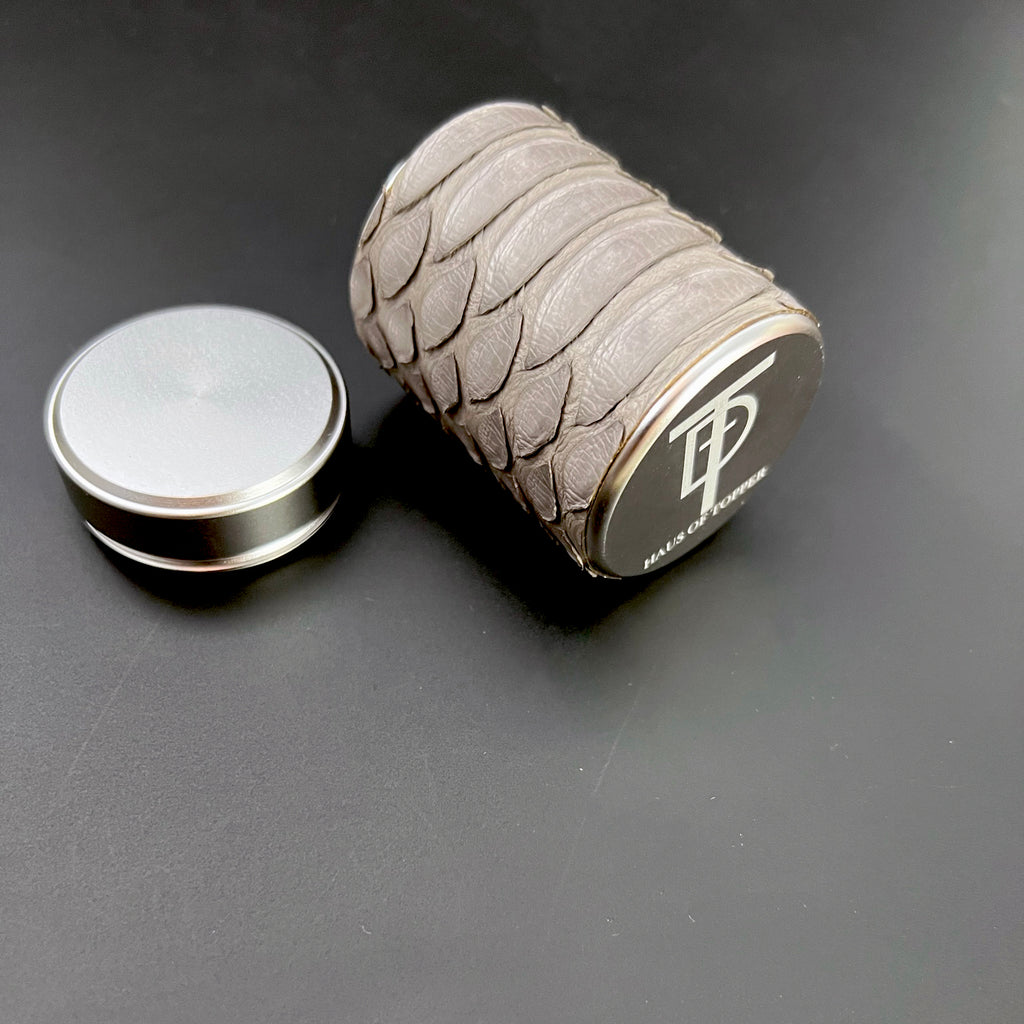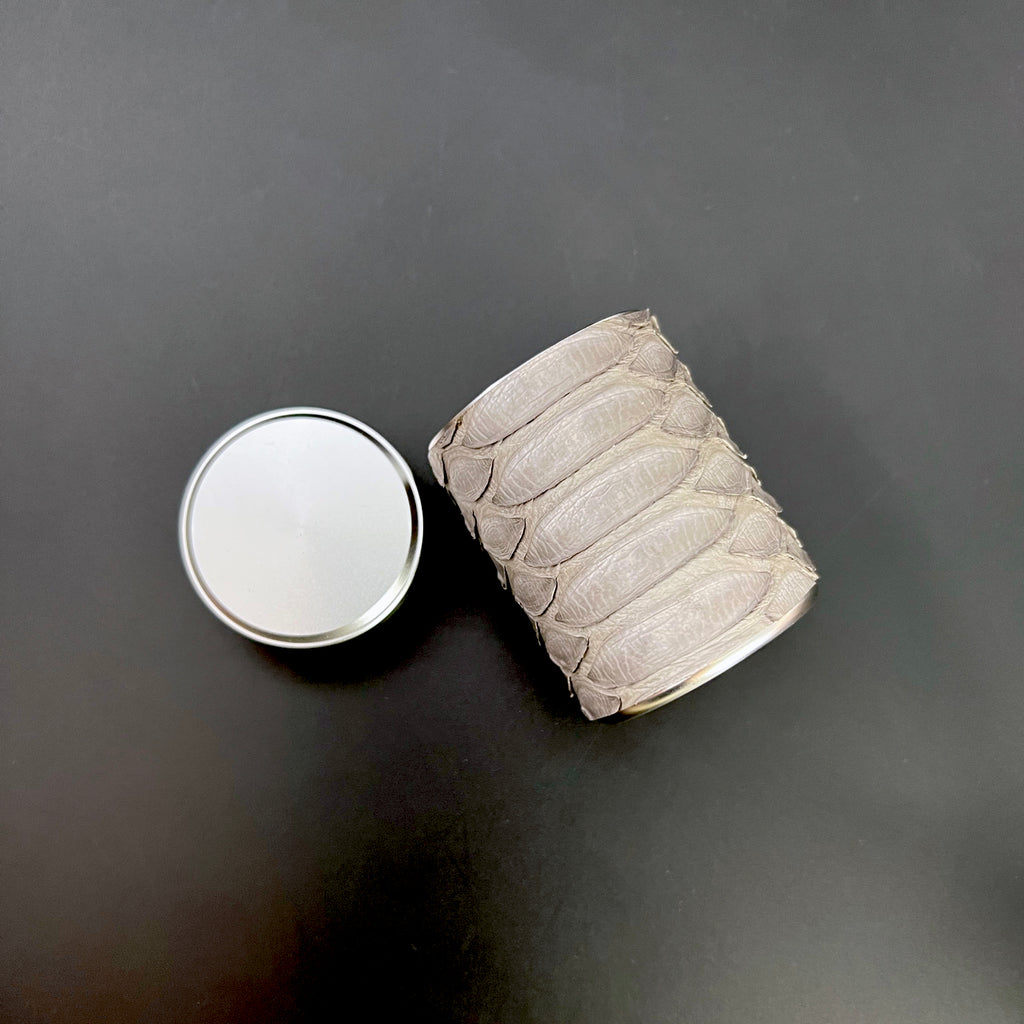 Matte Storm Grey Python Stash
The Matte Storm Grey Python Stash is the perfect companion for any adventurer. Its airtight, smell-proof design ensures that your flower will stay secure and protected in any terrain, while its python exterior gives off a bold, defiant air of sophistication. Take risks and explore your boundaries with this unmistakably resilient stash.
 Holds up to 2oz.
Python, powdered aluminum
2.5" Tall, 1.5" Diameter, 70ml 
All skins are either upcycled or ethically sourced. 
Made in Brooklyn, NY