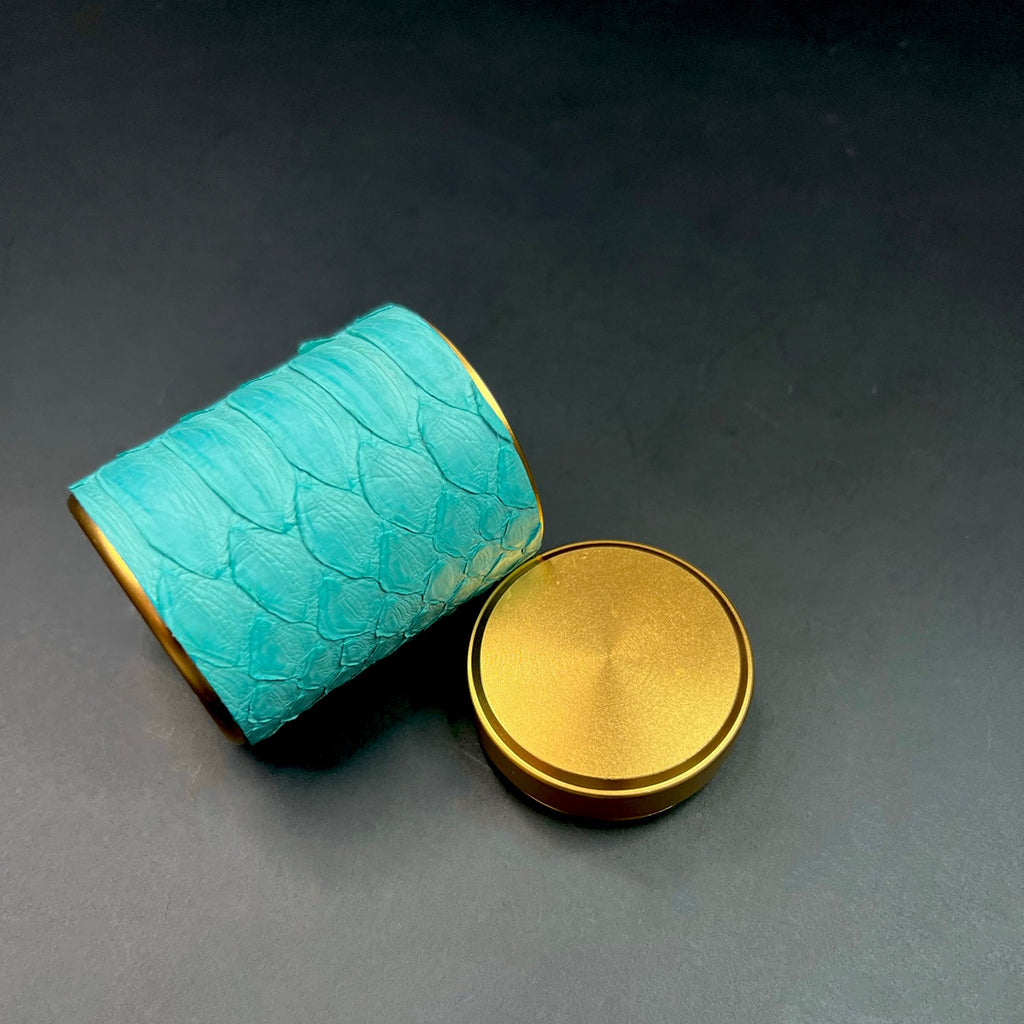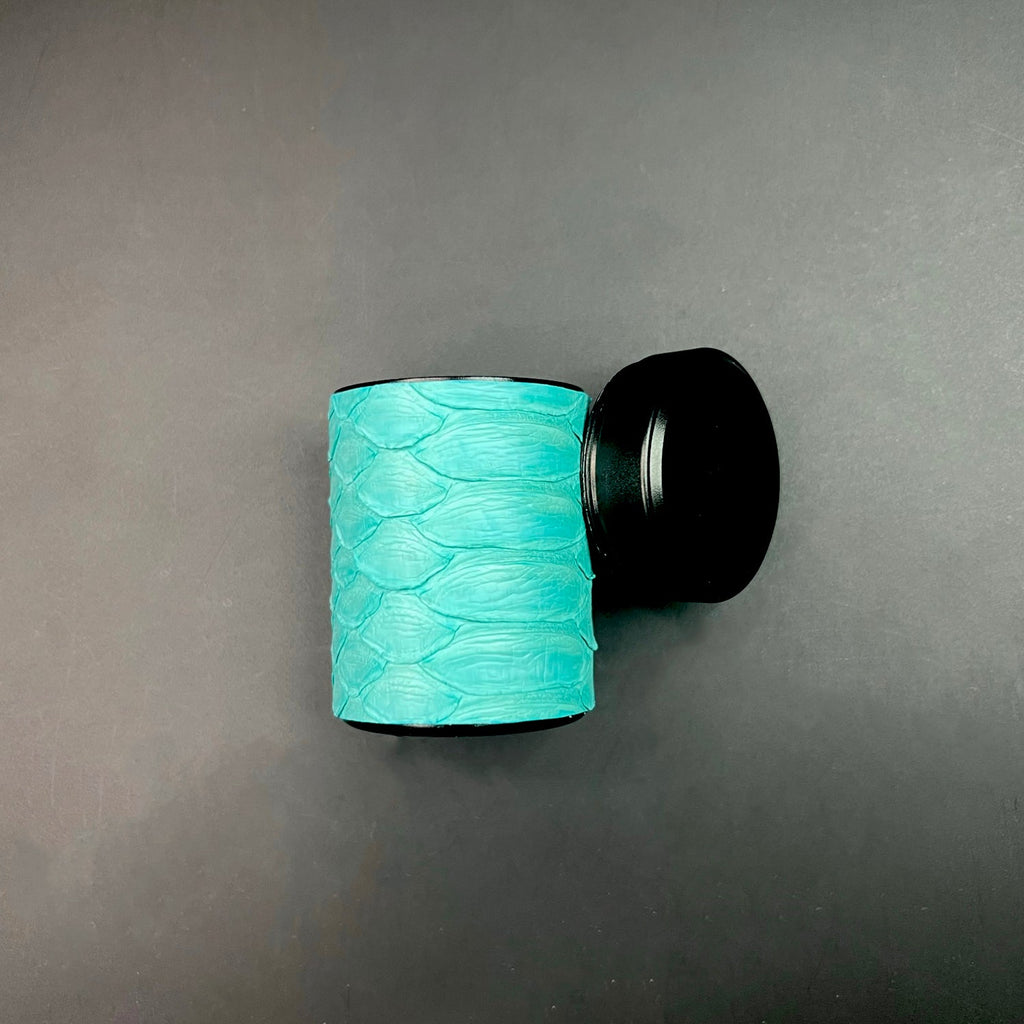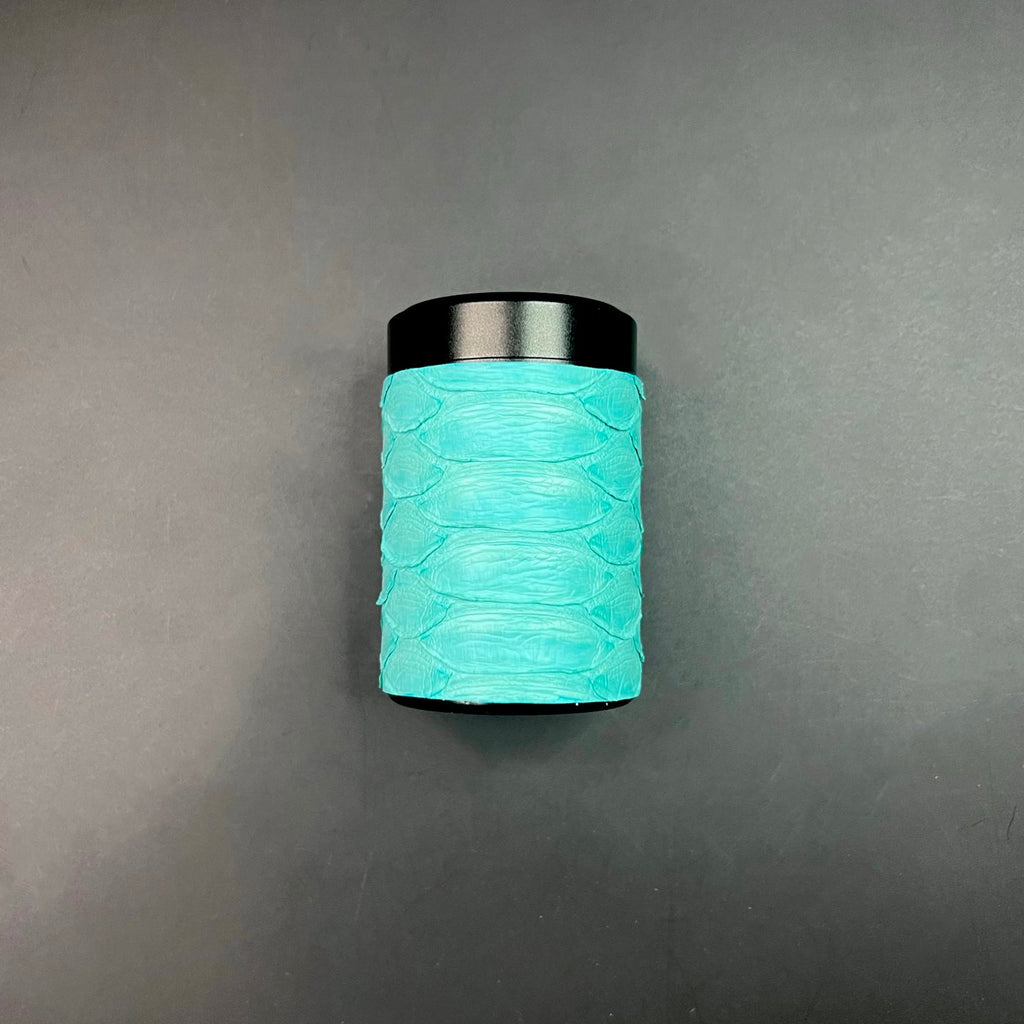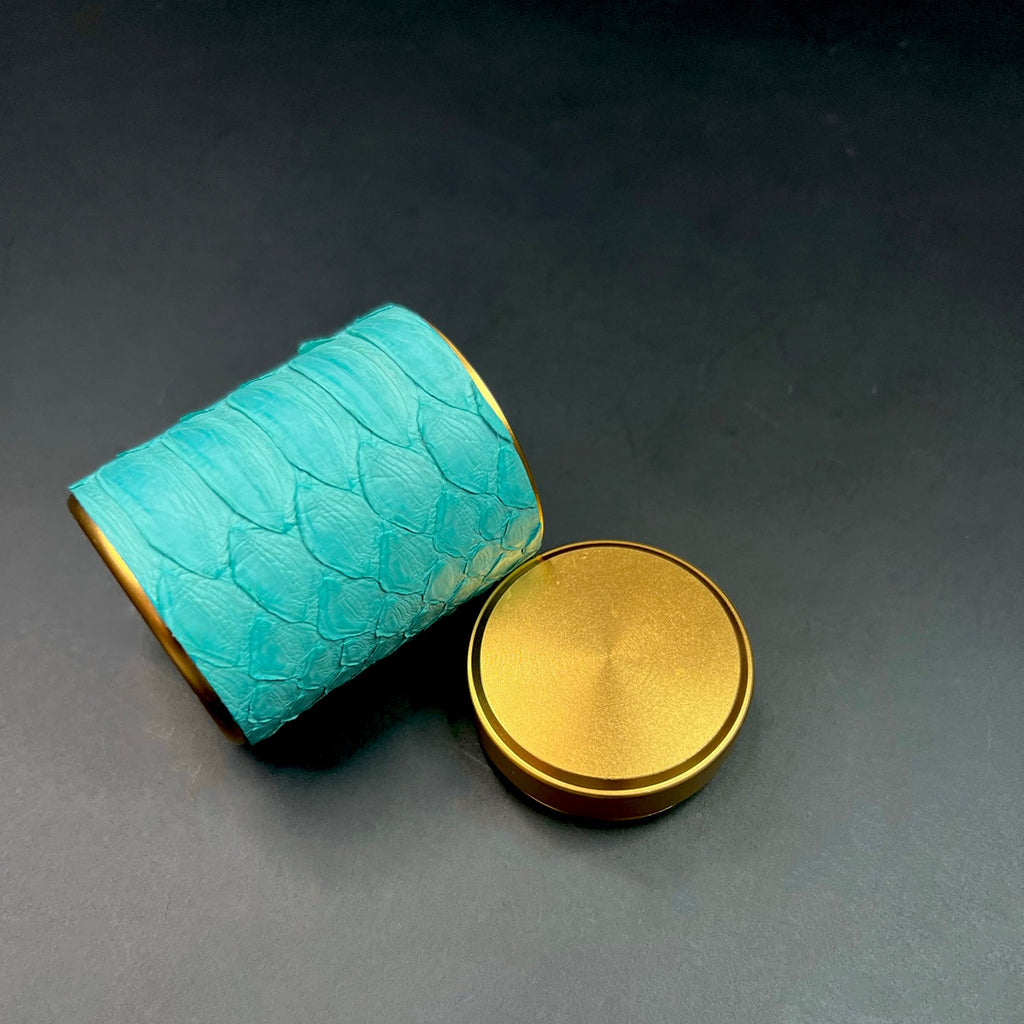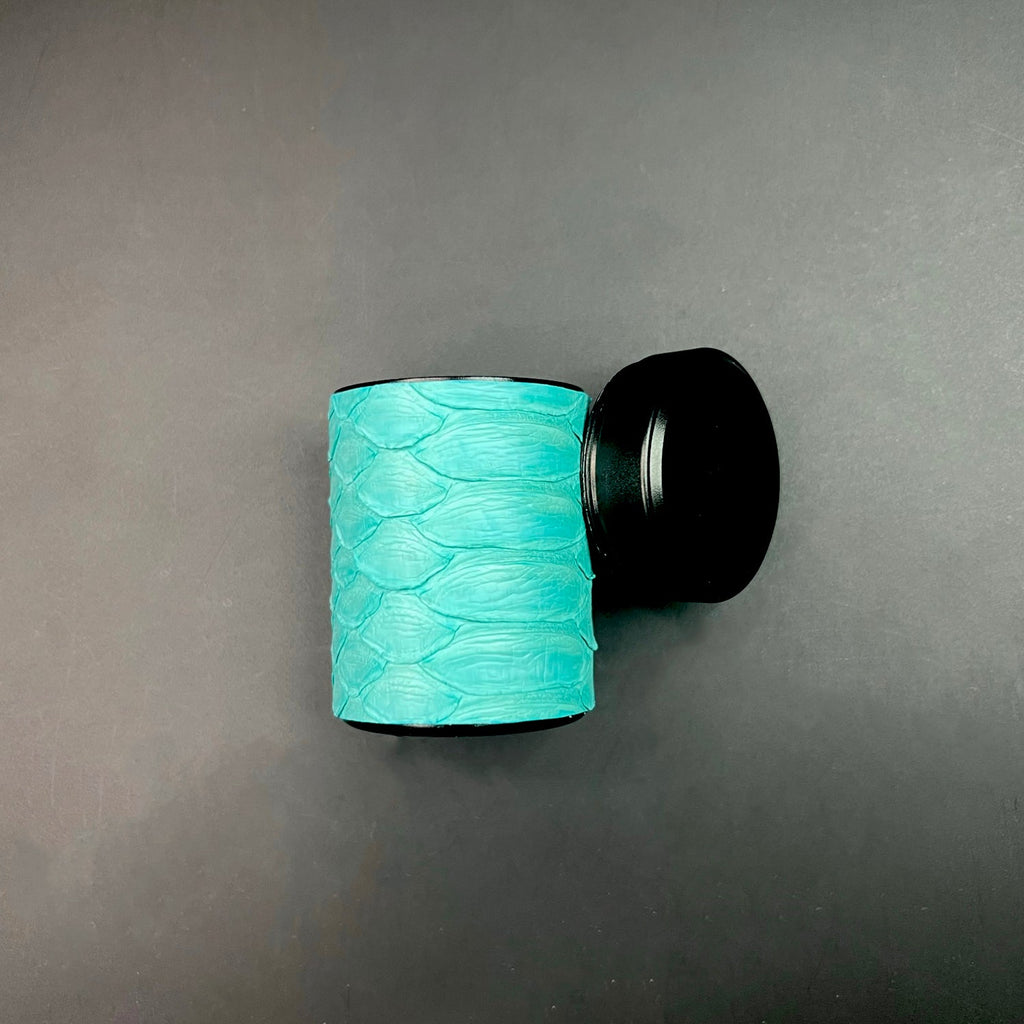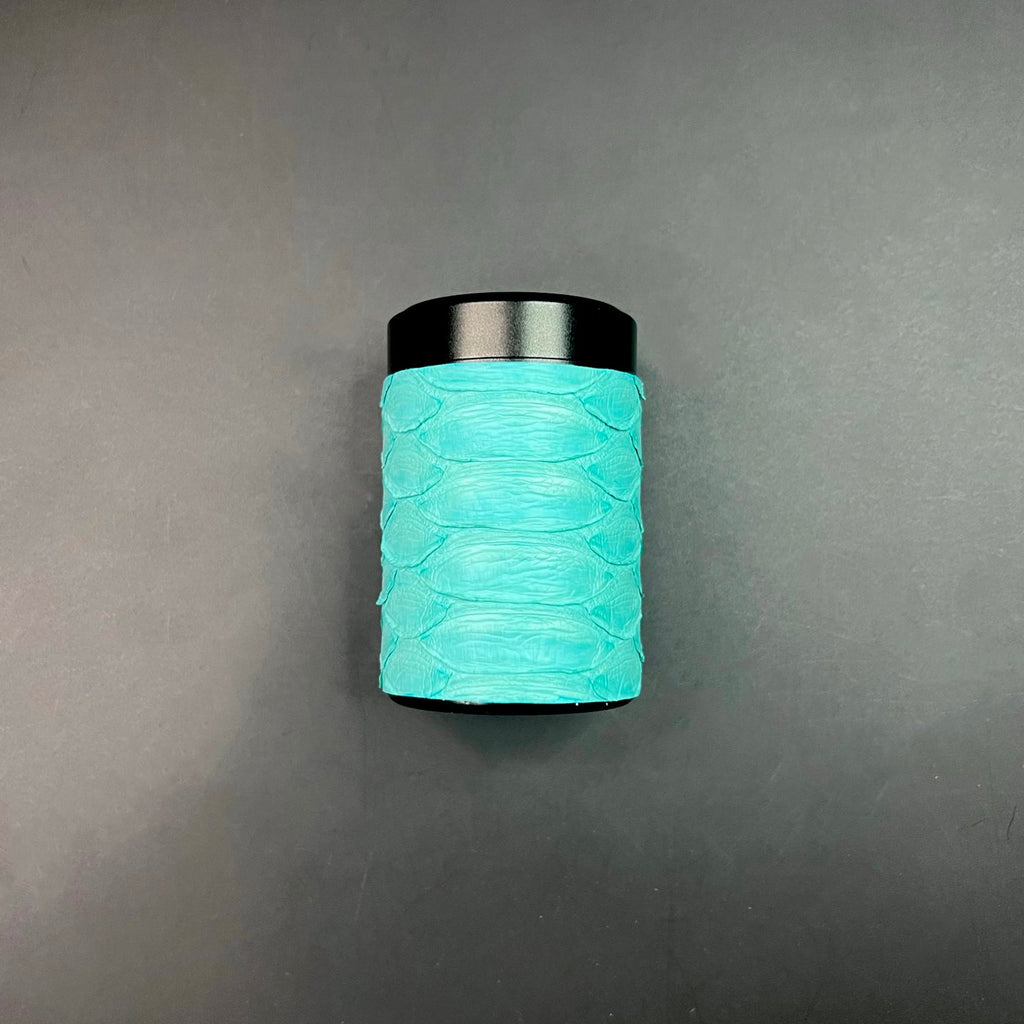 Robin's Egg Blue Python Stash
The luxuriant Tiffany Blue Python Stash is an ideal companion for the stylish and daring. Its sealed, odor-free design will safeguard your flower whatever conditions you find yourself in, while its python shell radiates a bold, bold aura of sophistication. Being audacious and pushing boundaries is simple with this remarkably robust stash.
 Holds up to 2oz.
Python, powdered aluminum
2.5" Tall, 1.5" Diameter, 70ml 
All skins are either upcycled or ethically sourced. 
Made in Brooklyn, NY