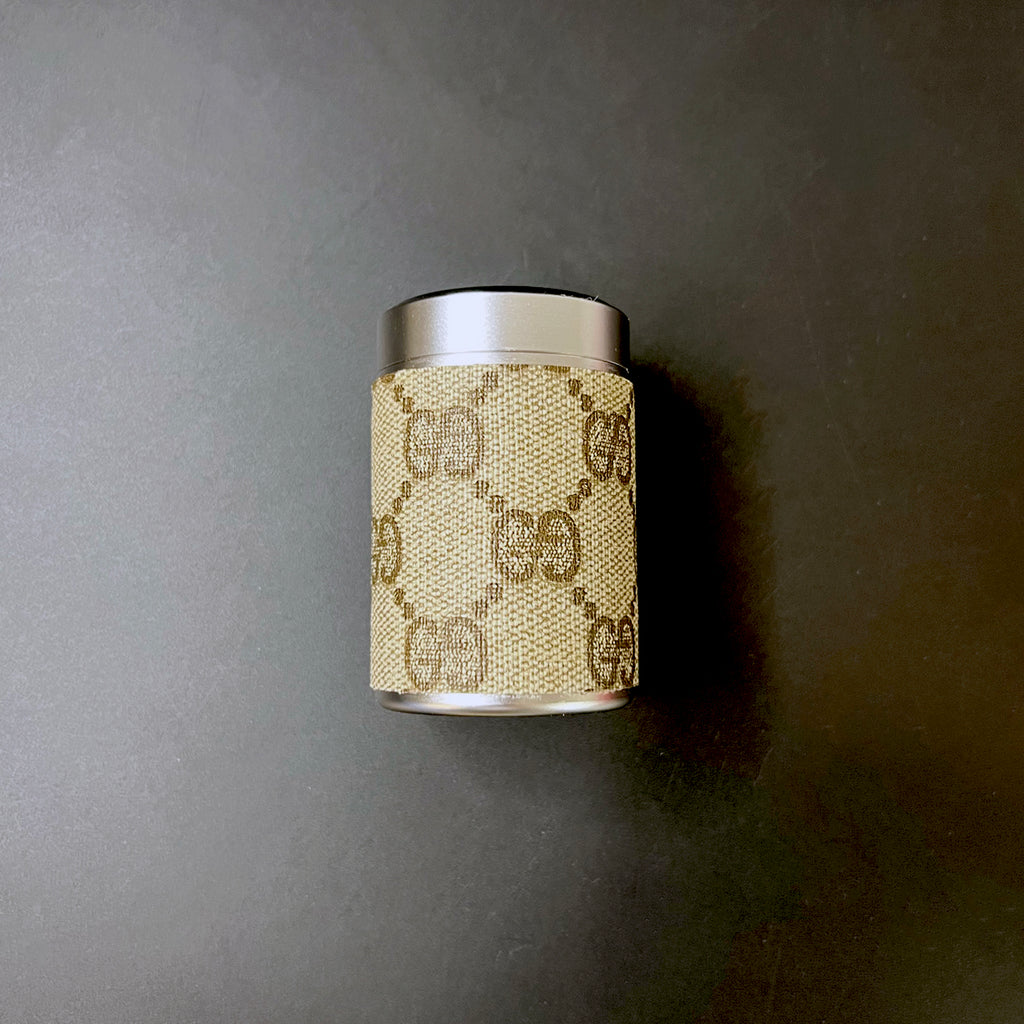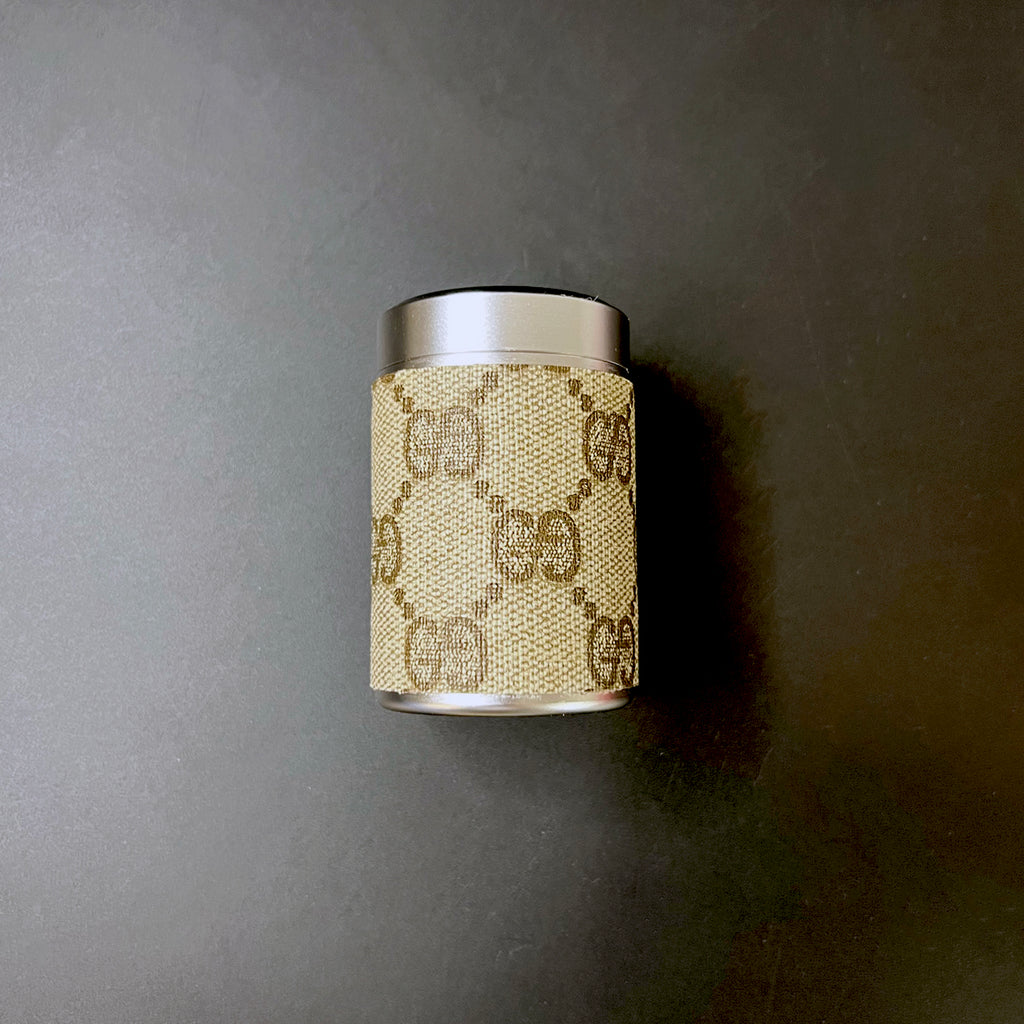 Vintage Large Brown/Tan GG wrapped Silver Stash Canister
Store your goods with flair in our odorless, GG-wrapped stash canister. This classic, vintage upcycled wrap, airtight jar is guaranteed to upgrade your experience. Small enough to hide in plain sight yet roomy enough to hold up to 2oz of whatever you desire. Spruce up your setup and stash away today!
Authentic vintage designer material, powdered aluminum
Haus of Topper claims no affiliation with or authorizations from the brands they use in these upcycled pieces.
Due to the one-of-a-kind nature of each piece, prints will vary slightly from what you see in photos and are extremely limited in quantity. 
2.5" Tall, 1.5" Diameter, 70ml 

Made in Brooklyn, NY