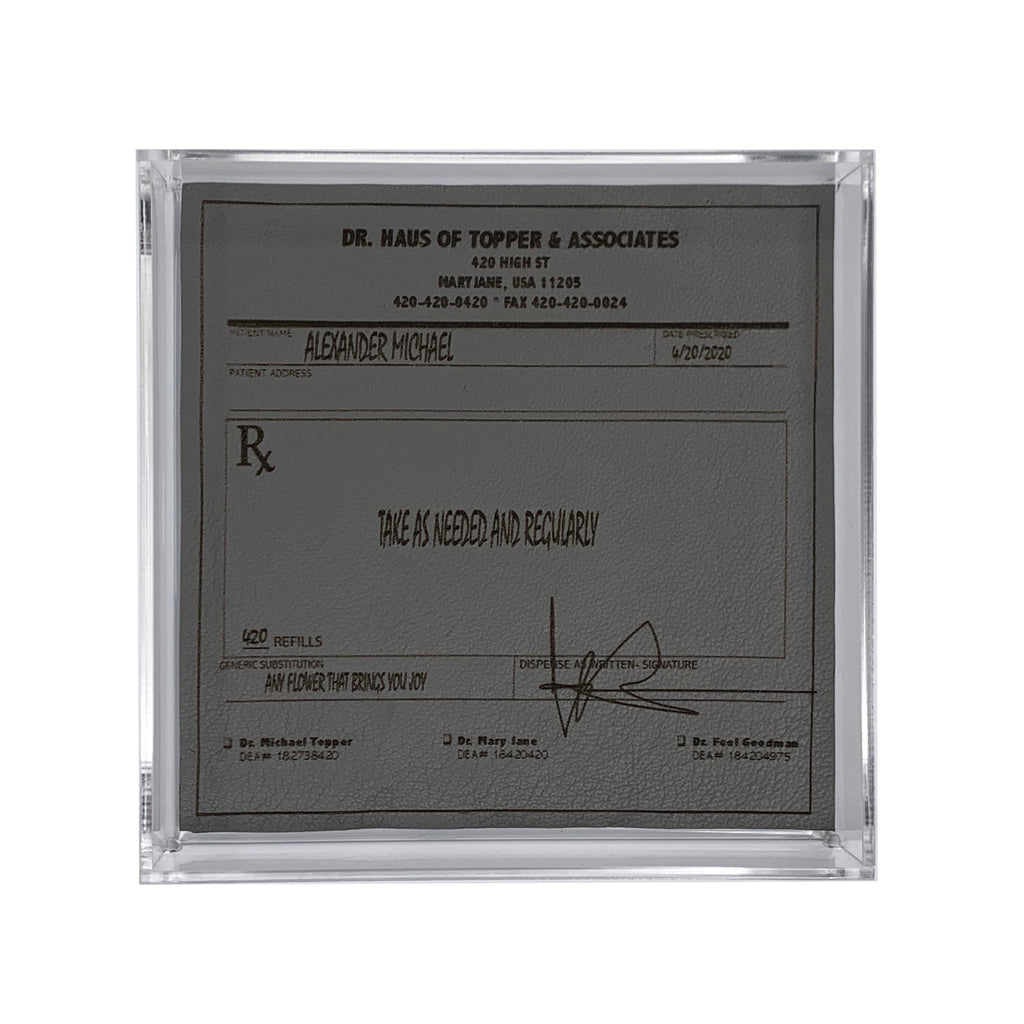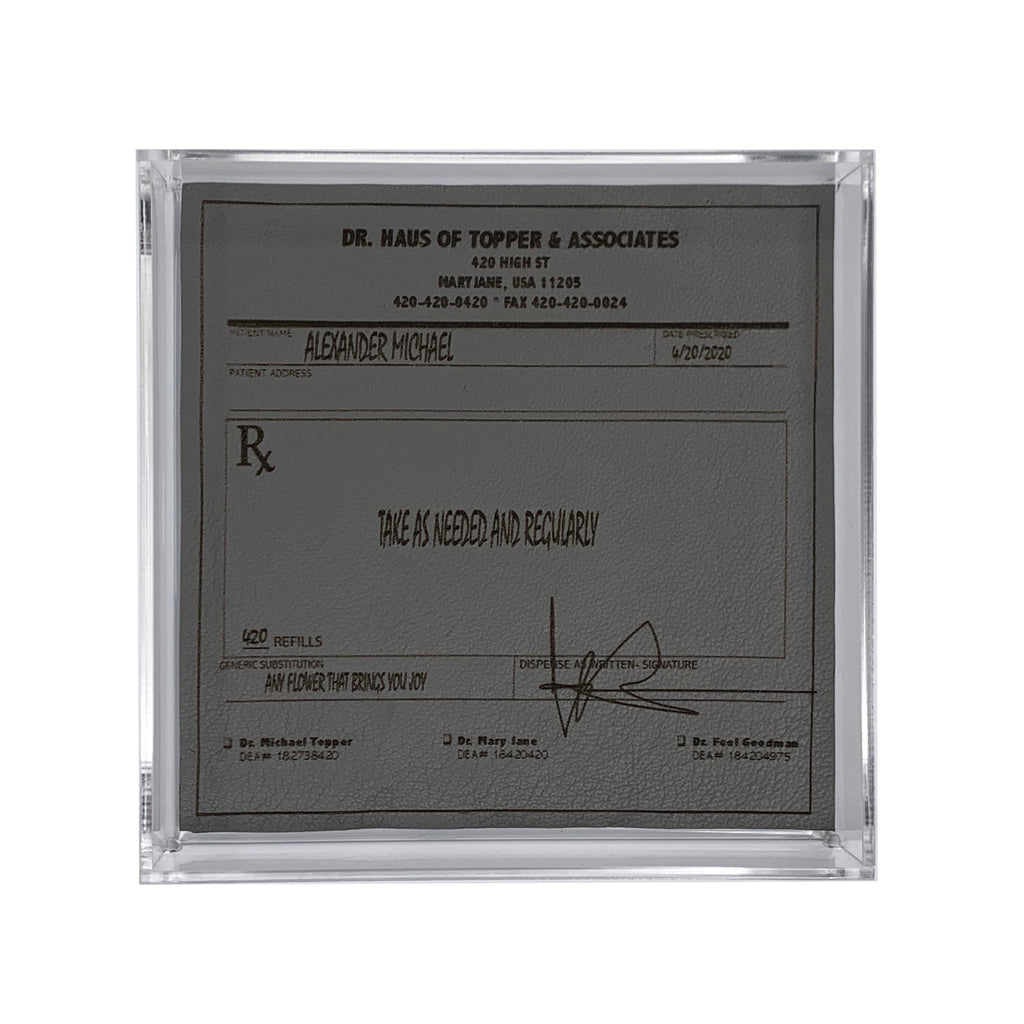 Doctor's orders Rolling Tray
How can we argue with the doctor when they prescribe the perfect medicine? Help elevate your experience with this "tongue-in-chic" prescription engraved lucite rolling tray. Make a fun statement while rolling a fatty in a uber stylish way. 
**** Let's make it personal!!!****** Give use a name when ordering and we will make the prescription out to you!
Nappa leather, lucite
Each tray is lined with a piece of lucite to ensure no flower does not ruin the skin. 
Lucite, python
Tray: 6" x 6"X .75
Made in Brooklyn, NY
* lighter cover and stash sold separately