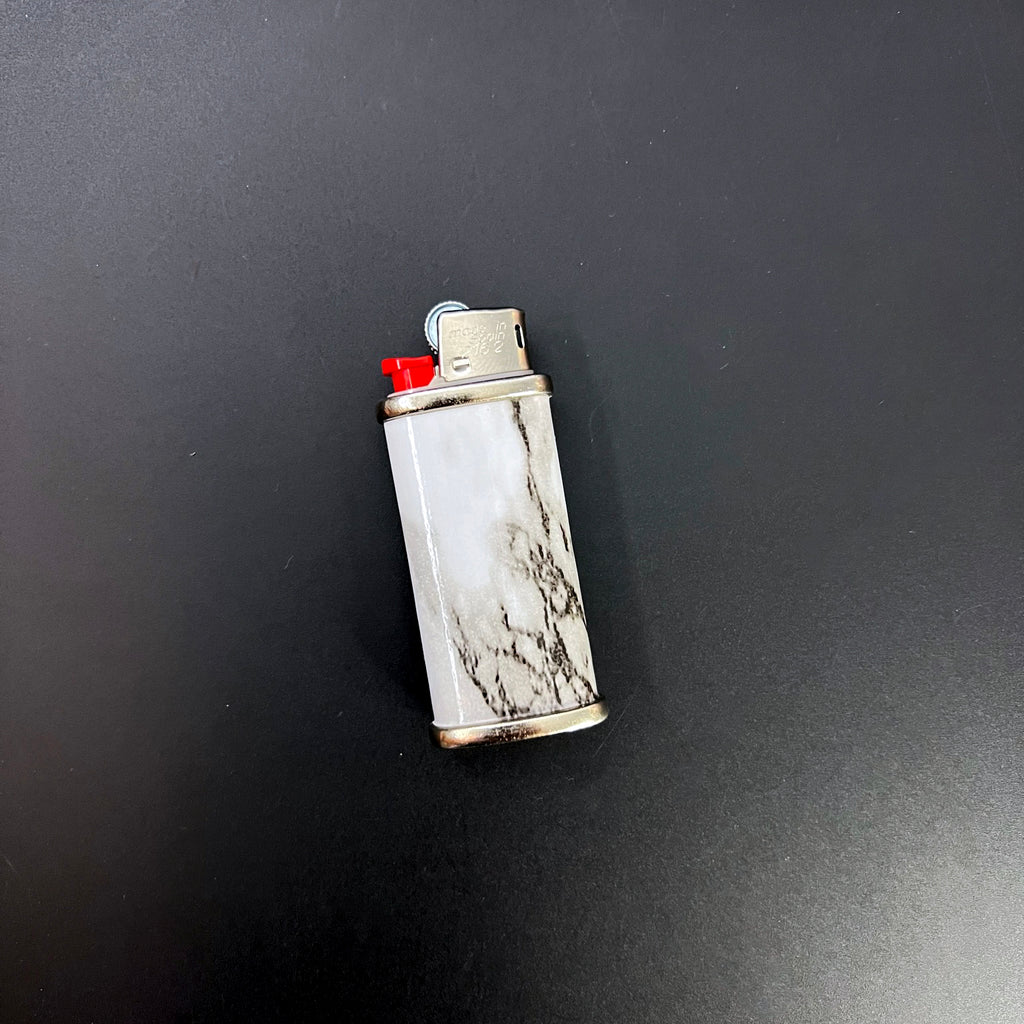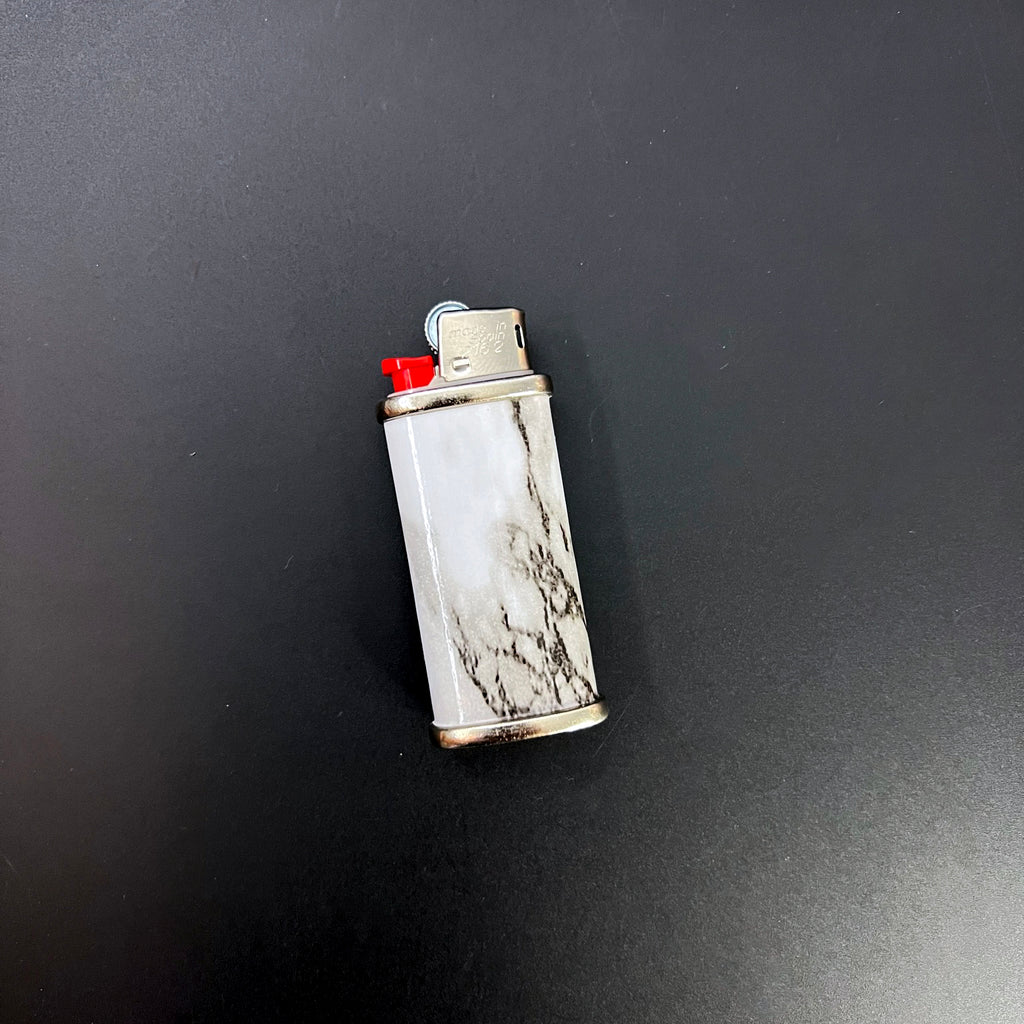 Black & White Marble Mini Bic Lighter Cover
This lightweight, durable lark of a lighter cover is crafted from supremely snazzy black and white marble vinyl & stainless steel. Made to fit Mini Bic lighters, it's the perfect accessory to give your lighter a little extra life (and style!).
Fits the Bic Mini lighter. Lighter included. When your lighter dies just remove and replace with new.
Vinyl, stainless steel 
Vegan
Made in Brooklyn, NY