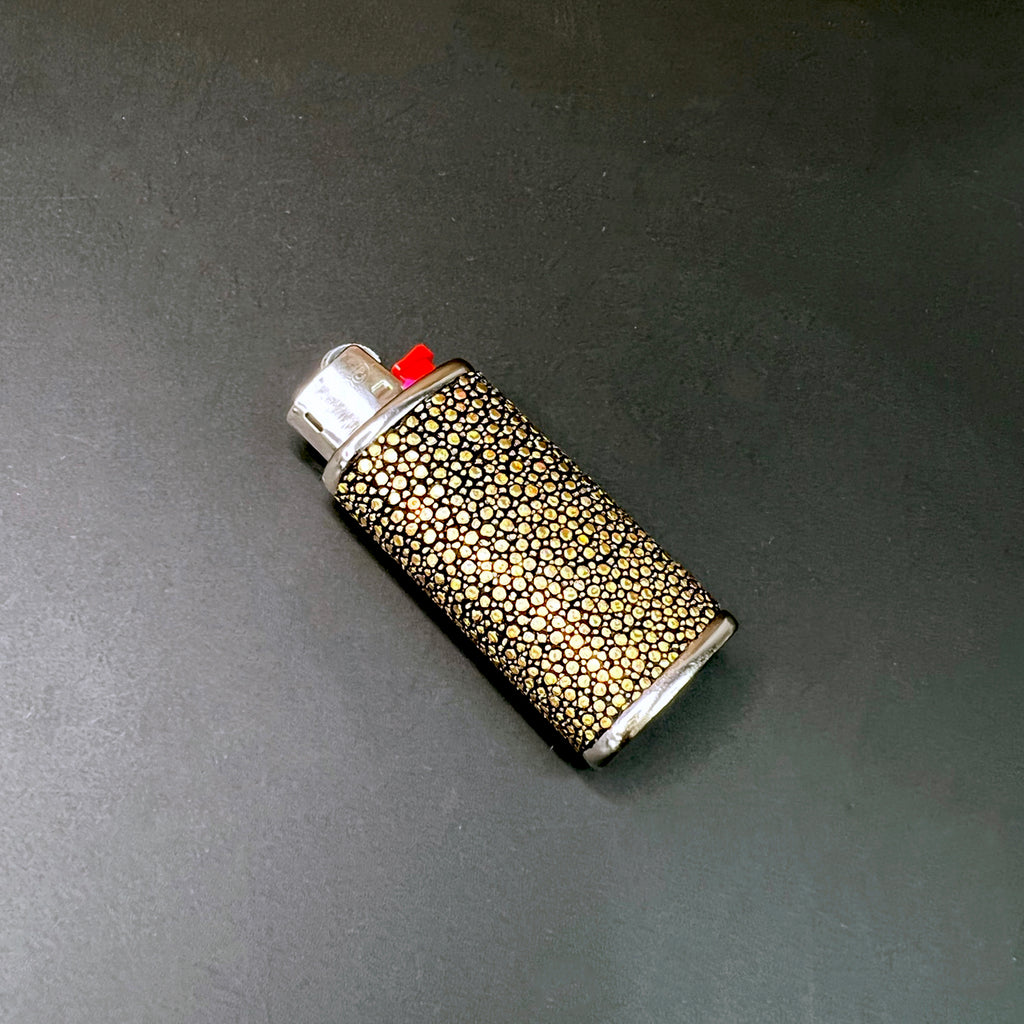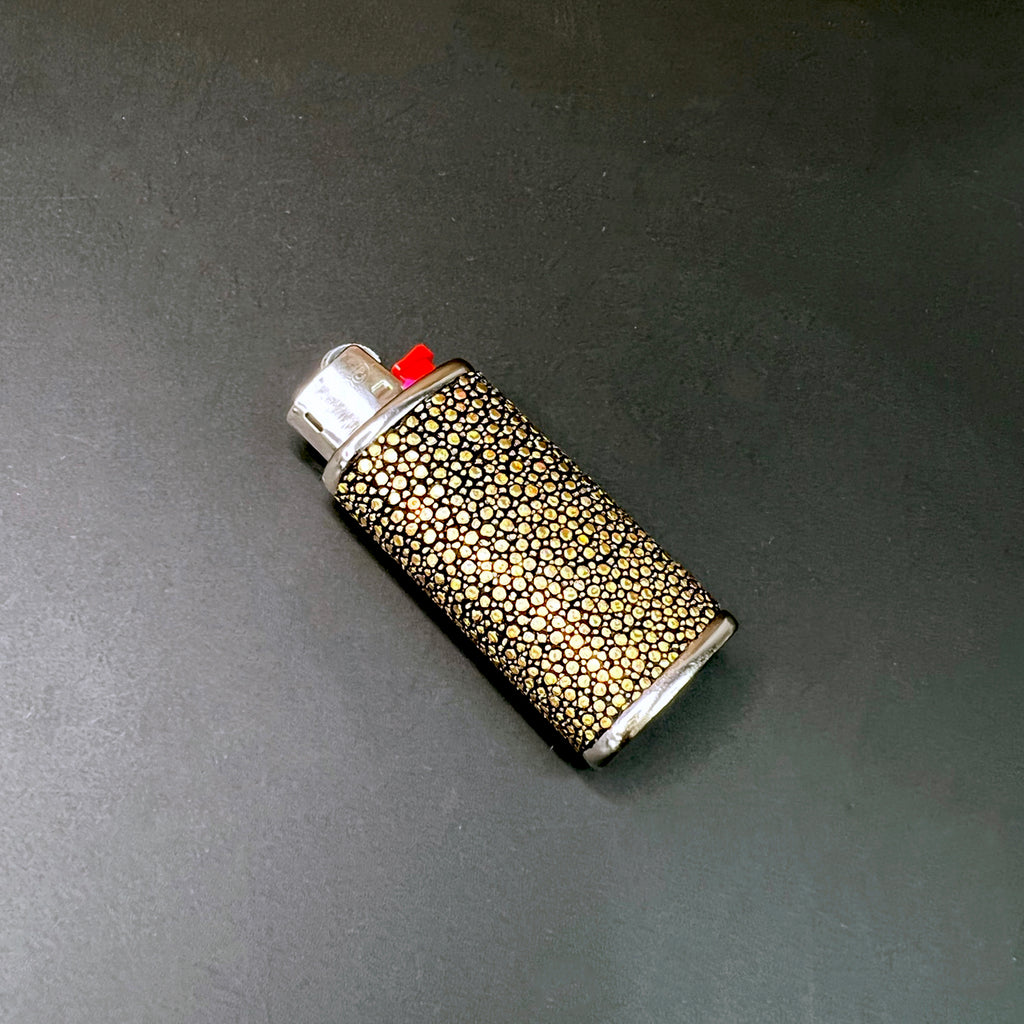 Mini Bic Lighter Cover in Holographic Gold Stingray
Upgrade your fire source with this holographic stingray lighter cover. Wrapped in limited addition stingray, this piece is a beautiful addition to your home and the perfect conversation piece while enjoying a smoke with friends. It's even been referred to as a piece of art for the home. 
Fits the mini Bic lighter. Lighter included. When your lighter dies just remove and replace with new.
Made in Brooklyn, NY