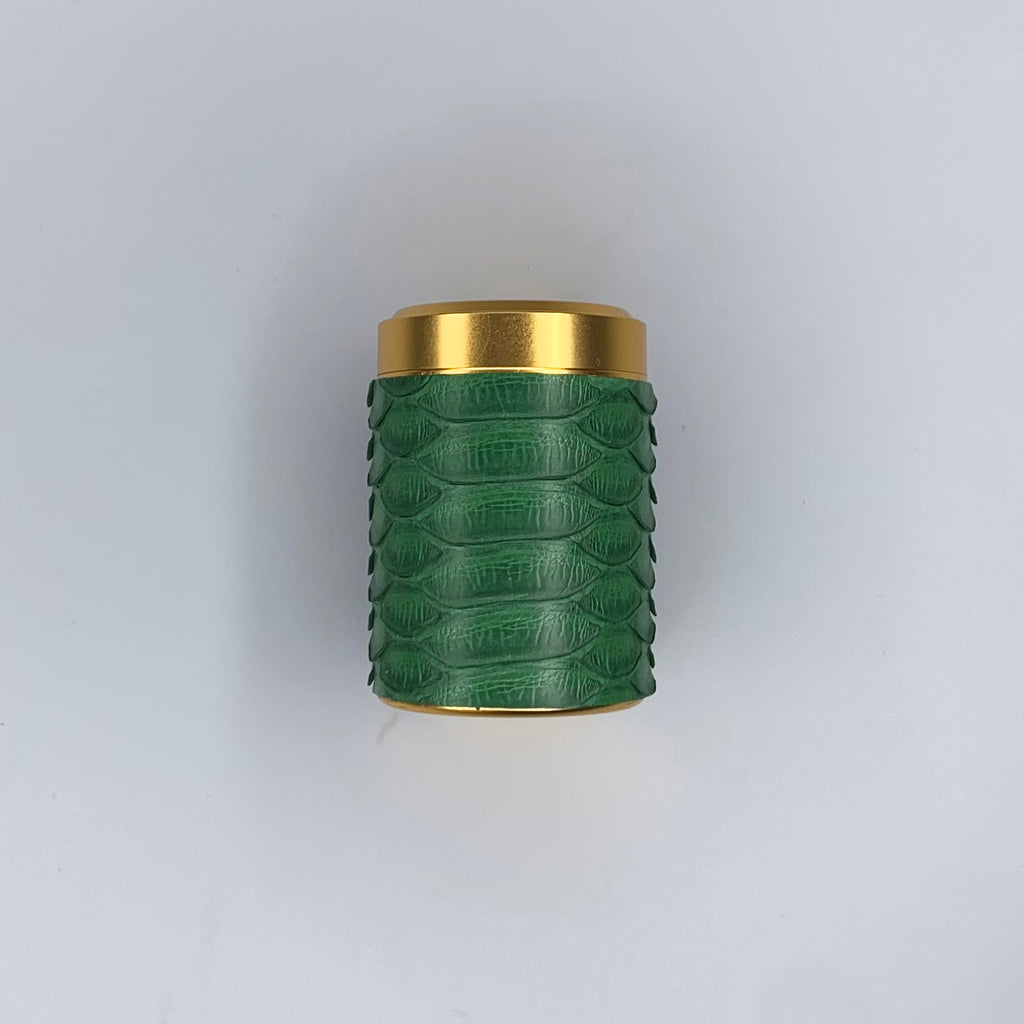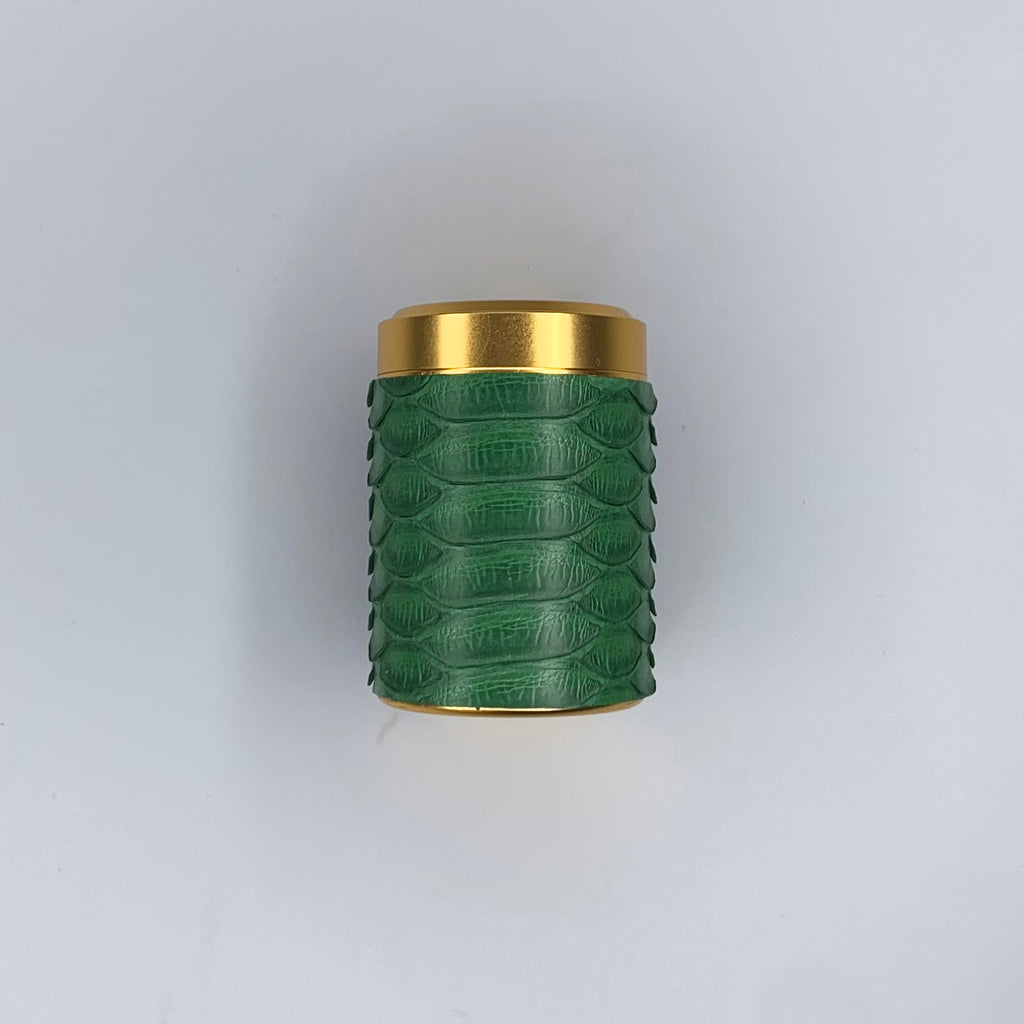 Matte Evergreen Python Stash
Tuck away your goodies and keep them safe with our Matte Evergreen Python Stash. Python-wrapped and airtight, this screw-top jar adds a stylish flair to your space. Make each experience memorable when you hide your stash in plain sight! With two ounces of storage, this canister can contain anything your heart desires.
Python, powdered aluminum
2.5" Tall, 1.5" Diameter, 70ml 
All skins are either upcycled or ethically sourced. 
Made in Brooklyn, NY