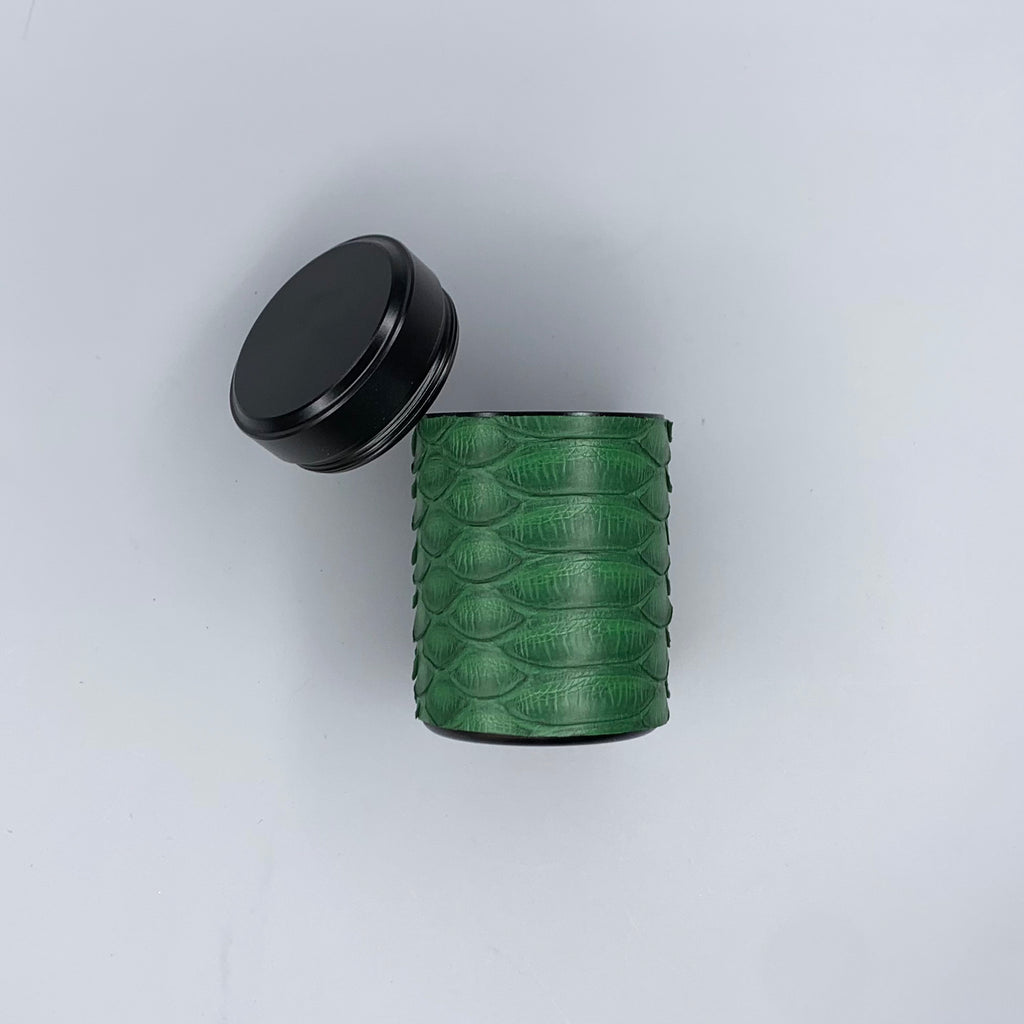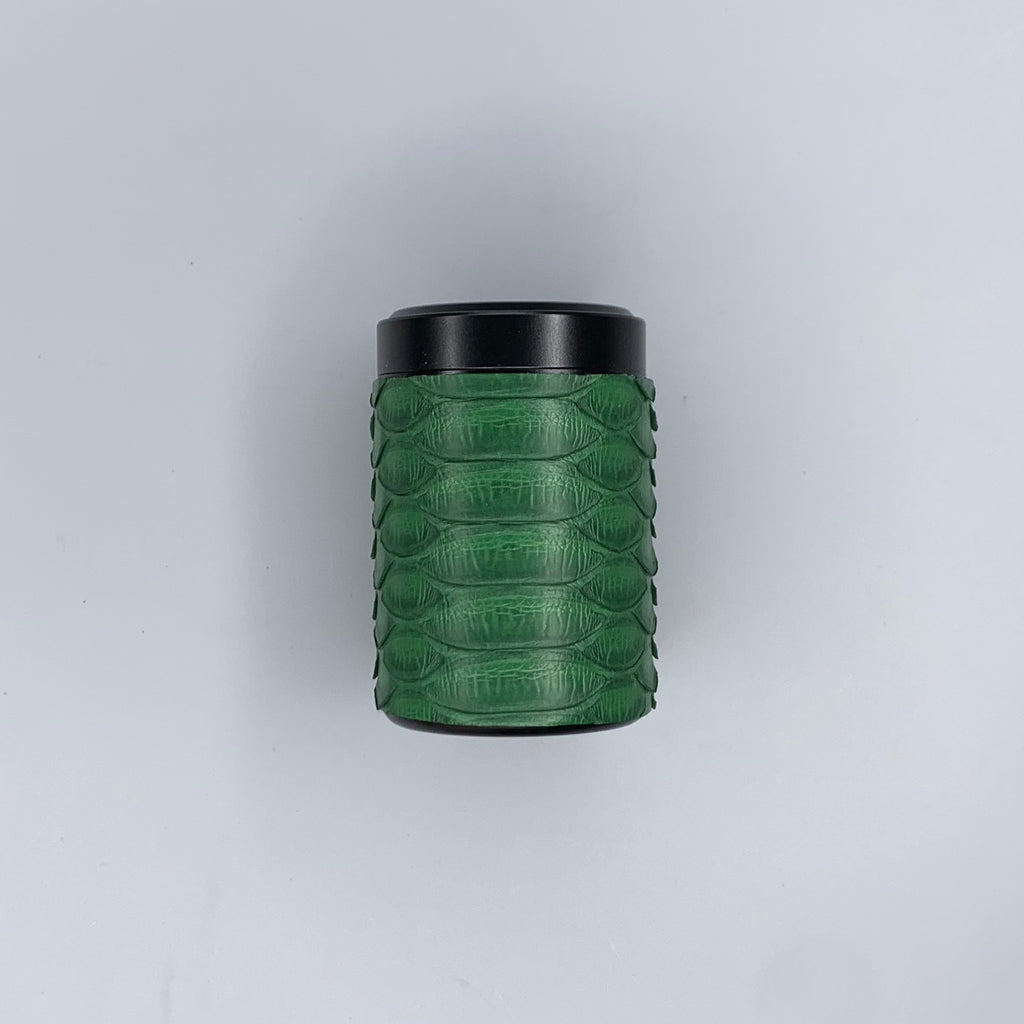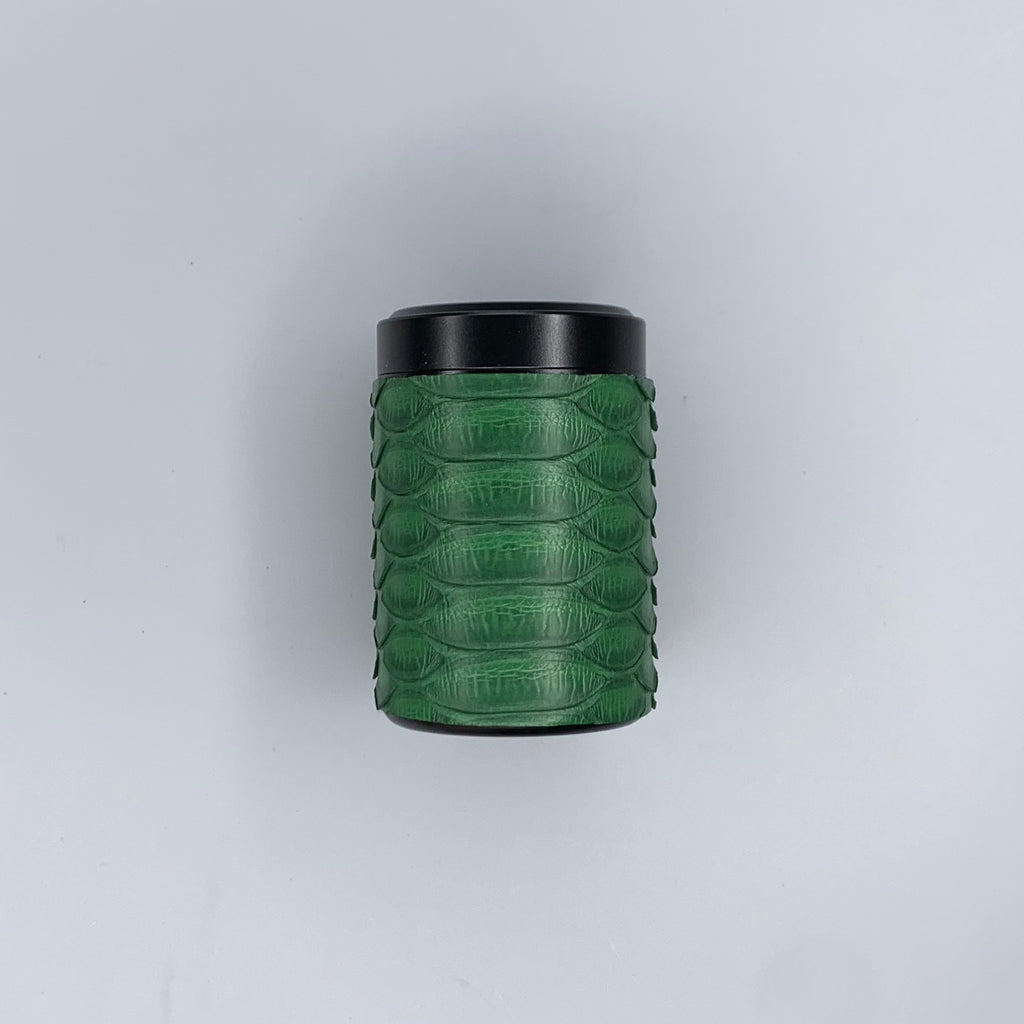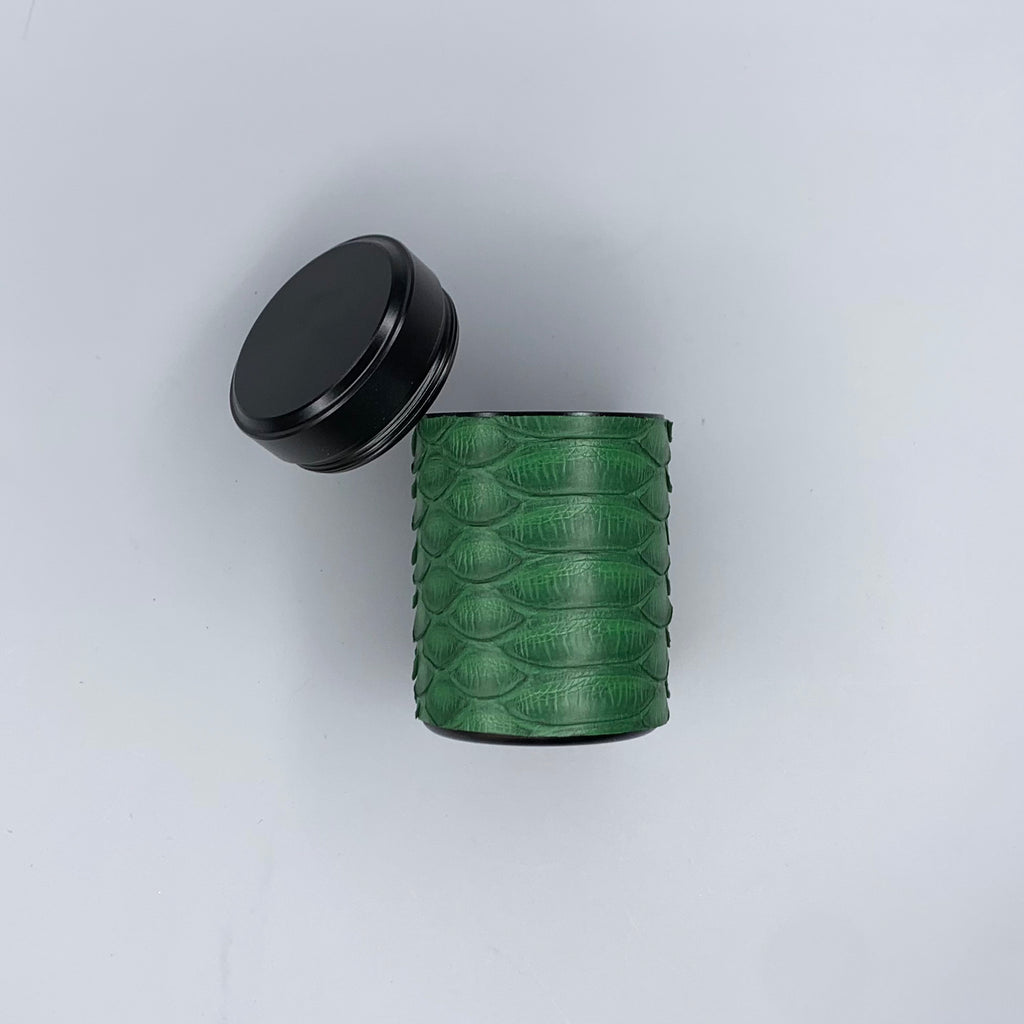 Matte Evergreen Python Stash
Secure your flower in stylish elegance with our evergreen python stash jar. Our matte-finished, python-wrapped, air-tight, screw-top container adds a touch of flair to your decor. Unlock new possibilities and keep your stash discreet while still in full view. Imagination is your only limit with this 2oz canister.
Python, powdered aluminum
2.5" Tall, 1.5" Diameter, 70ml 
All skins are either upcycled or ethically sourced. 
Made in Brooklyn, NY