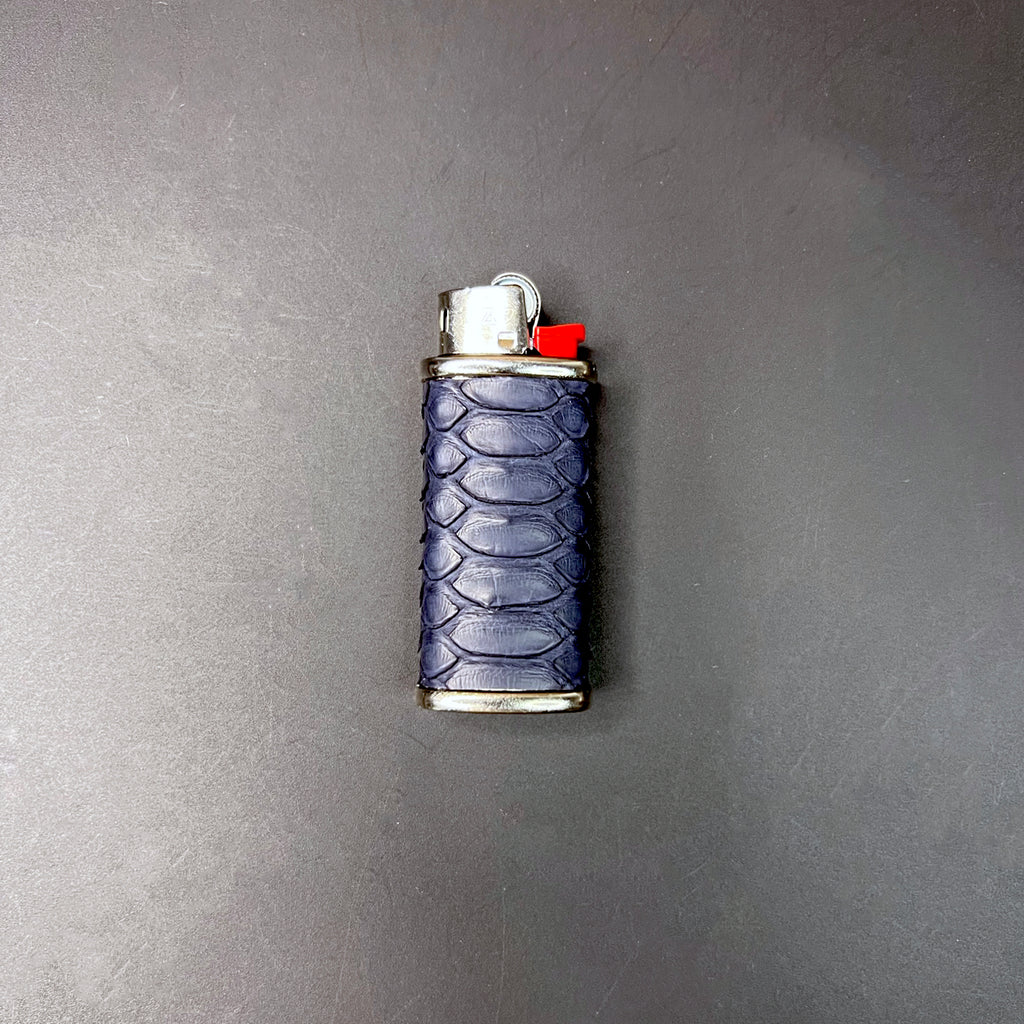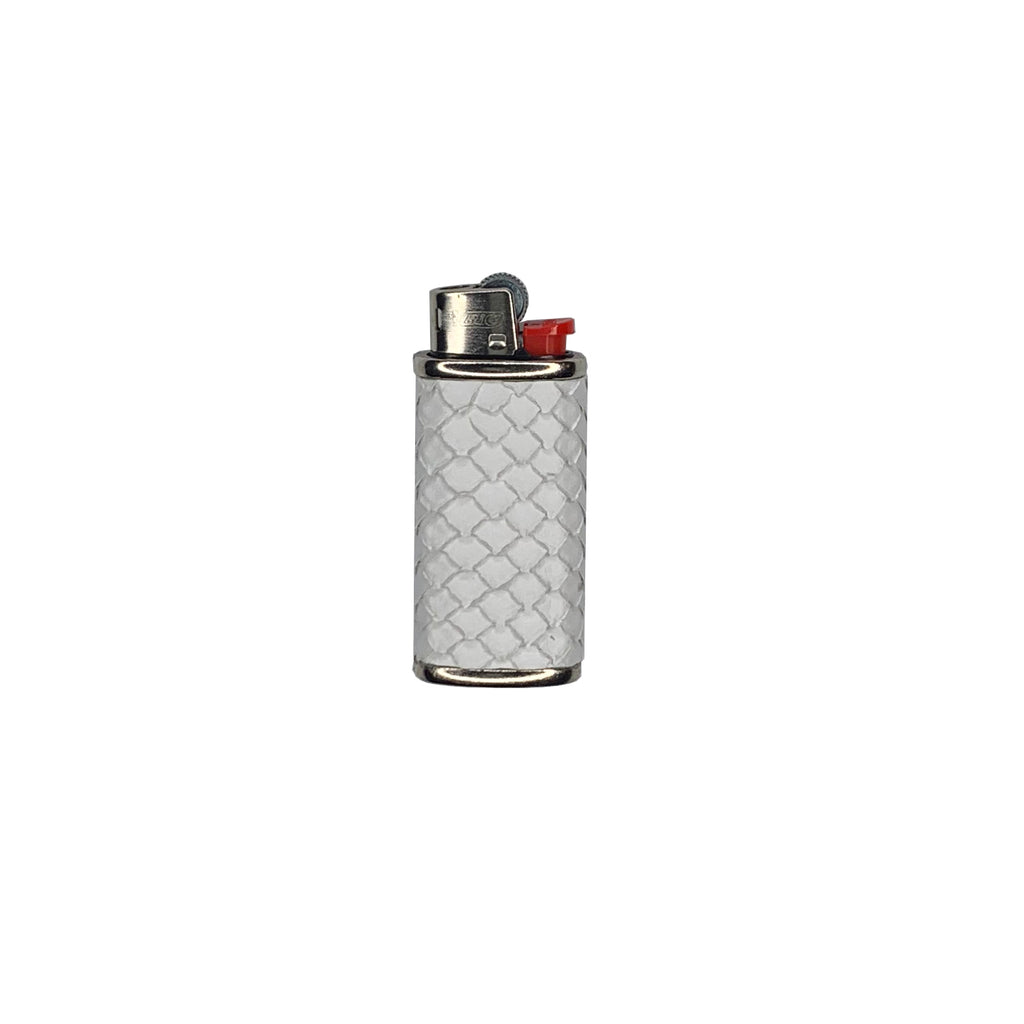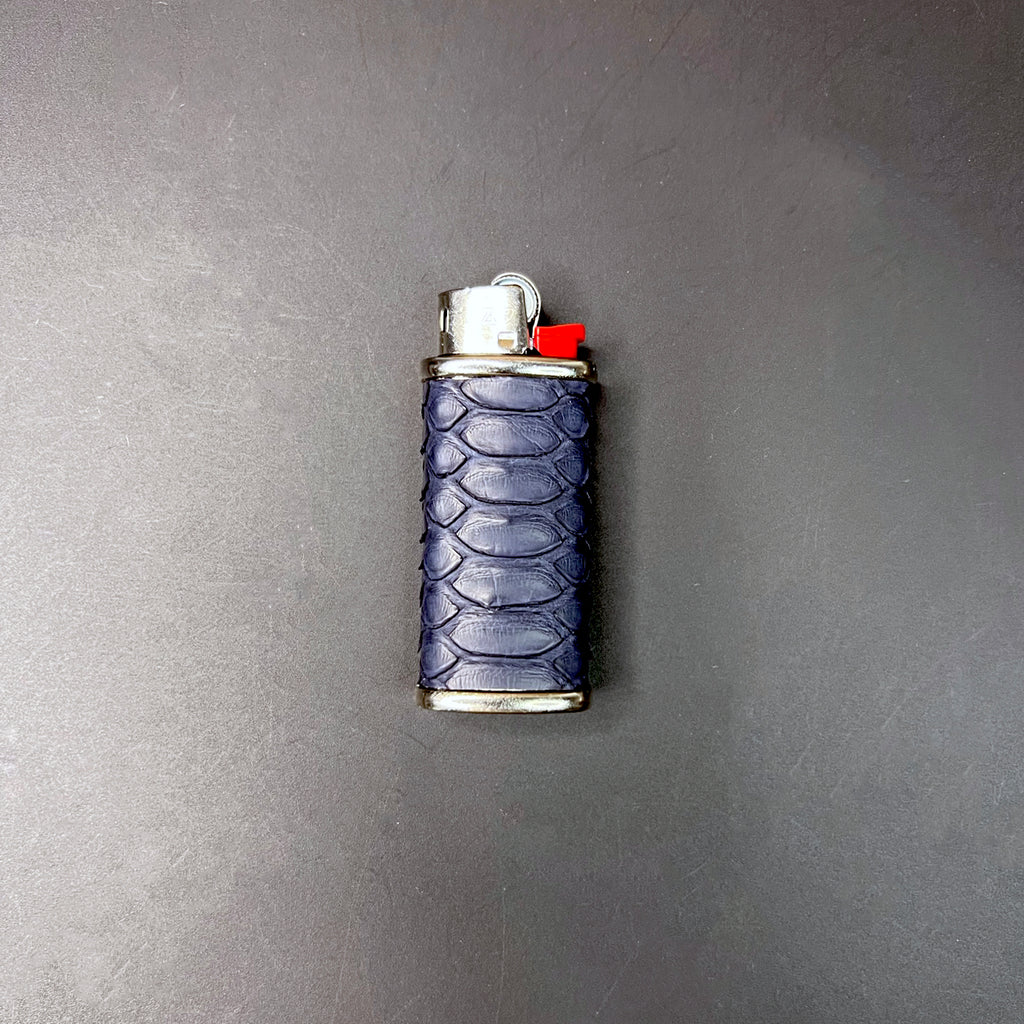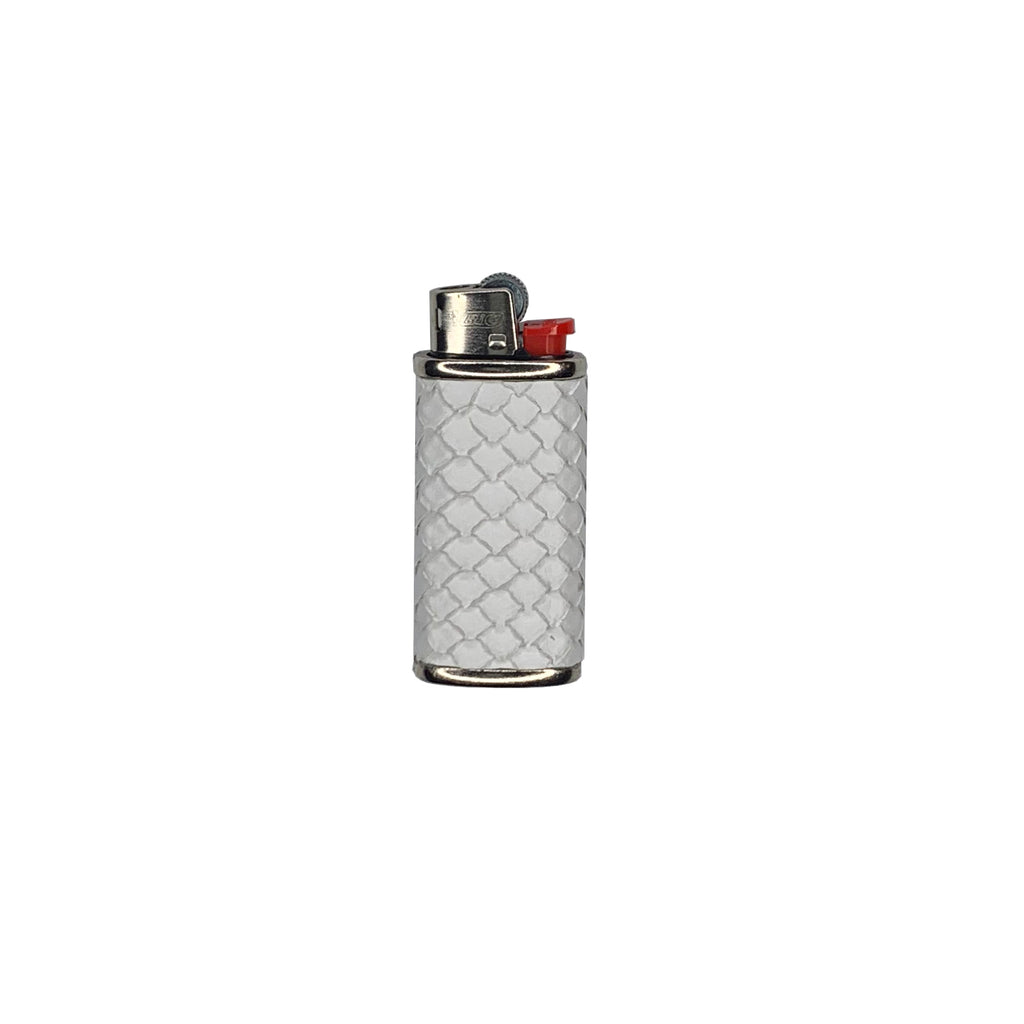 Mini Python Lighter Cover
They're cute and sexy and approaching you outside the bar. They ask for a light and now what do you do? Simply pull out your python skin inlaid lighter and easily light up conversation with a bit of class.
Fits the Bic mini lighter. Lighter included. Just slide your lighter in and go. When your lighter dies just remove and replace with new.
Ethically sourced python, stainless steel
Made in Brooklyn, NY