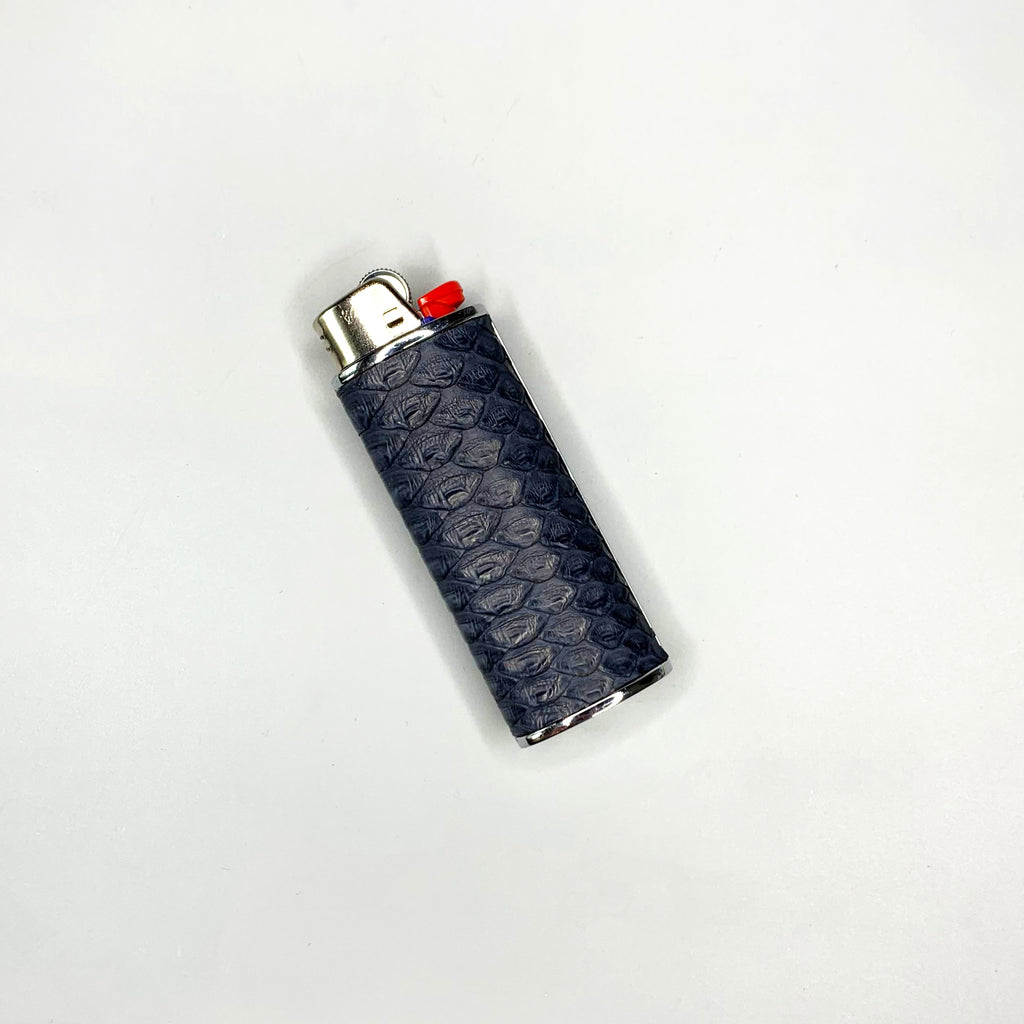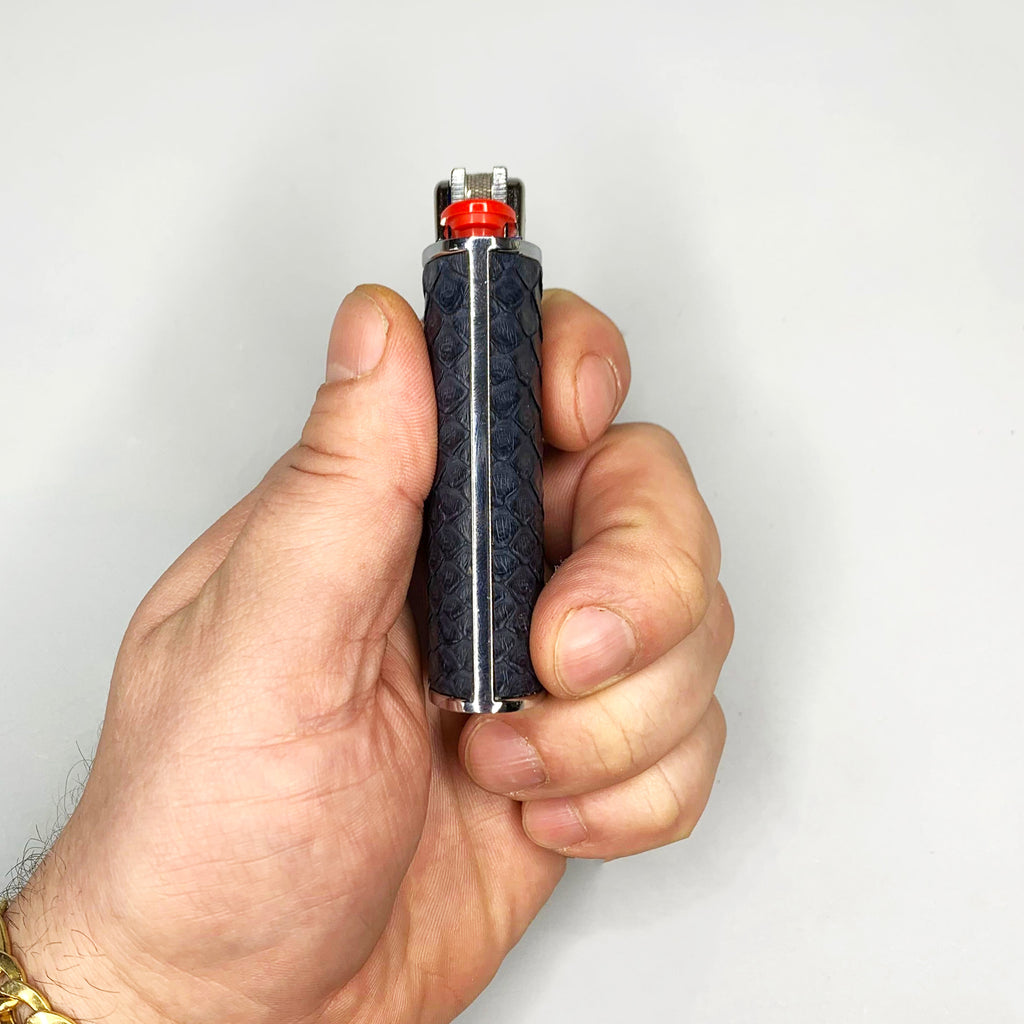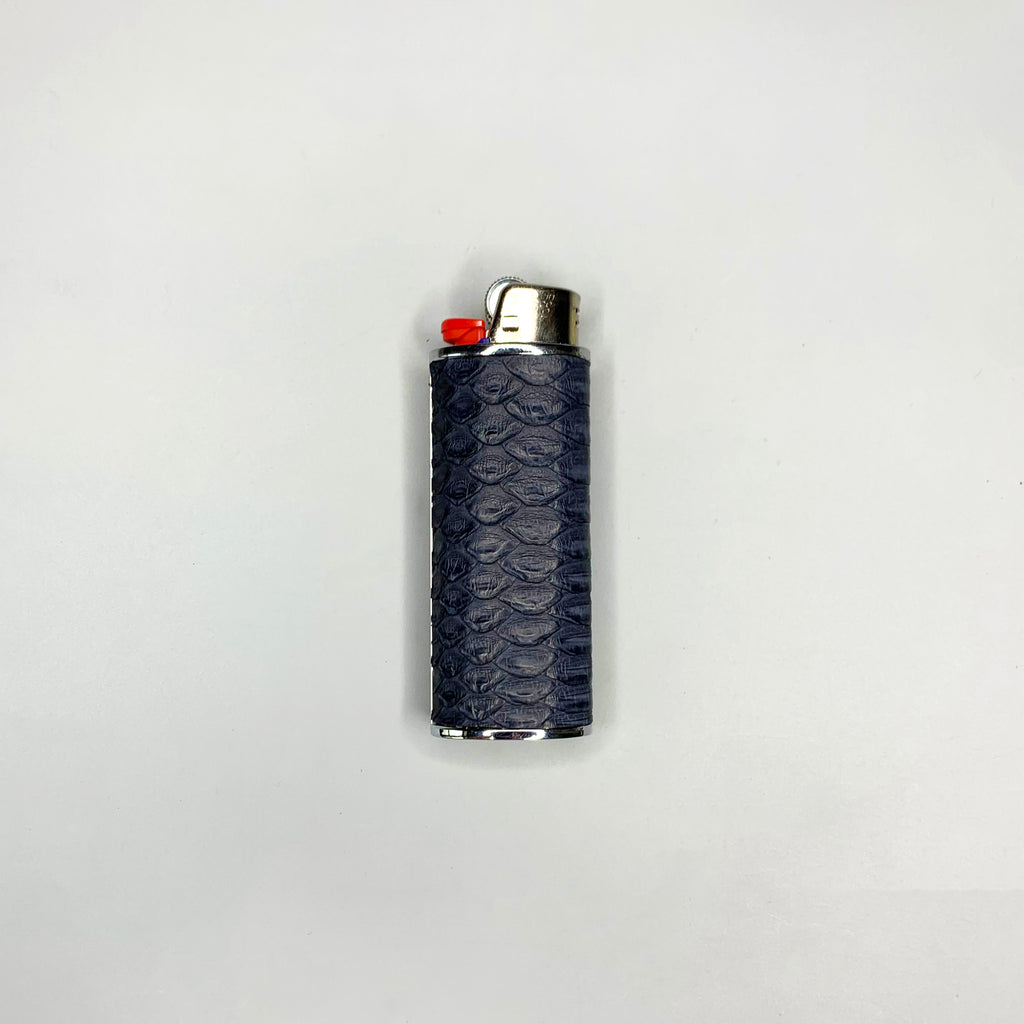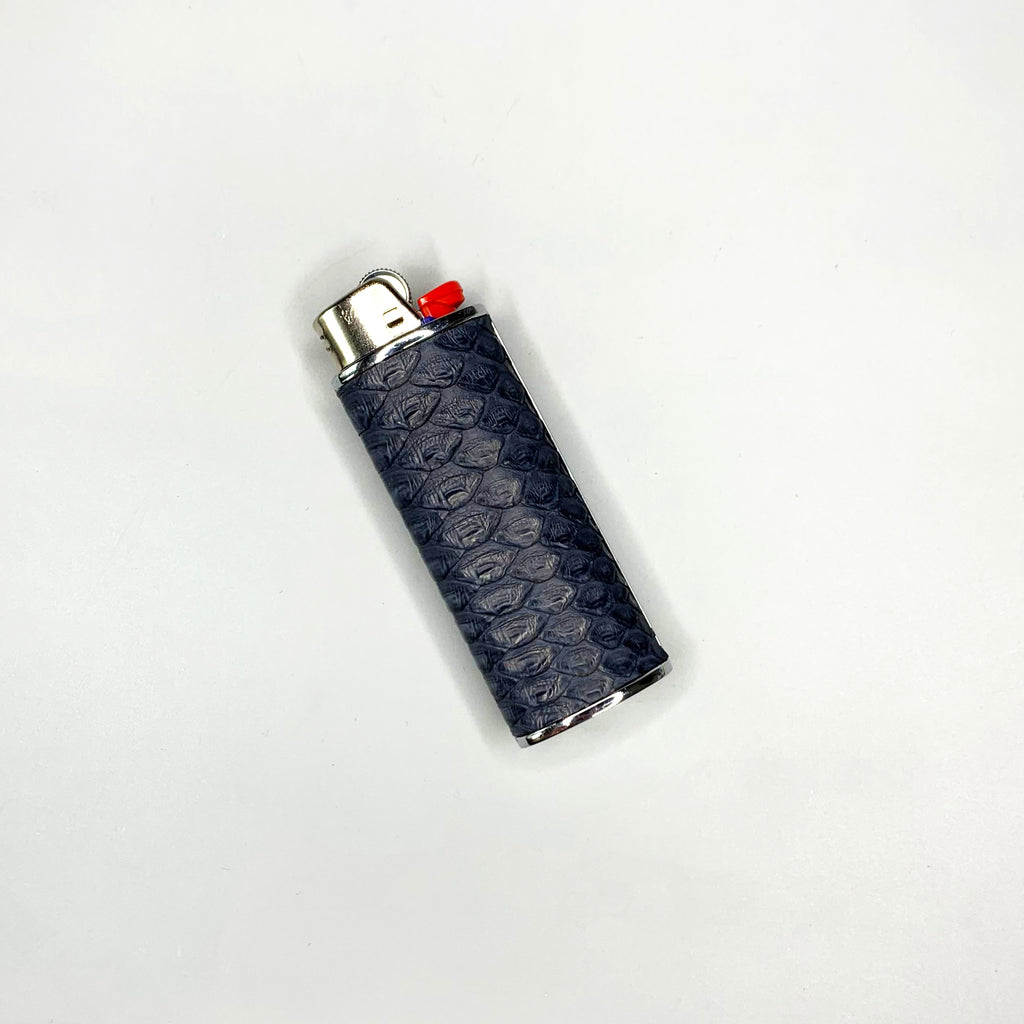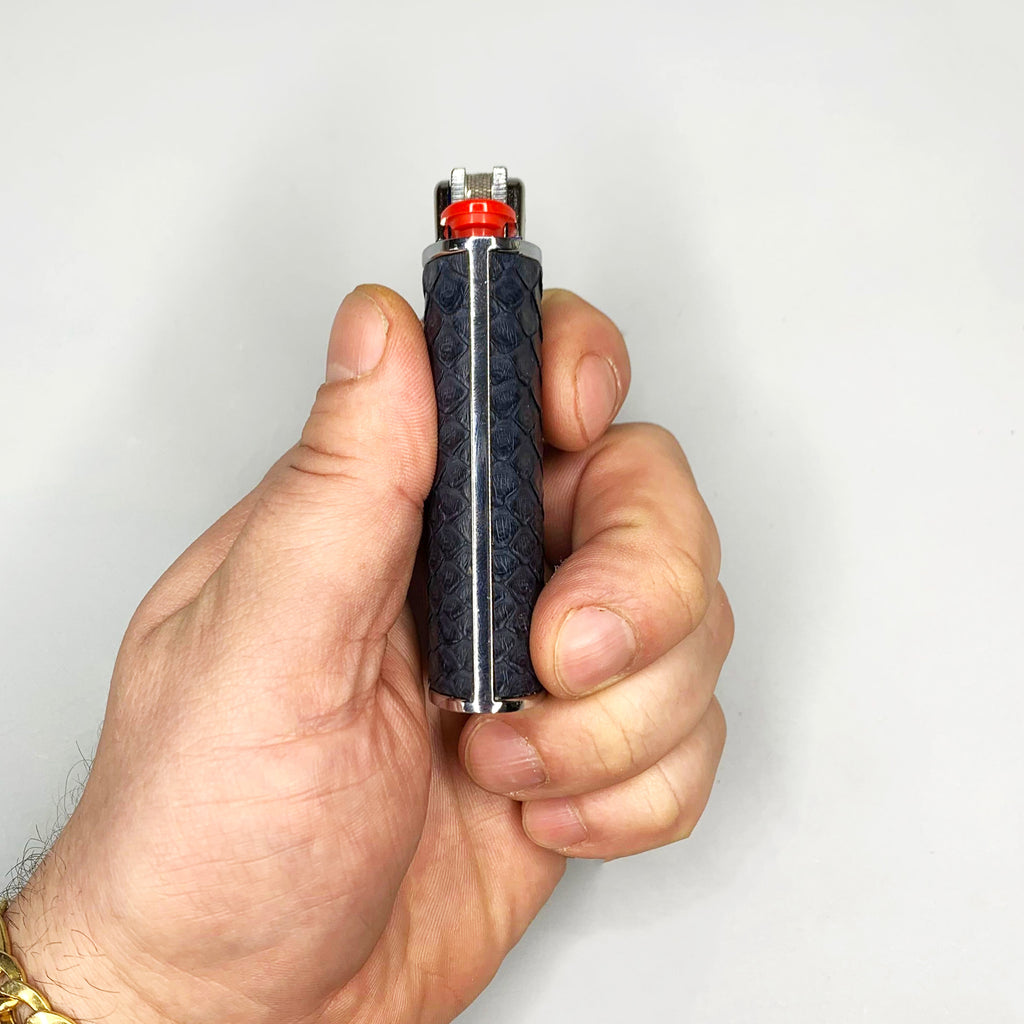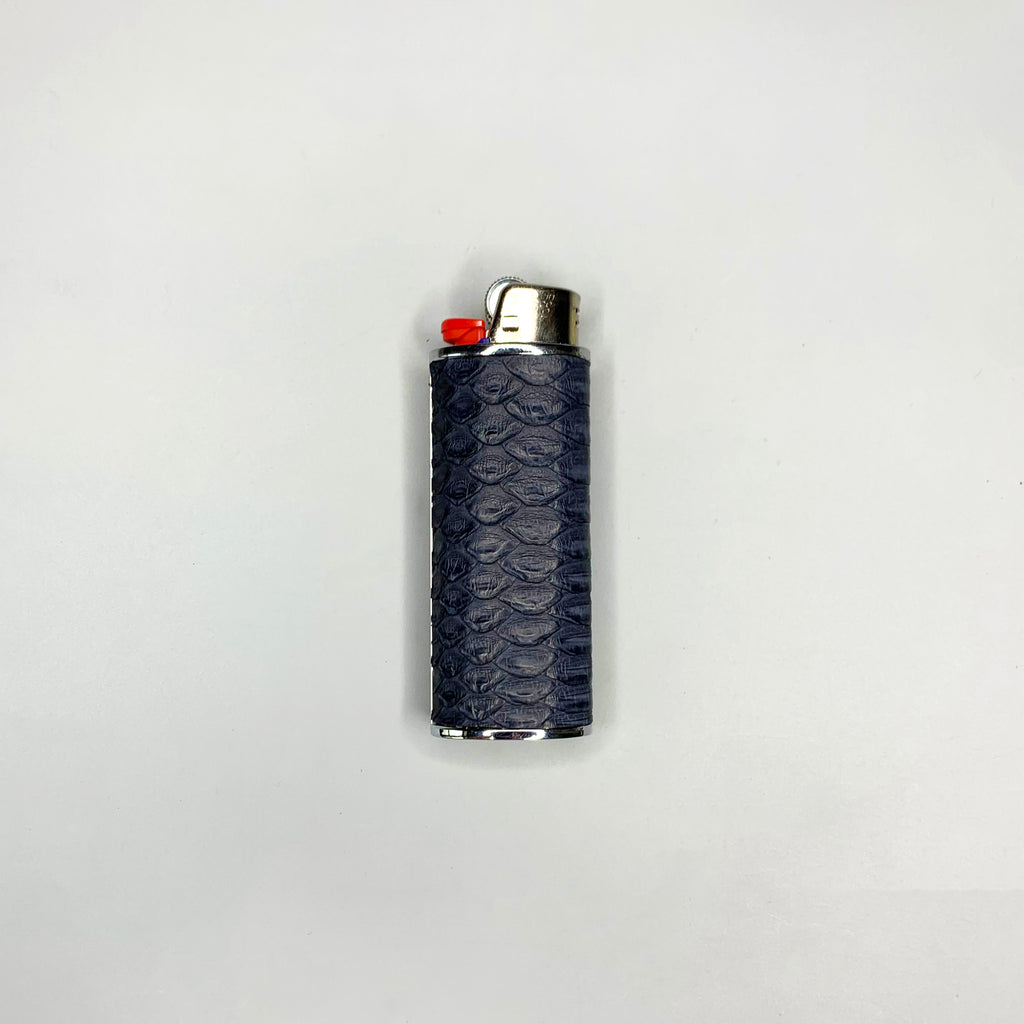 Navy Classic Bic Lighter Cover
Level up your flamethrower with this striking matte python lighter cover! Add style to your abode and spark fun debates when smoking with buddies - this cover is practically art for the home!
Fits the Bic Classic lighter. Lighter included. When your lighter dies just remove and replace with new.
Python, stainless steel 
Made in Brooklyn, NY