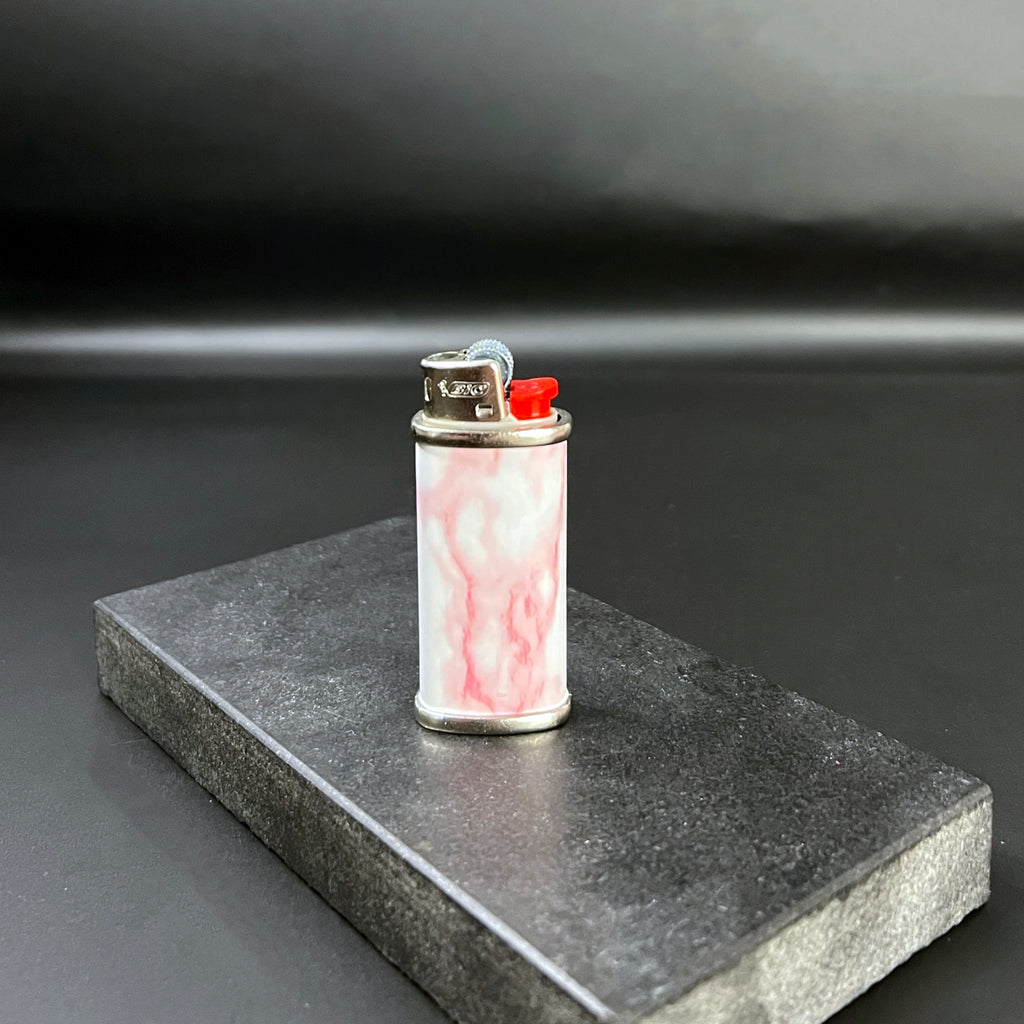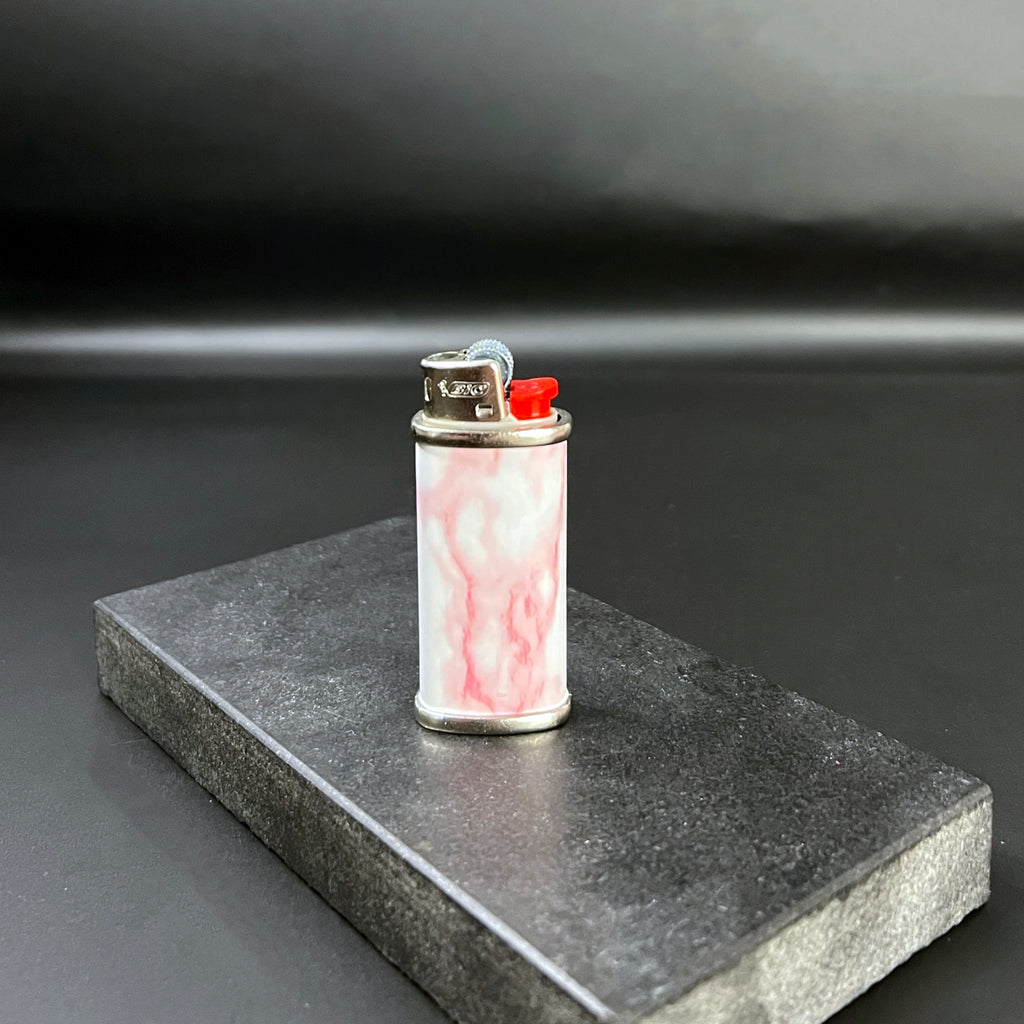 Pink Marble Mini Bic Lighter Cover
Dress up your flame with this gorgeous pink marble vinyl lighter cover! It's an absolute must-have for your accessory collection. Plus, its unique style makes it a great talking point the next time you're smokin' and chillin' with your buddies. It's even been known to be a piece of art right in your own home!
Fits the Bic Mini lighter. Lighter included. When your lighter dies just remove and replace with new.
Vinyl, stainless steel 
Vegan
Made in Brooklyn, NY