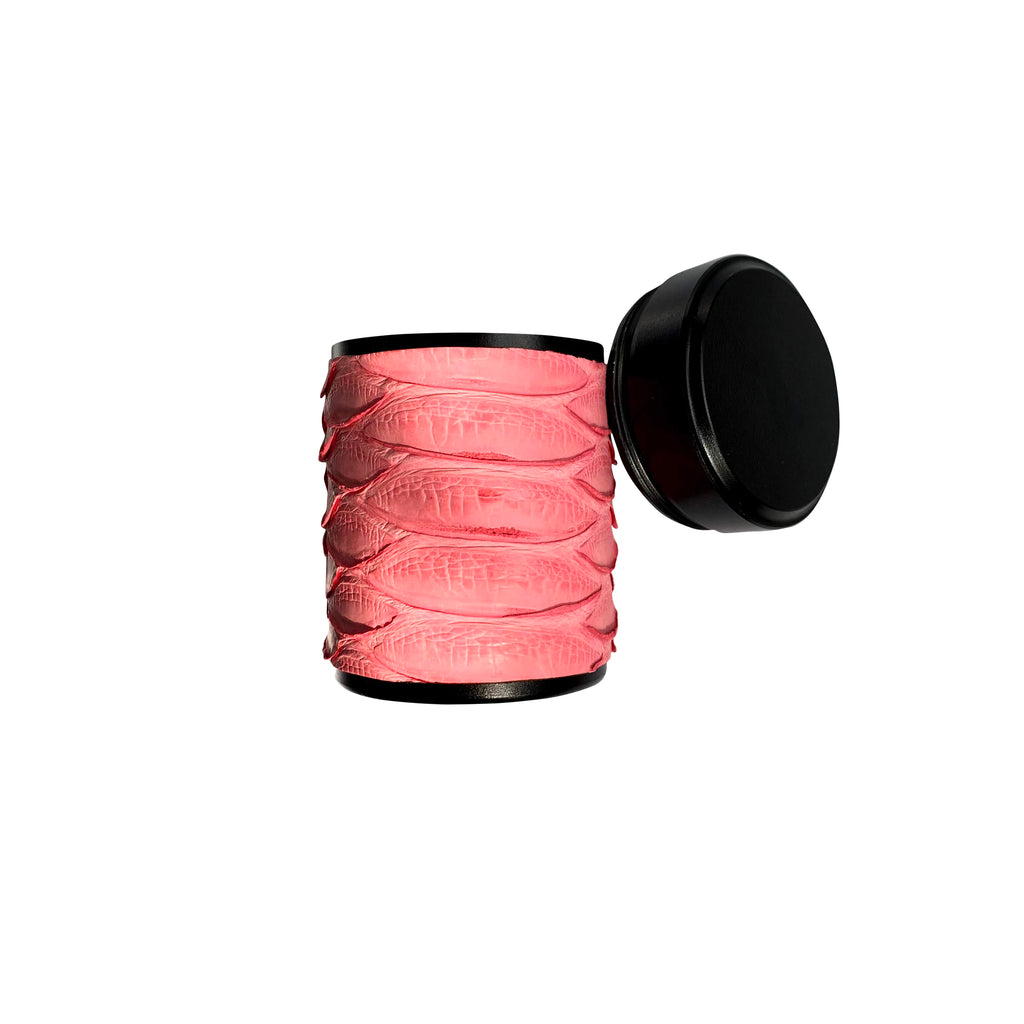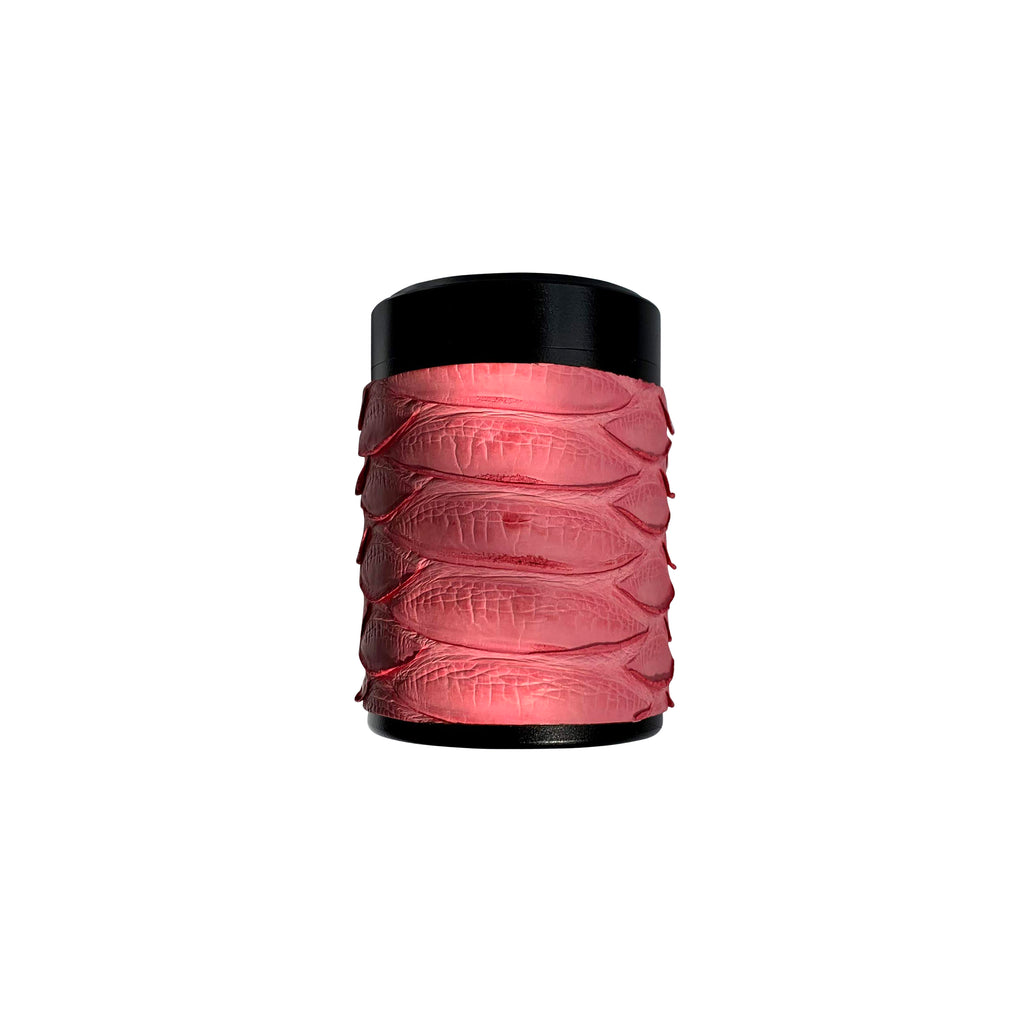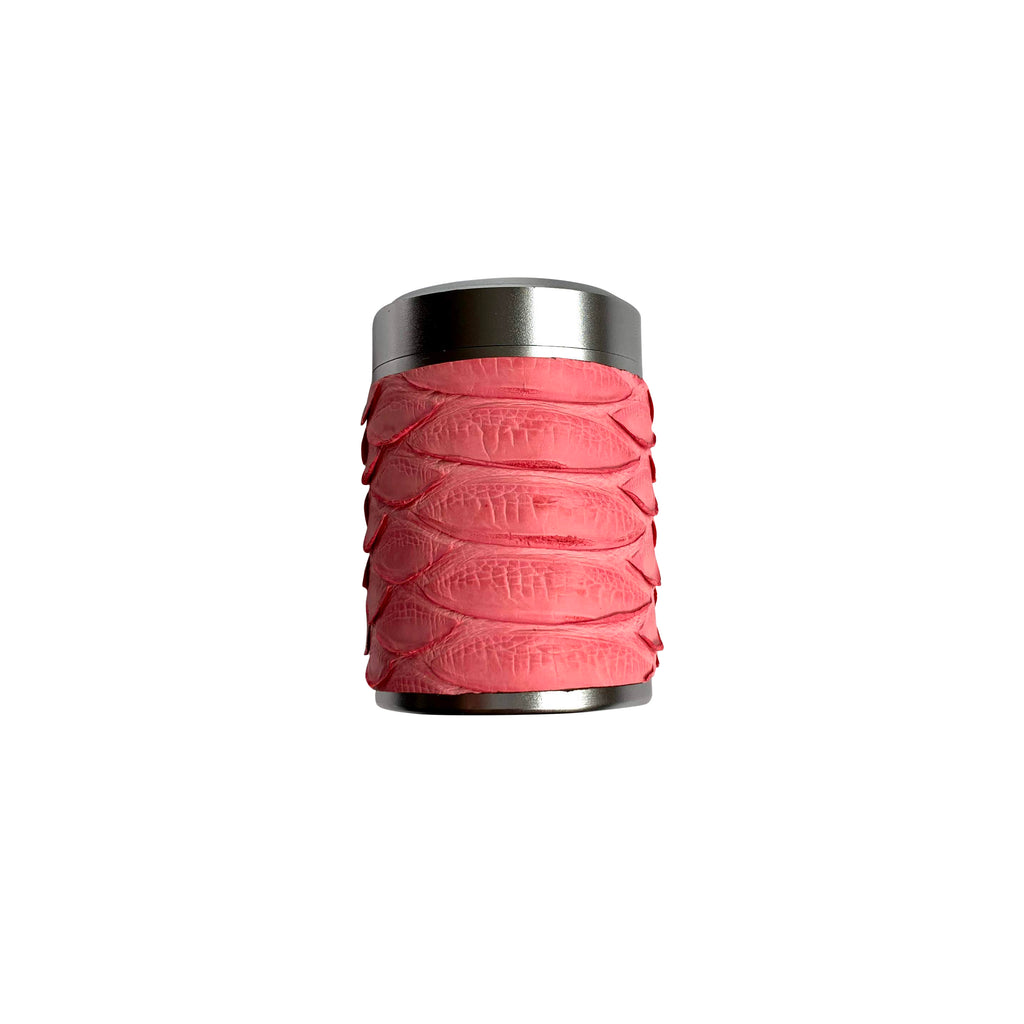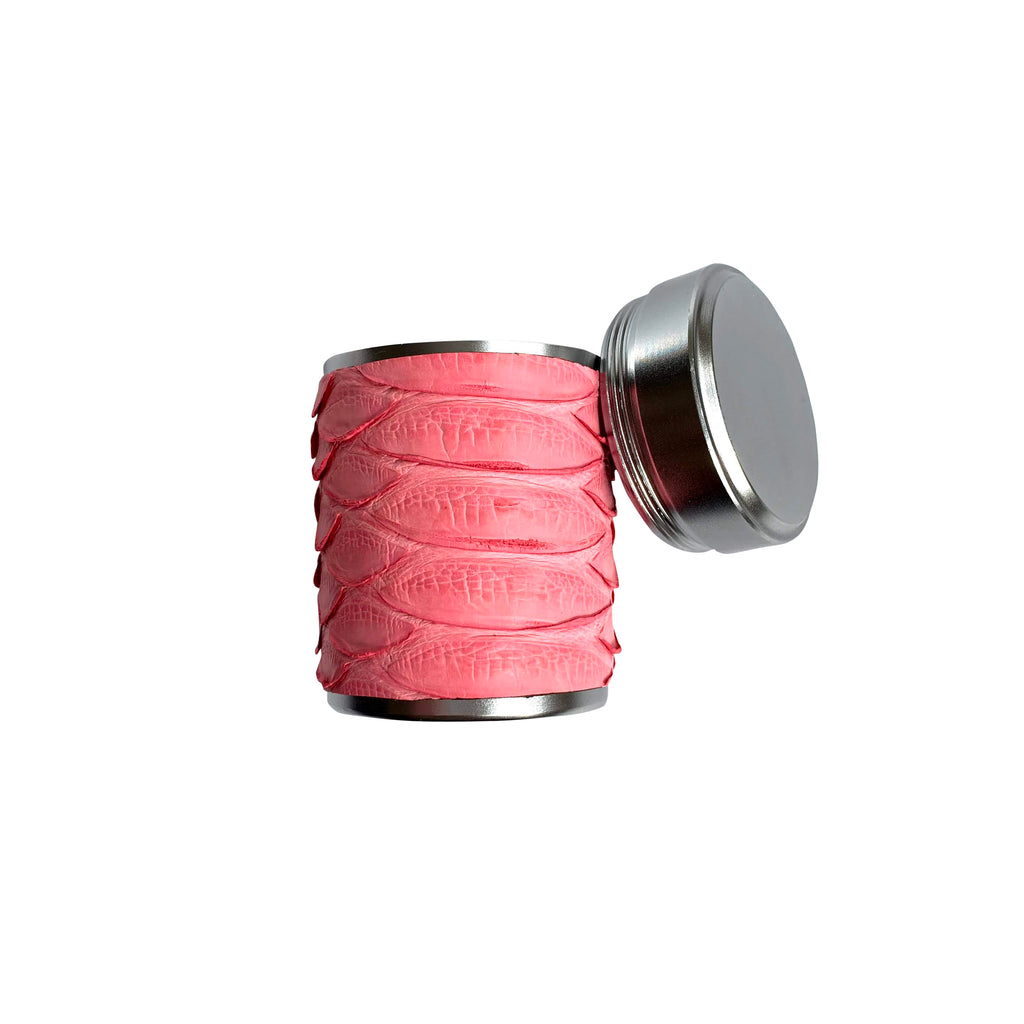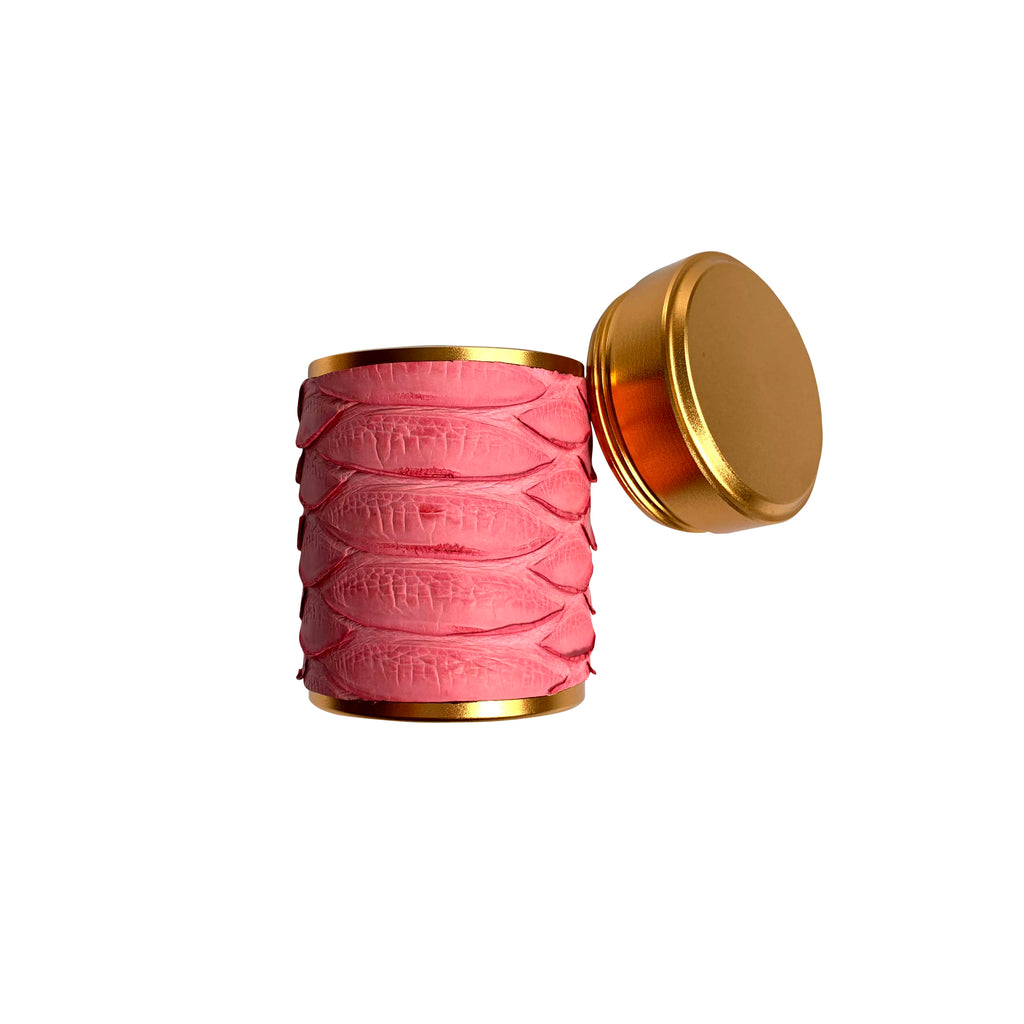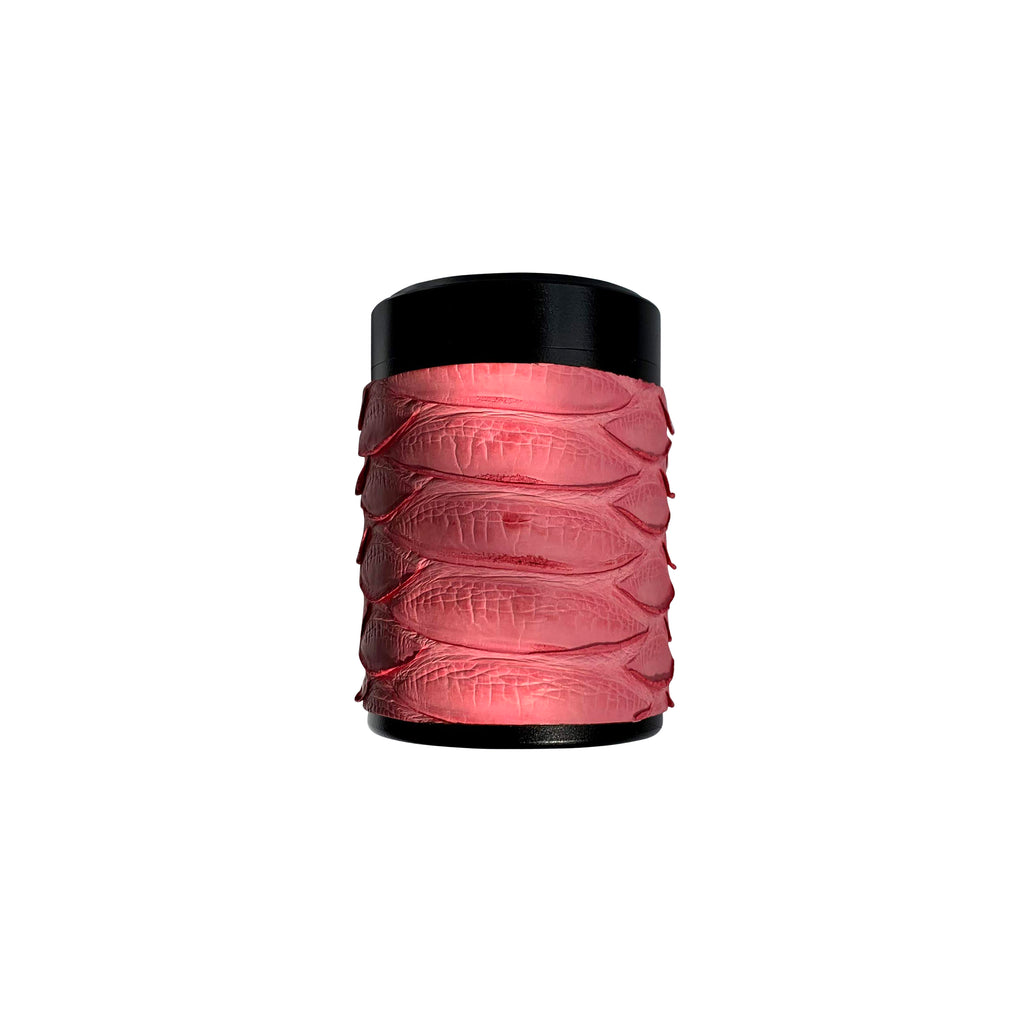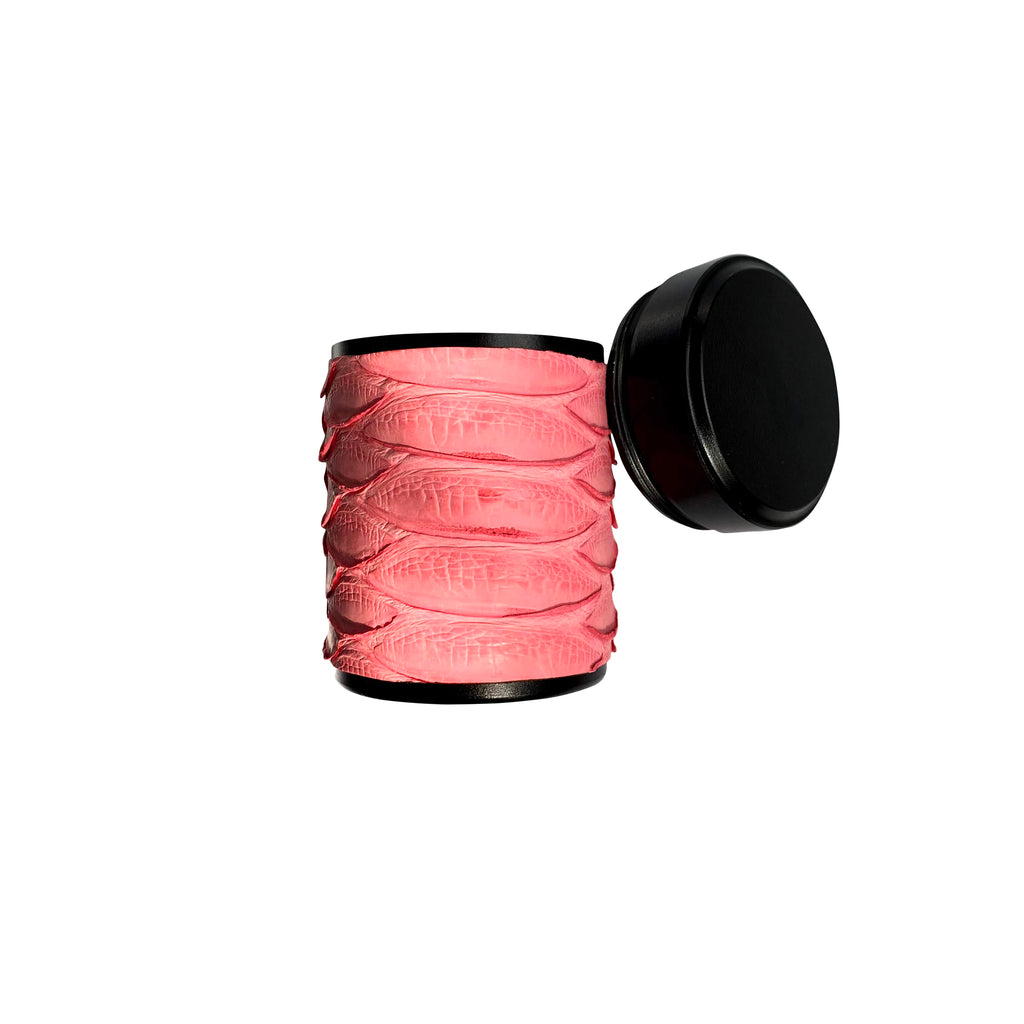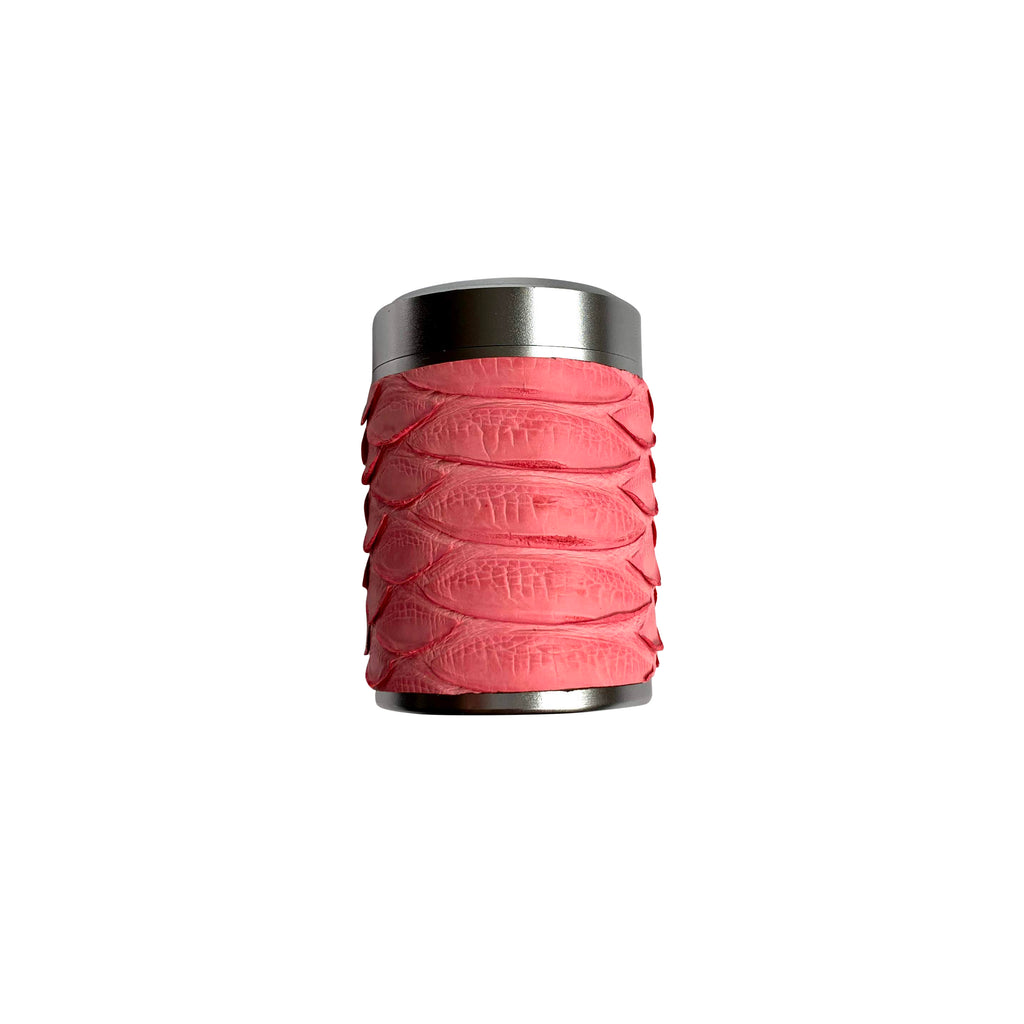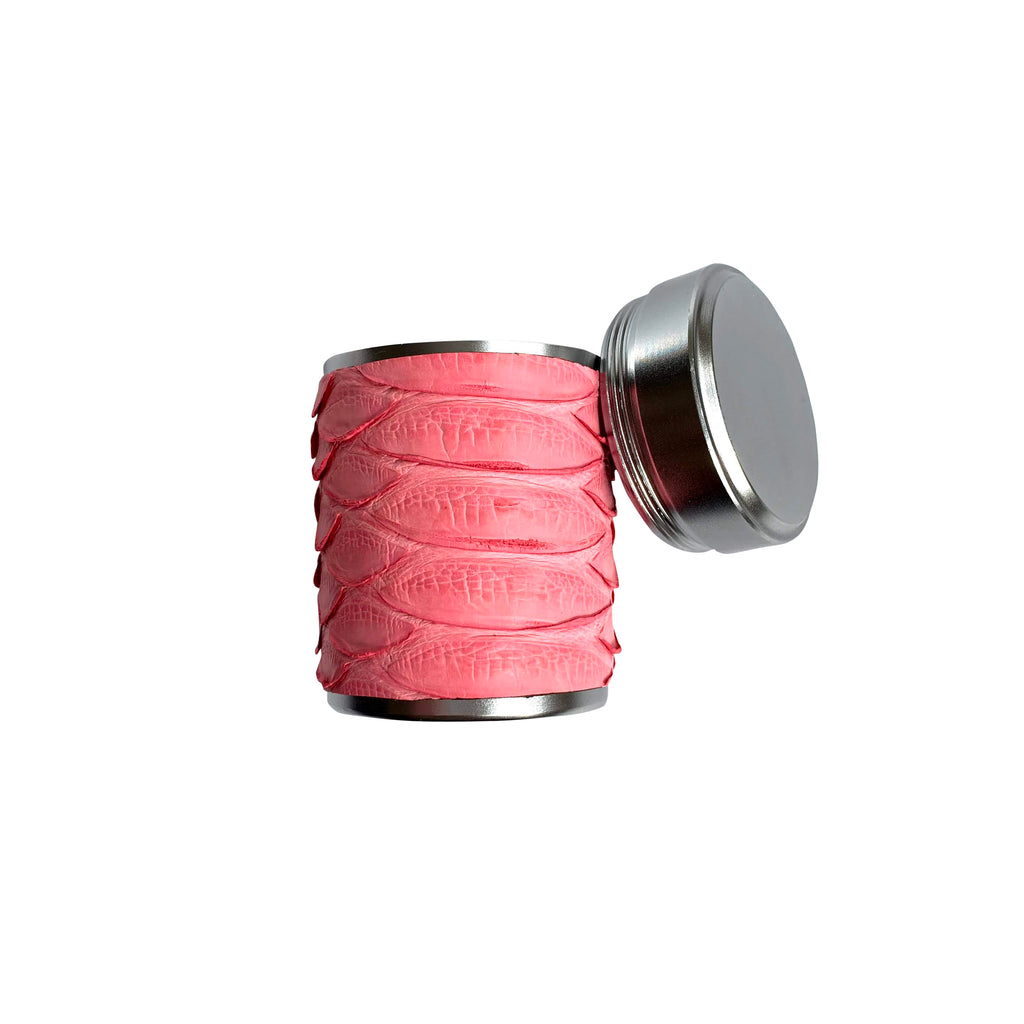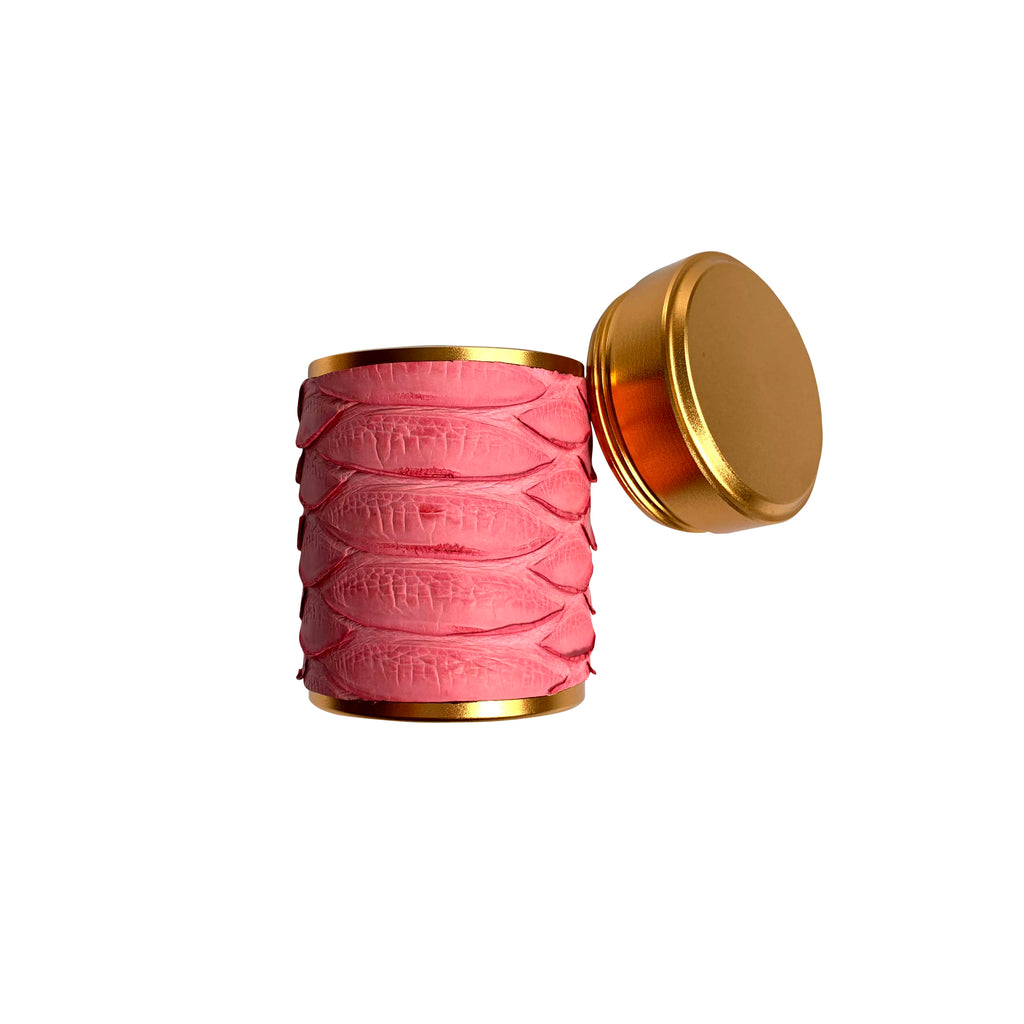 Pink Python Stash
Keep your flower fresh and stylish in our pink stash canisters. Wrapped in matte finished python, this canister is airtight with a screw top. Elevate your experience and keep your stash hidden in plain sight. The perfect canister to hold anything you can imagine. Holds up to 2oz.
Python, powdered aluminum
2.5" Tall, 1.5" Diameter, 70ml 
All skins are either upcycled or ethically sourced. 
Made in Brooklyn, NY