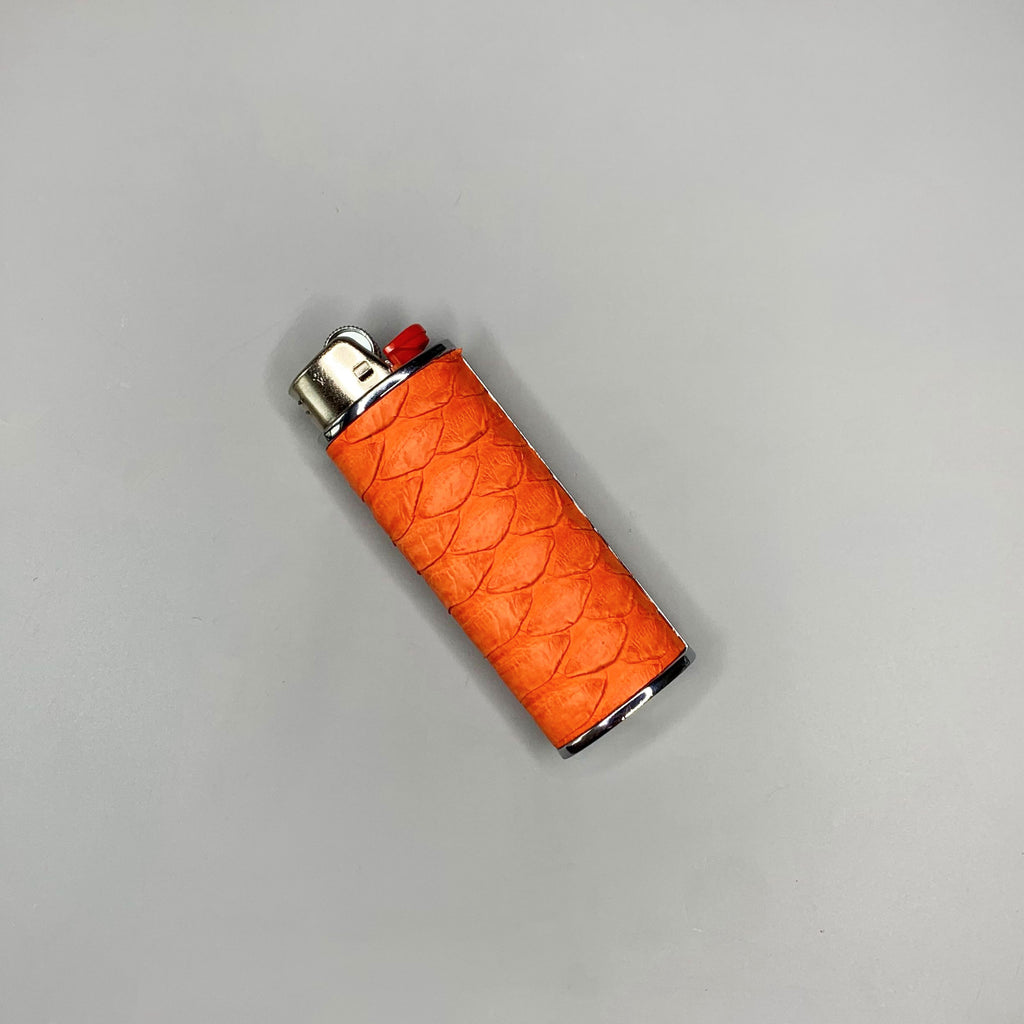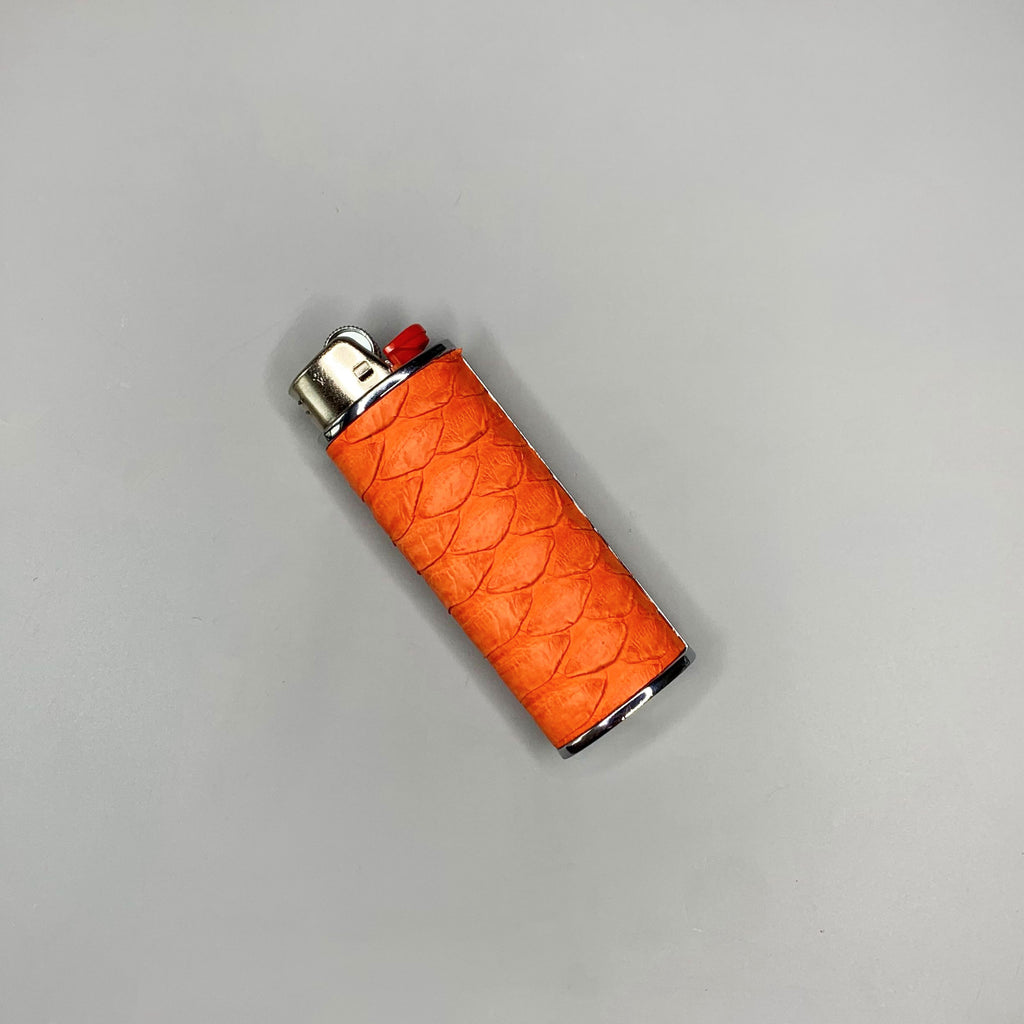 Tangerine Orange Classic Bic Lighter Cover
Elevate your fire source with this sublime matte python lighter cover. Not only a great asset to your home, it's the primary topic of discussion when smoking with mates. Often times, it's even described as an art piece for the home!
Fits the Bic Classic lighter. Lighter included. When your lighter dies just remove and replace with new.
Python, stainless steel 
Made in Brooklyn, NY