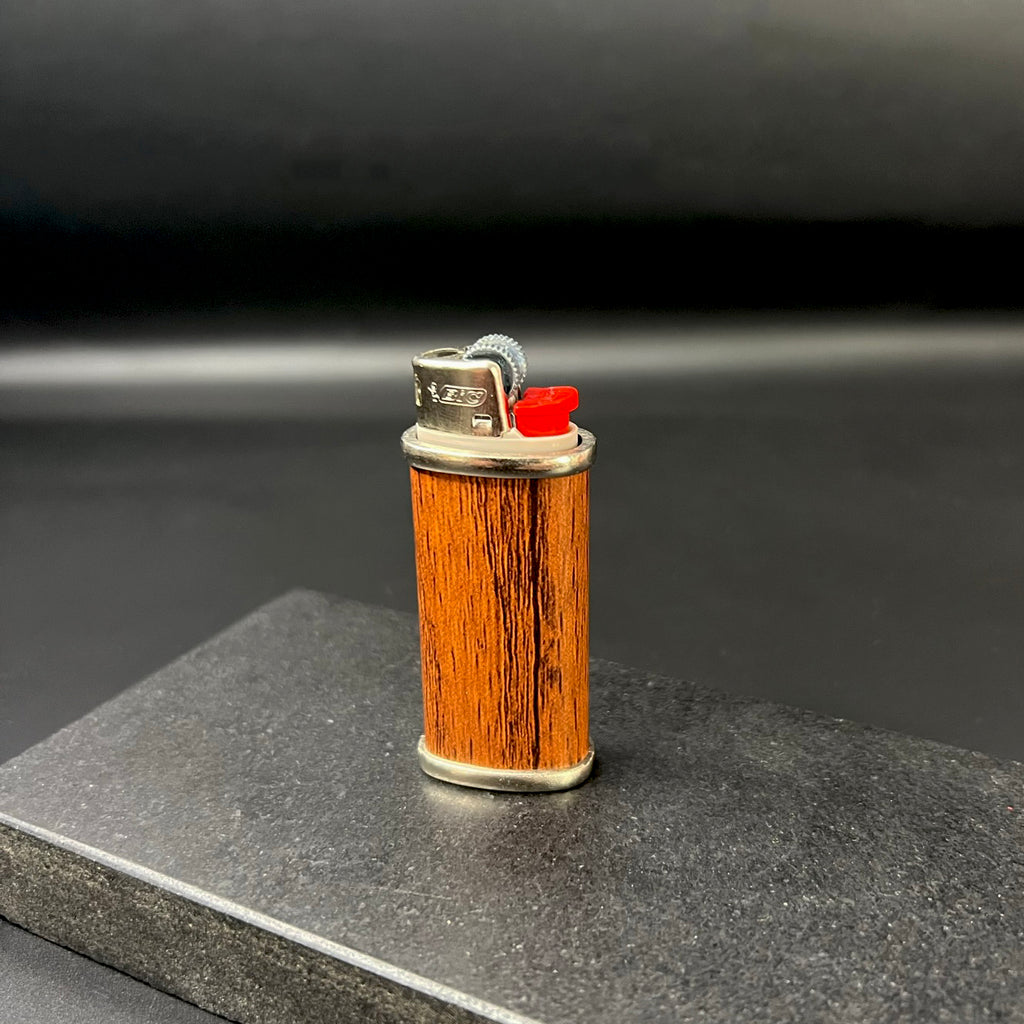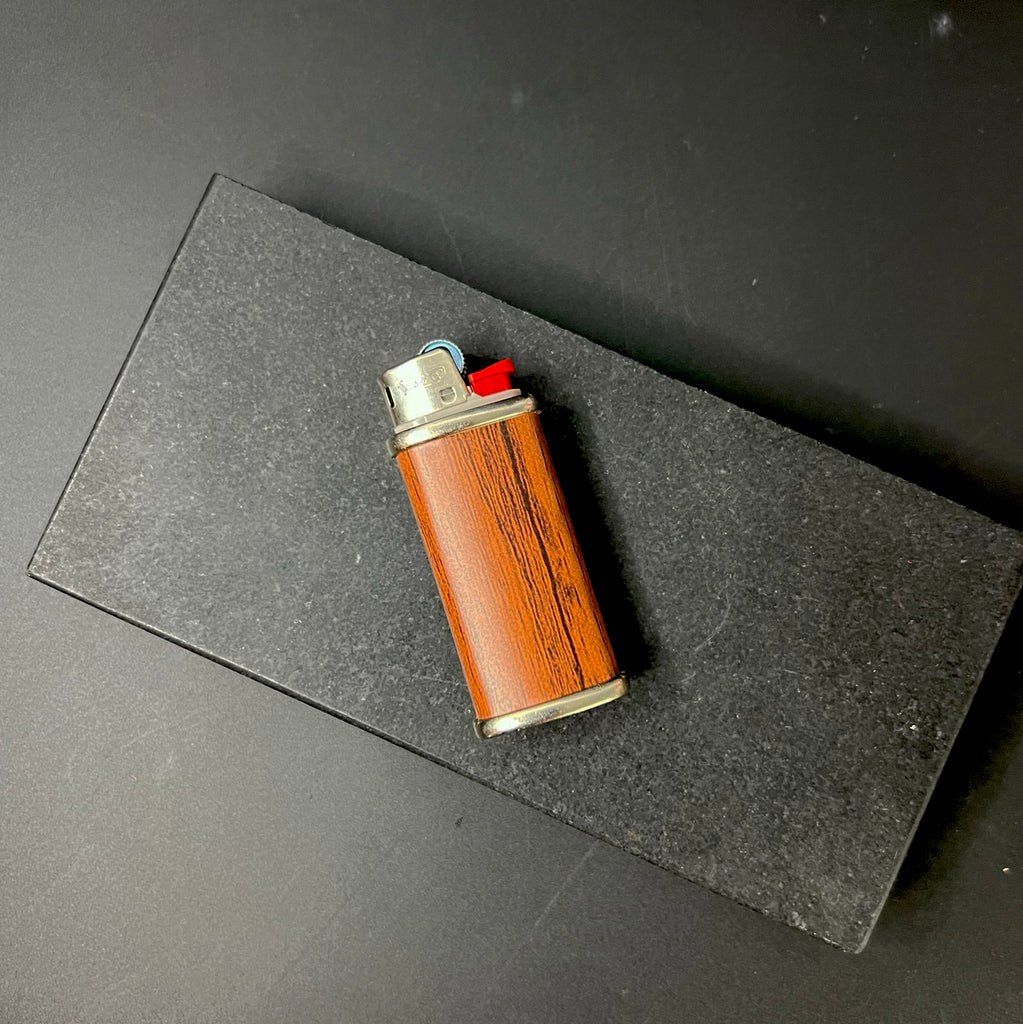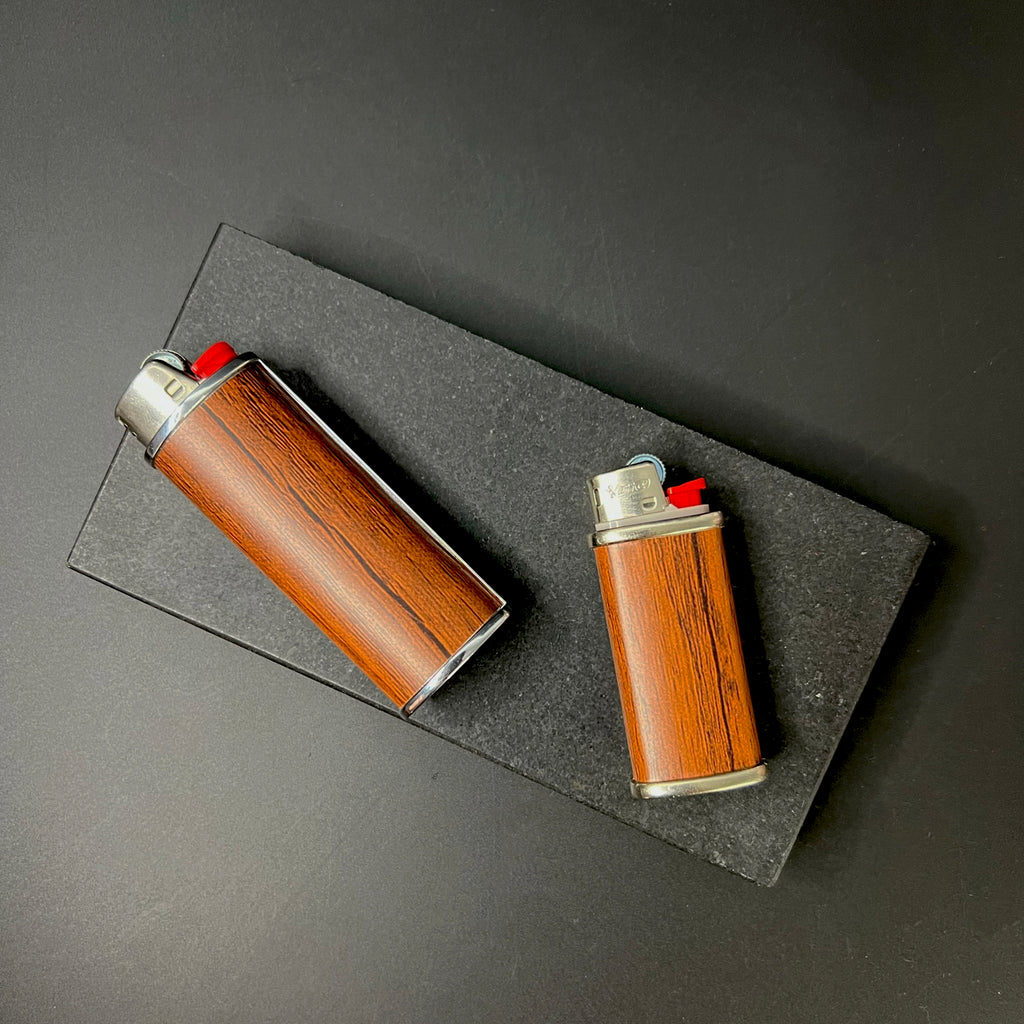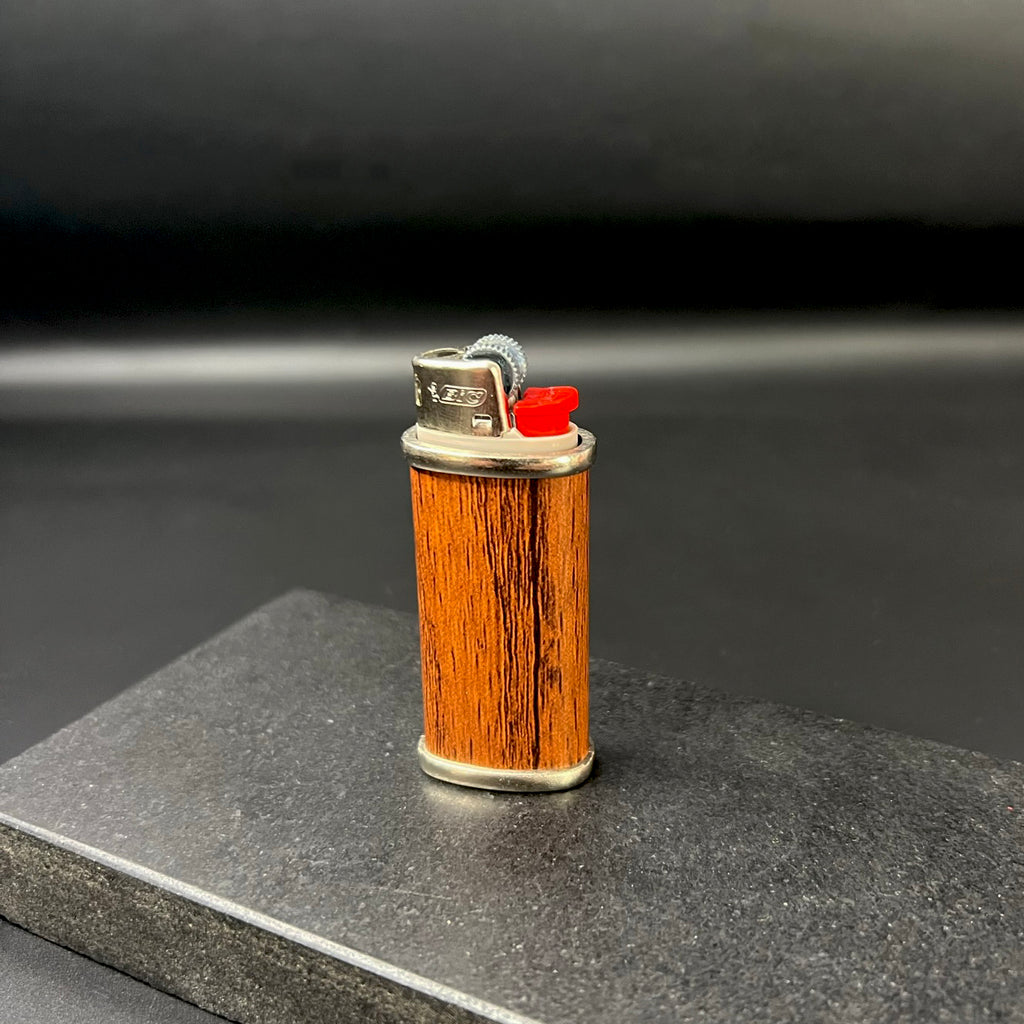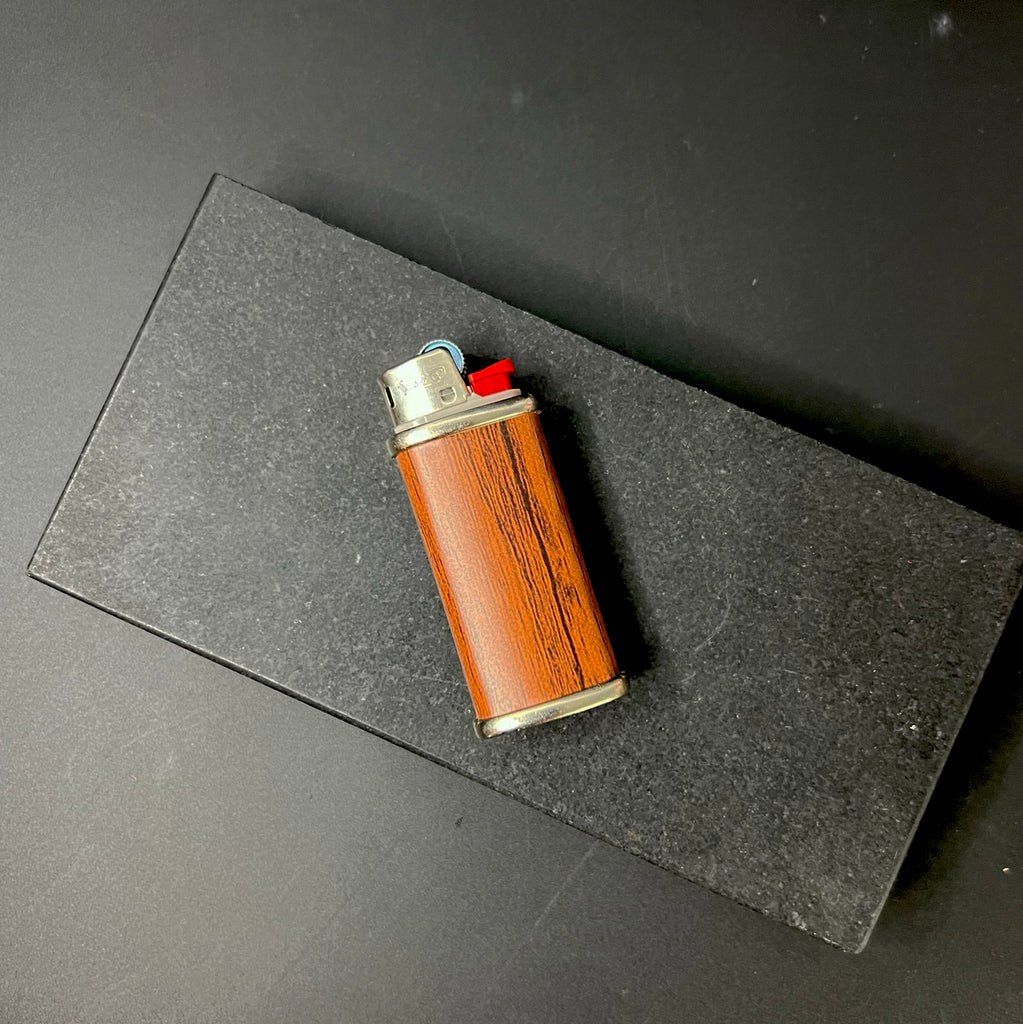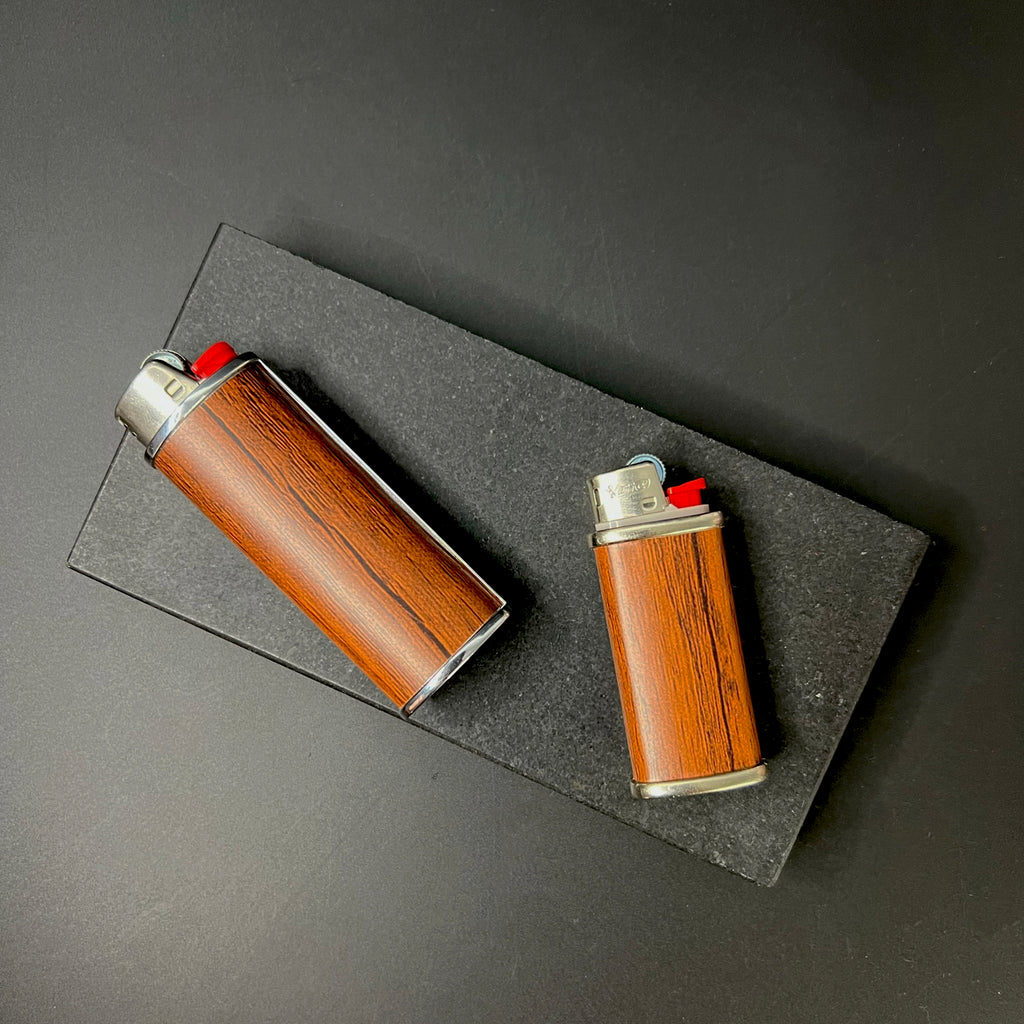 Wood Mini Bic Lighter Cover
Spice up your spark starter with this dazzling wood-tone vinyl wrap lighter cover. An ideal accent piece to complete your style and a guaranteed talking point at any sesh! Some have even called it a work of art for the hearth.
Fits the Bic Mini lighter. Lighter included. When your lighter dies just remove and replace with new.
Vinyl, stainless steel 
Vegan
Made in Brooklyn, NY