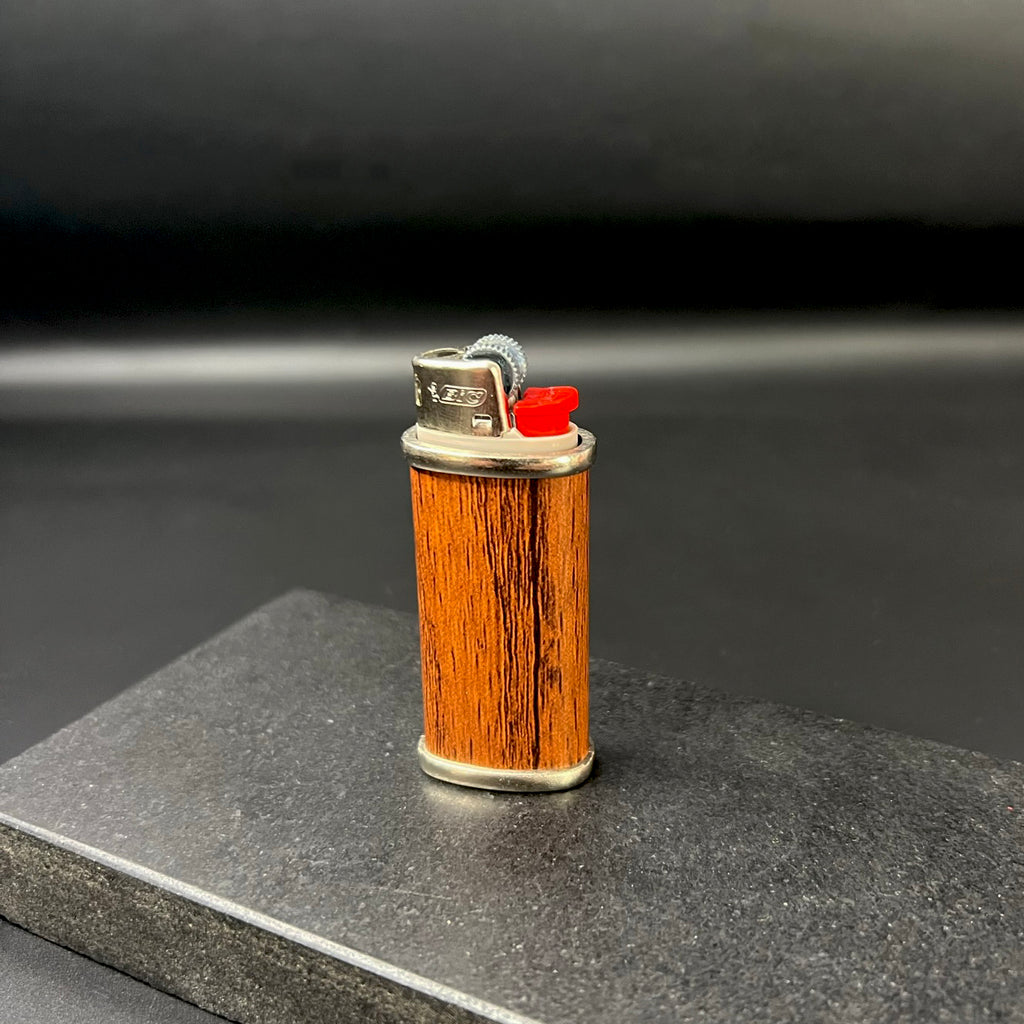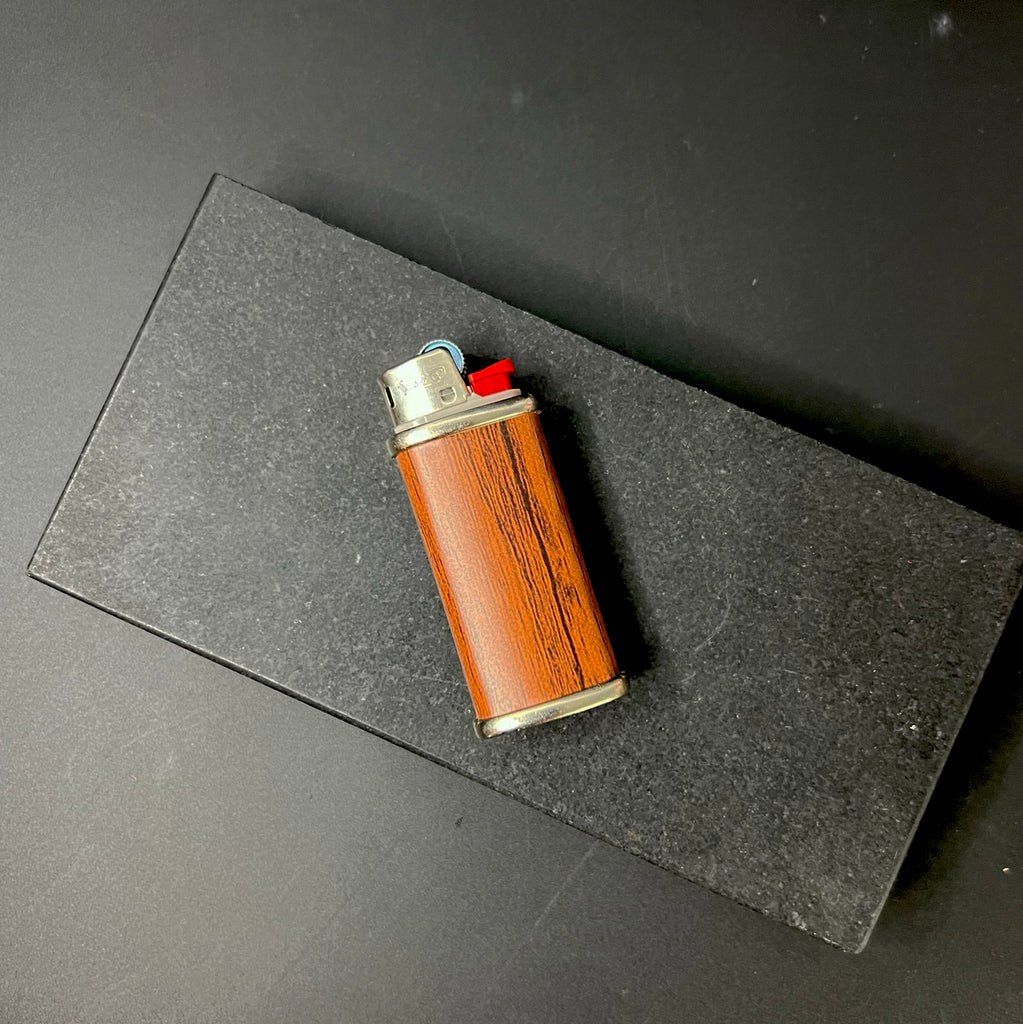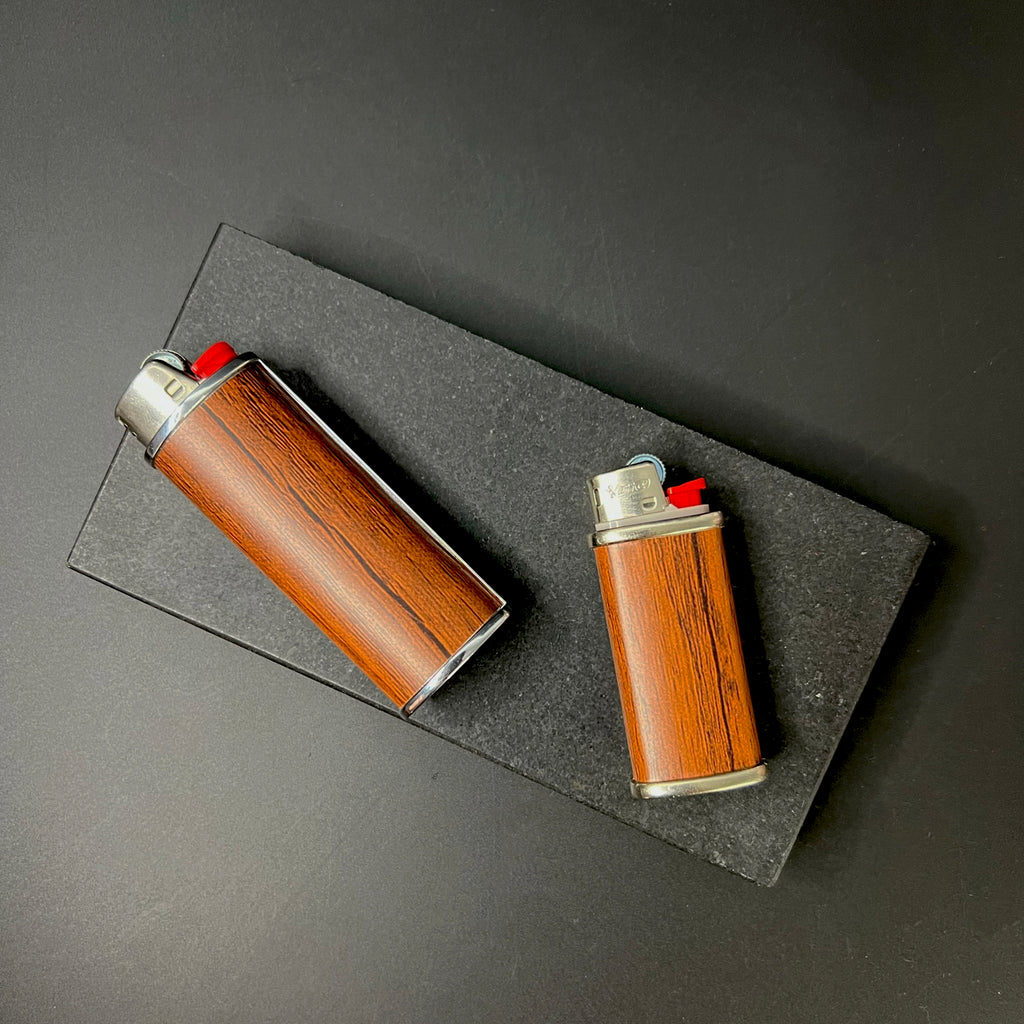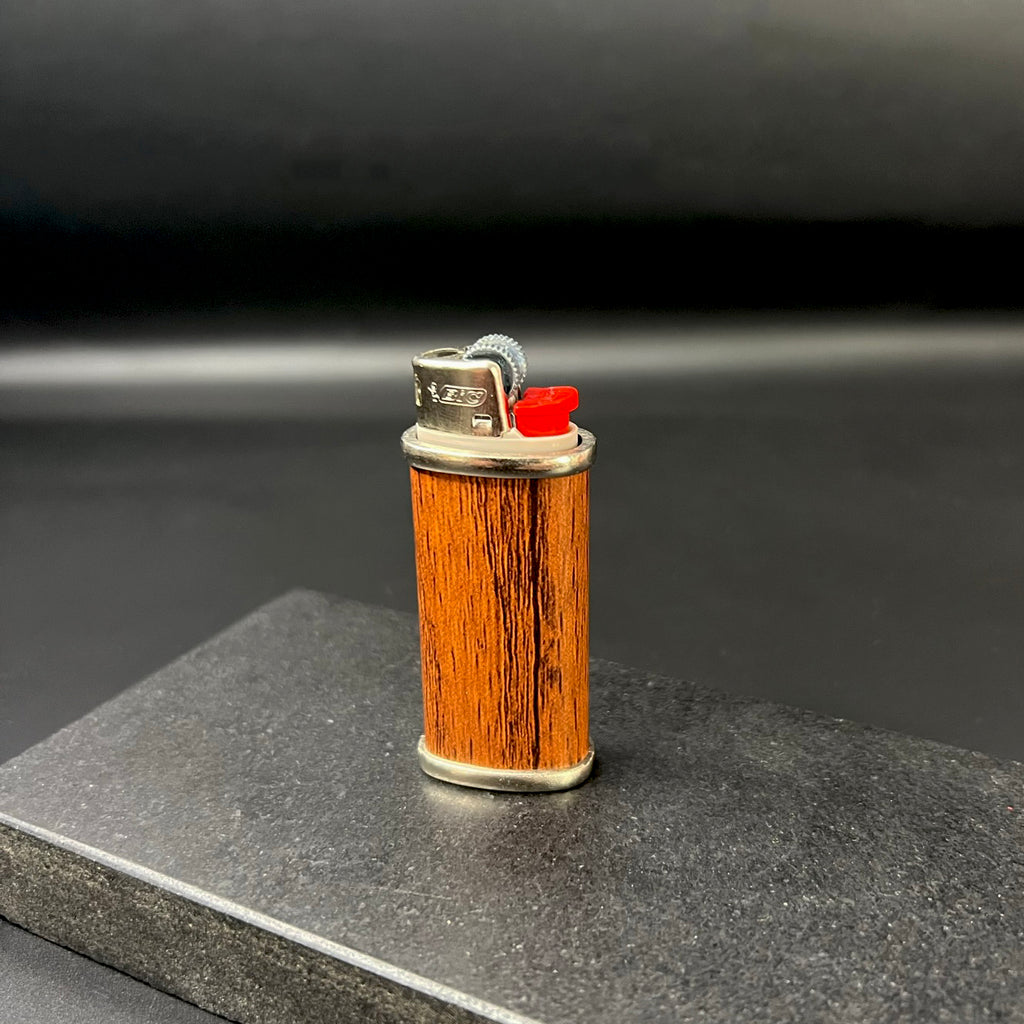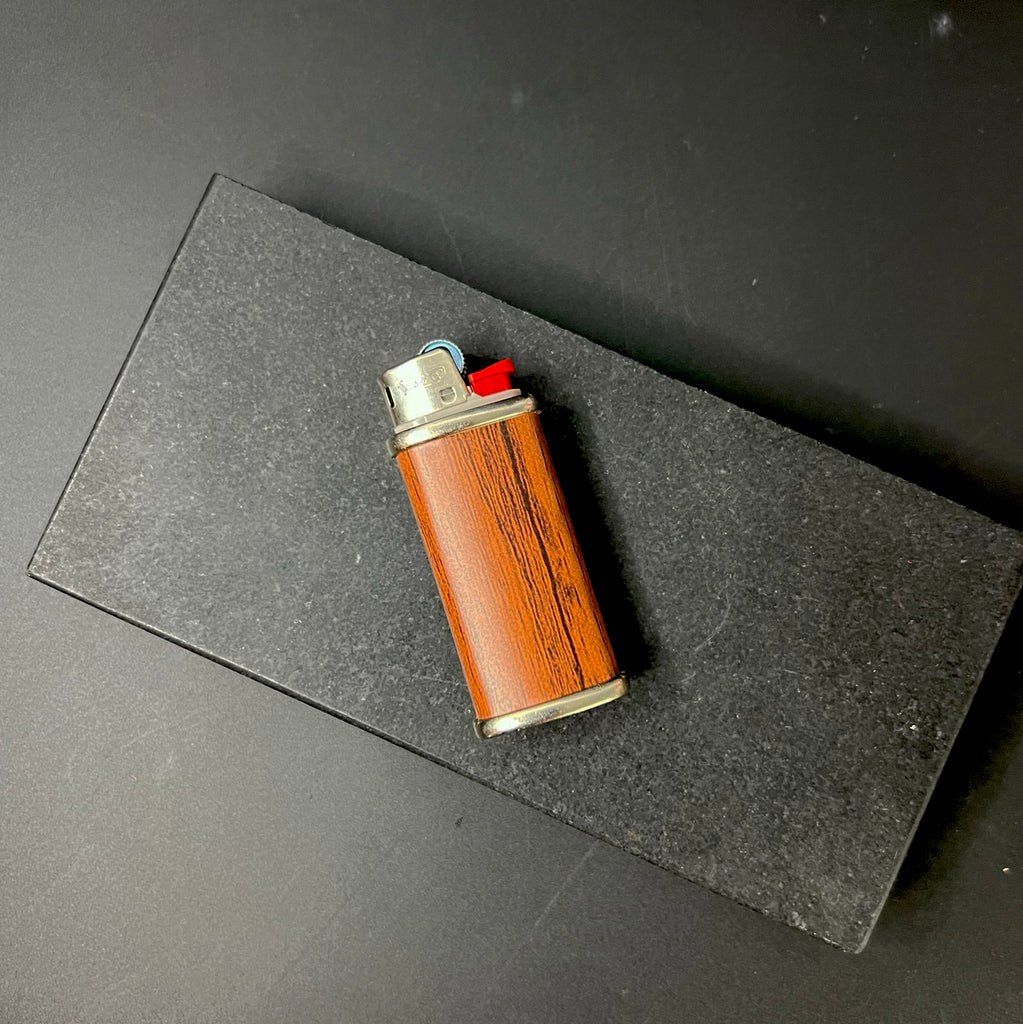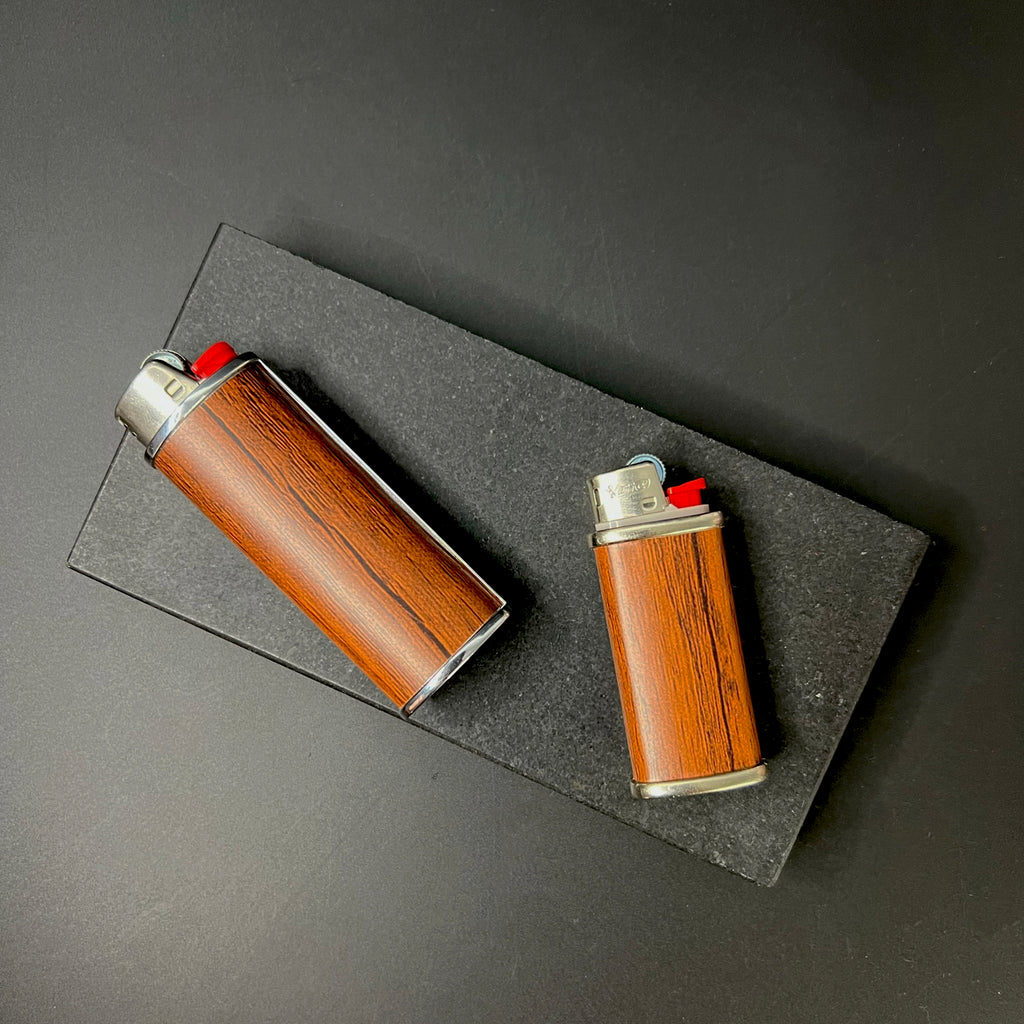 Wood Mini Bic Lighter Cover
Upgrade your fire source with this beautiful natural wood color vinyl wrap lighter cover. This piece makes a beautiful addition to your go to accessories and the perfect conversation piece while enjoying a smoke with friends. It's even been referred to as a piece of art for the home. 
Fits the Bic Mini lighter. Lighter included. When your lighter dies just remove and replace with new.
Vinyl, stainless steel 
Vegan
Made in Brooklyn, NY