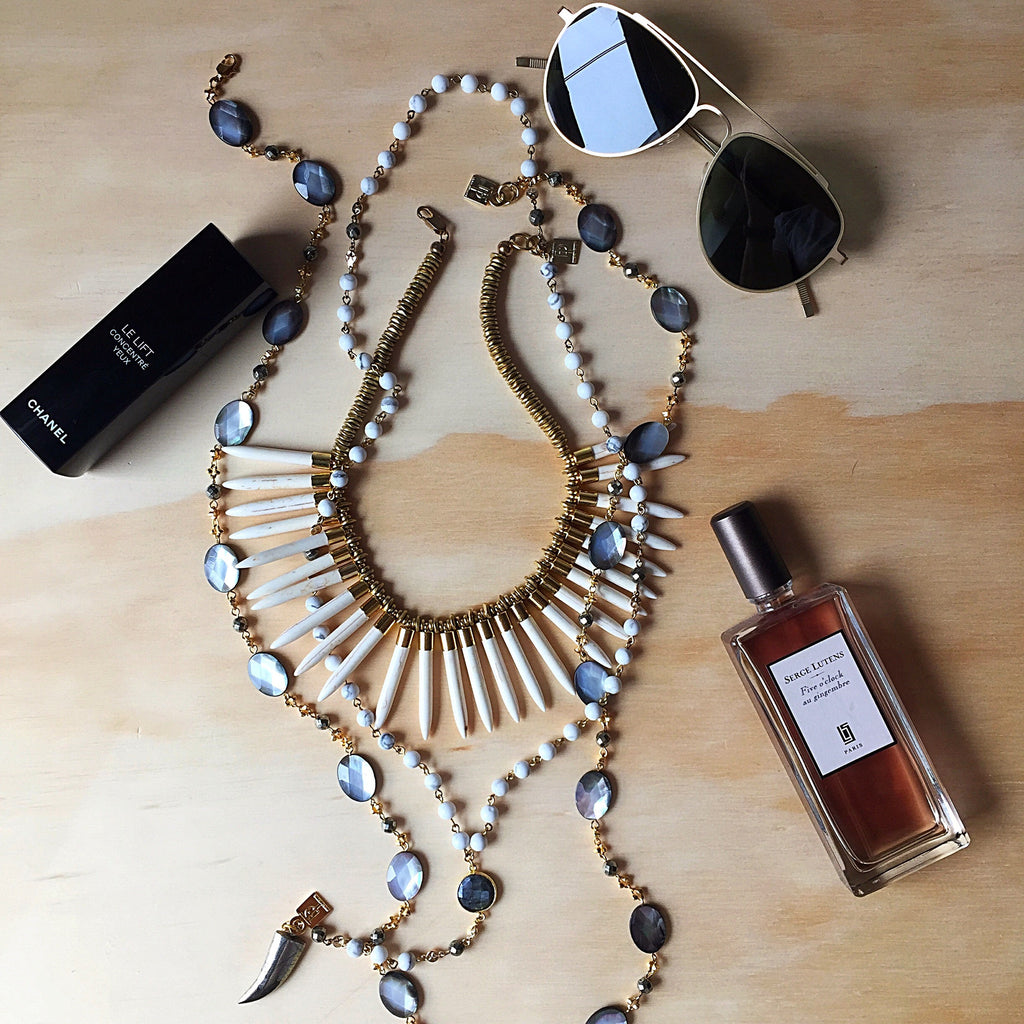 Its no lie that the best accessories in life are beautiful skin, great shades, the perfect scent and jewelry.
This is why we are obsessed with Chanel's Le Lift ConConcentre Yuex. Running from one appointment to the next, meeting with clients and just generally living life, the day can take a toll on our skin. We reach for this amazing eye cream to help sooth and refresh.
Of course what were would the day lead without our favorite Tomas Maier aviator shades, a sprits of Serge Lutens Five o'clock au gingembre and staking on the jewels, here featured the Partial Howlite Starburst, the Diane Necklace and the White Rose. You never know where the day will lead and god knows the days we think its okay to run out quick not looking our best is the day you run into someone you know or are crushing on. So make it sexy, keep it chic, sexy and confident.