Journal — online magazine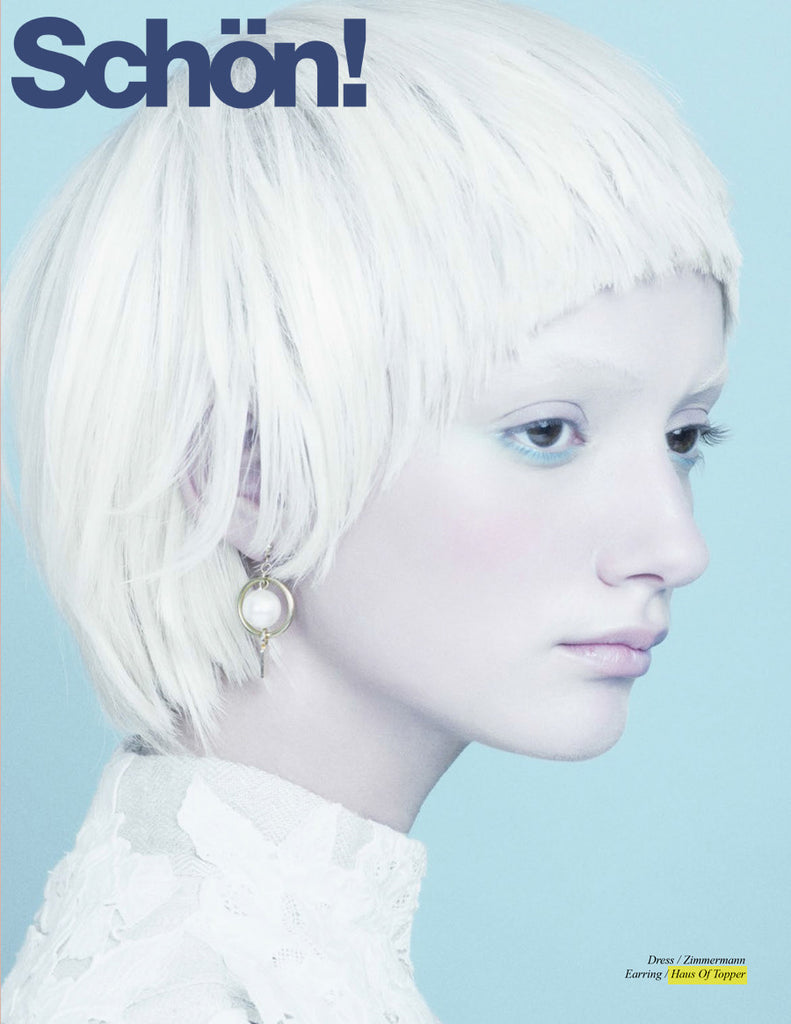 I'm pleased to announce that Haus of Topper earrings were shot in the online exclusive editorial of Schon Magazine styled by Raymond Gee (@rawrrgeee) and photographed by Ed Maximus (@edmaximus). Publication:  Schon Magazine Story: Age of Innocence Issue: May Brands: Haus of Topper (1 credit) Link to Shoot: http://schonmagazine.com/age-of-innocence/ About: "Schön! Magazine is the ultimate in creative collaborations, showcasing a dynamic and diverse array of ideas and talent. This quarterly publication presents an innovative collection of fashion, photography, illustration and writings from global contributors. Schön! is read worldwide in over 197 countries and is available in print, to view online, to download as a PDF, and can be read on your iPhone...
---
David Topper

Tags:

david topper, fashion models, jaunt mckenzie, jewelry, jewelry design, jewelry designer, jewelry editorial, jewelry porn, jewelry press, jewelry shopping, lauren abbondola, may, may issue, miss ebene, online, online magazine, ron contarsy, statement earrings, style, style bohemian, style star, stylist, summer fashion, summer staples, topper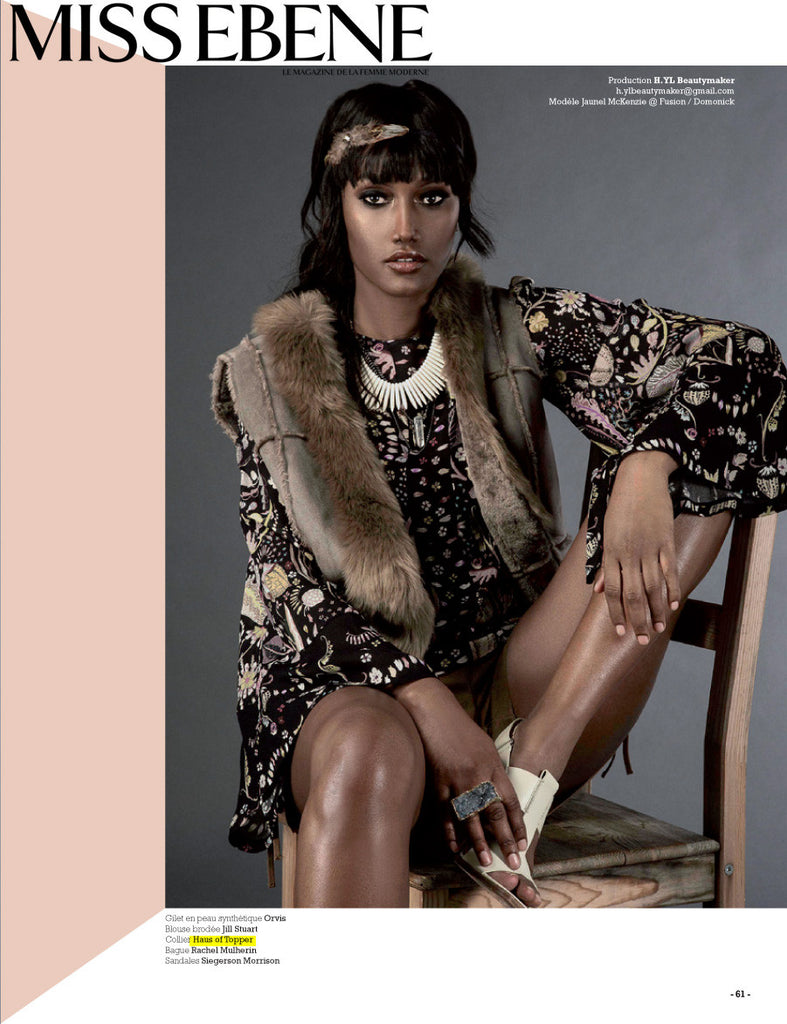 We are excited to announce editorial coverage in the May issue of Miss Ebene Magazine styled by Lauren Abbondola (@laurenabbondola) and photographed by Ron Contarsy (@contarsy1).     Publication:  Miss Ebene Magazine Story: Style Bohemian Issue: May Model: Jaunel McKenzie @Fusion Models new york   Brands:   Haus of Topper (pg. 60, 61, 64, 67)
---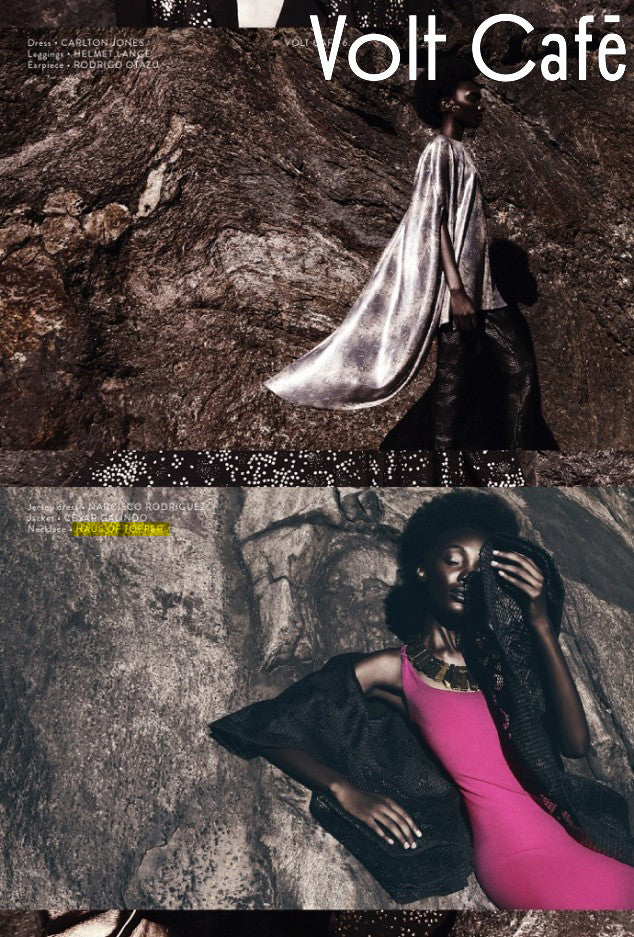 We are pleased to announce that the Haus of Topper Golden Sunburst Necklace was shot in November 18th issue of Volt Cafe Magazine styled by Carlton Jones (@carltonjones212) and photographed by Arron Dunworth (arrondunwoth).   Publication: Volt Cafe MagazineStory: Captain PlanetIssue: November 18th IssueBrands: Haus of Topper (1 clip), Laruicci (1 clip)Model: Yanii Charms @ Major Model ManagementLink to shoot: http://www.voltcafe.com/editorial/captain-planetAbout: "Published twice yearly, Volt magazine is unbound and printed on organic recycled B1 size paper using vegetable based ink and hand folded by 10 people over 3 weeks. Volt magazine is a labour of love showcasing highly original content...
Recent Articles
Categories