Journal — Margaux Necklace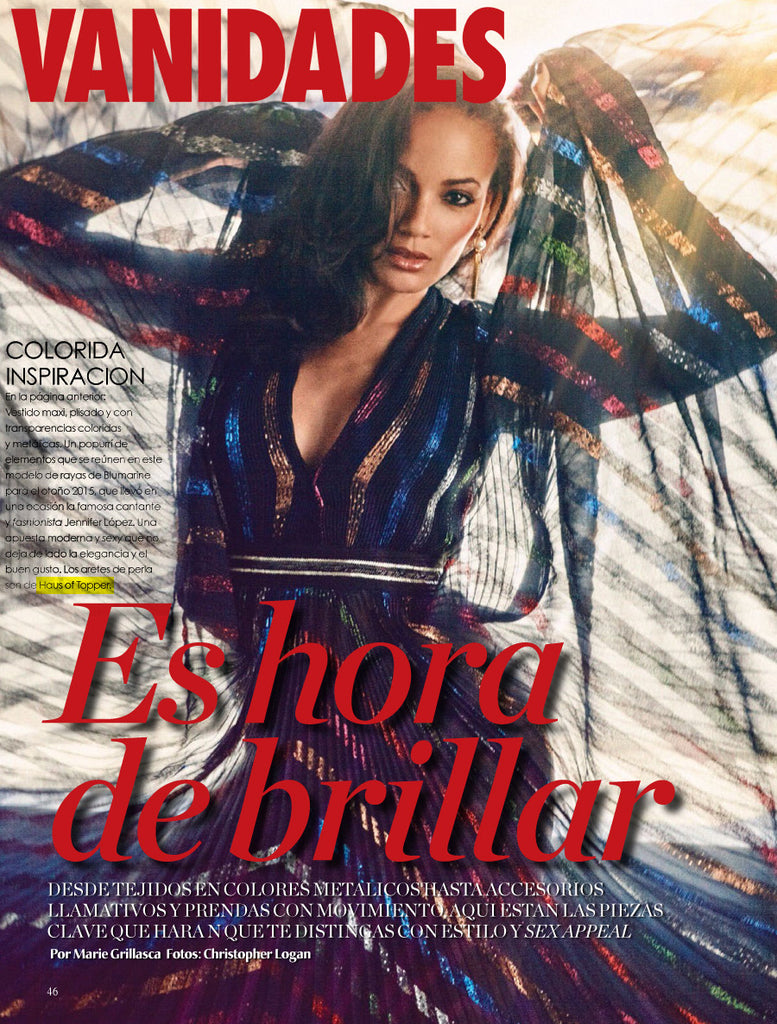 So excited to announce that the Haus of Topper Liz Ombre Tassel Earrings, Orbiting Pearl Tassel Earrings, and Margaux Necklace were shot in the November issue of Vanidades Magazine styled by Adtresa Edmundson (@adtresa) and photographed by Christopher Logan (@cloganstudios).     Publication: Vanidades MagazineStory: Es Hora de BrillarIssue: NovemberModel: Selita EbanksBrands: Haus of Topper (pg. 46, 47, 51) About: "Launched in 1961, Vanidades became the first Spanish- language women's lifestyle magazine in the United States, and the first to accompany the Hispanic woman in her journey of her ever changing role as a woman through the decades. The Vanidades...
---
Haus of Topper Margaux Necklace was shot in the online exclusive editorial of Schon Magazine styled by Newheart Ohanian and photographed by Danilo Hess.   Publication: Schon MagazineStory: NightbirdIssue: September 1stAbout: "Schön! Magazine is the ultimate in creative collaborations, showcasing a dynamic and diverse array of ideas and talent. This quarterly publication presents an innovative collection of fashion, photography, illustration and writings from global contributors. Schön! is read worldwide in over 197 countries and is available in print, to view online, to download as a PDF, and can be read on your iPhone and iPad and is digitalised with Image...
Recent Articles
Categories