Journal — drop earrings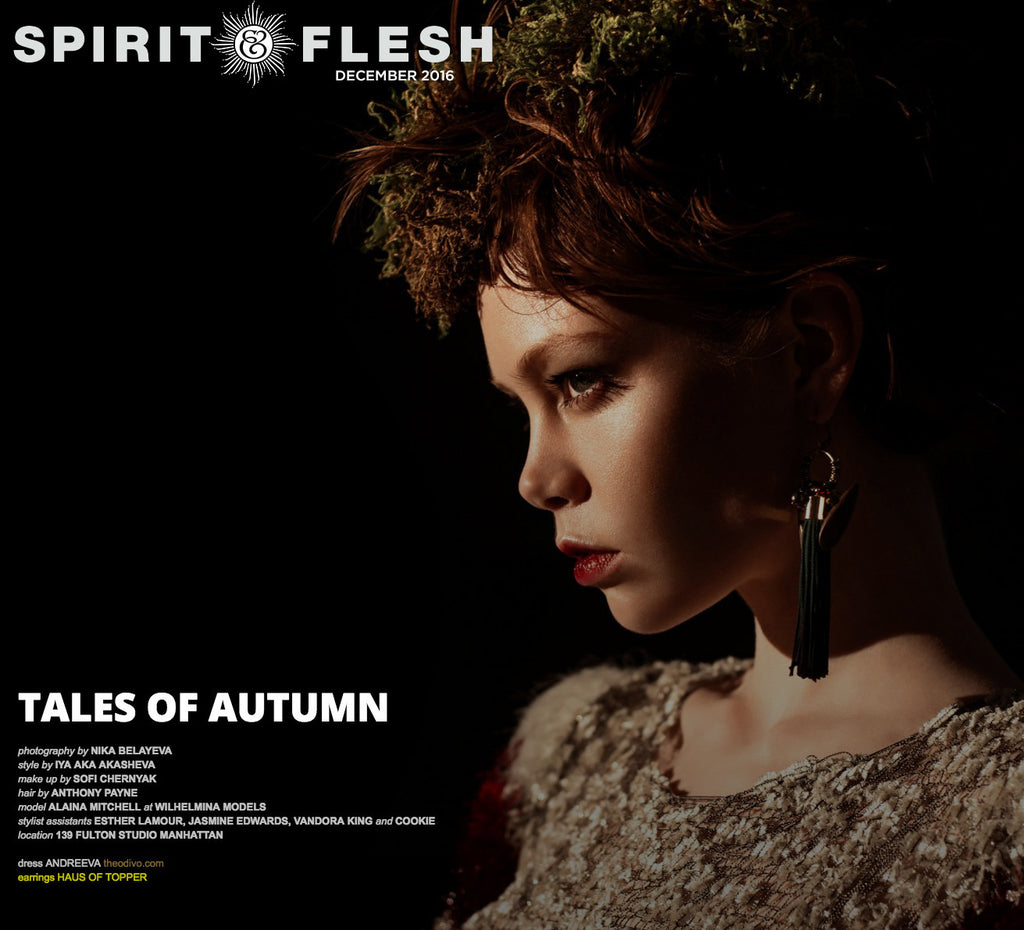 I'm pleased to announce that Haus of Topper items was shot in the online exclusive issue of Spirit & Flesh Magazine (@spiritandflesh) shot by photographer Iya Aka Akesheva (@iyaakasheva) and styled by Nika Belayeva (@doublevienyc). Publication: Spirit & Flesh MagazineIssue: December Online ExclusiveStory: Tales of AutumnBrand: Haus of Topper (5 clip)Link to Shoot: http://spiritandfleshmag.com/fashion/tales-of-autumn/About: "Spirit & Flesh Magazine intends to show both sides of creativity – the glossy surface, and what lies beneath. We cover the masters, uncover new talent, and help to place them in historical context through freedom of expression, interviews, imagery, videos and more.Spirit & Flesh online...
---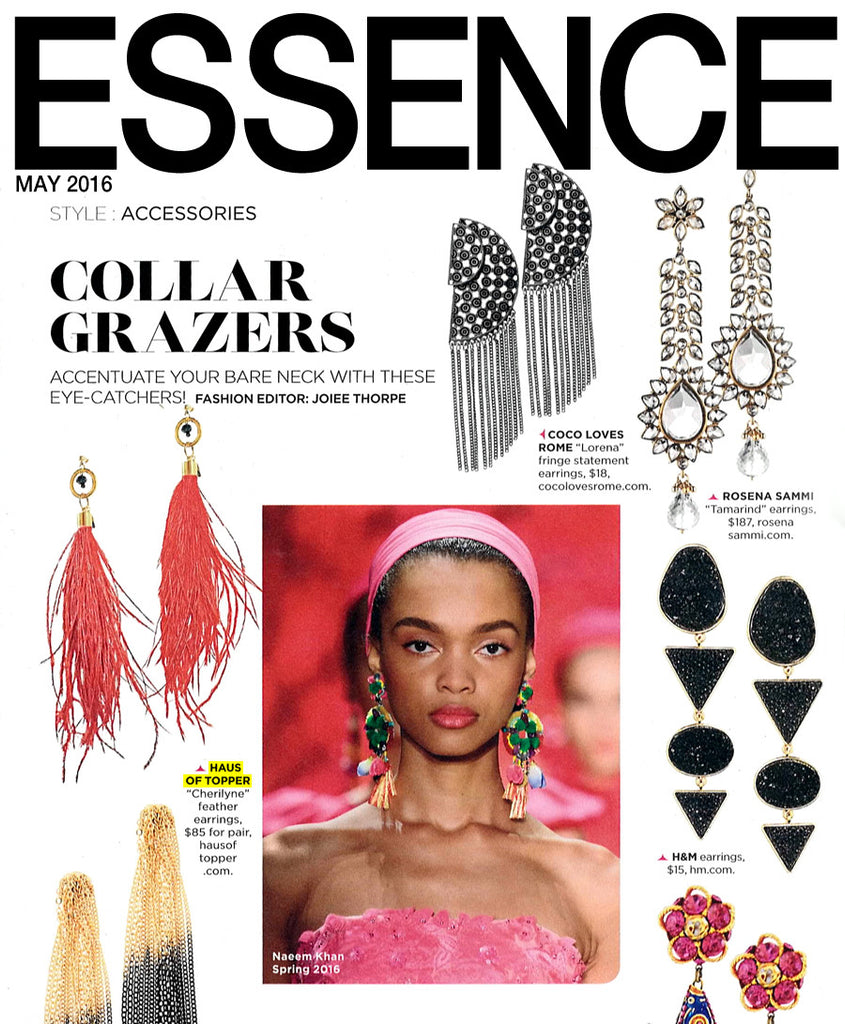 We are pleased to announce that the Haus of Topper Cherilyn Feather Earrings were shot in the May issue of Essence Magazine and styled by Fashion Editor Joiee Thorpe @The_joiee.  Publication:  Essence Magazine Issue: May Story: Collar Grazers   Brands: Haus of Topper (pg. 24) About: Essence is a monthly magazine for African-American women between the ages of 18 and 49. The magazine covers fashion, lifestyle andbeauty with an intimate girlfriend-to-girlfriend tone, and their slogan "Fierce, Fun, and Fabulous" suggests the magazine's goal of empowering African American women. The topics the magazine discusses range from celebrities, to fashion, to point-of-view pieces addressing current issues in the African American community.  
Recent Articles
Categories