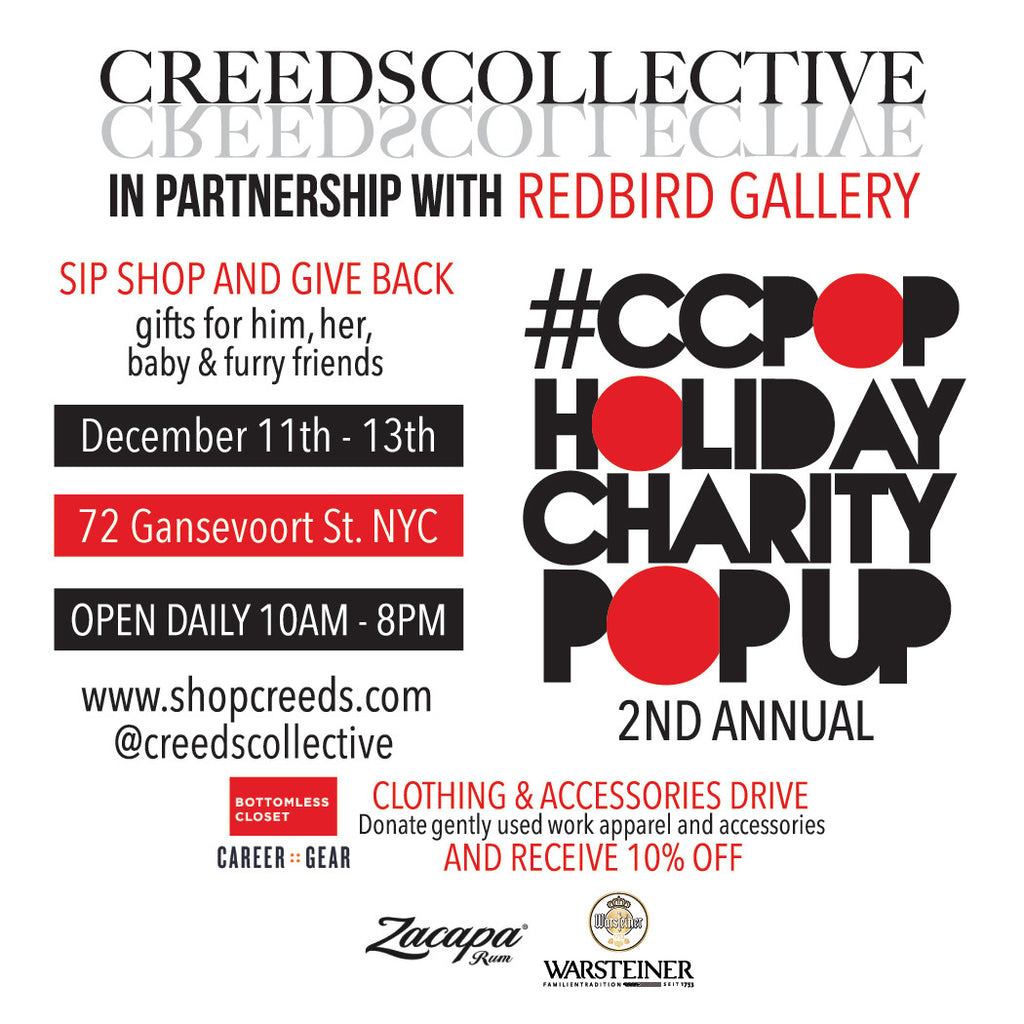 We are so excited to announce that we will be participating in this years holiday pop-up shop curated by Creeds Collective. This pop-up will be a 3 day event in NYC's Meatpacking District starting Friday December 11th at 10AM and running through Sunday the 13th.  Hosted in the Redbird Gallery, located directly across the cobblestone way from the Whitney Museum of American Art, the 2nd annual holiday gift emporium will feature Men's and Women's brands across accessories, beauty, grooming, home, lifestyle, food and wellness categories – integrated among an array of outrageous activities and lounges.
This years profits will be donated to NYC based Bottomless Closest. read more about the charity and the great work they do over at Creed Collective 

​This year we are joining up with so many other amazing brands that we are so excited to share this experience with. Below is just a few, but stop over at Creed Collectives website to check out everyone that will be there!