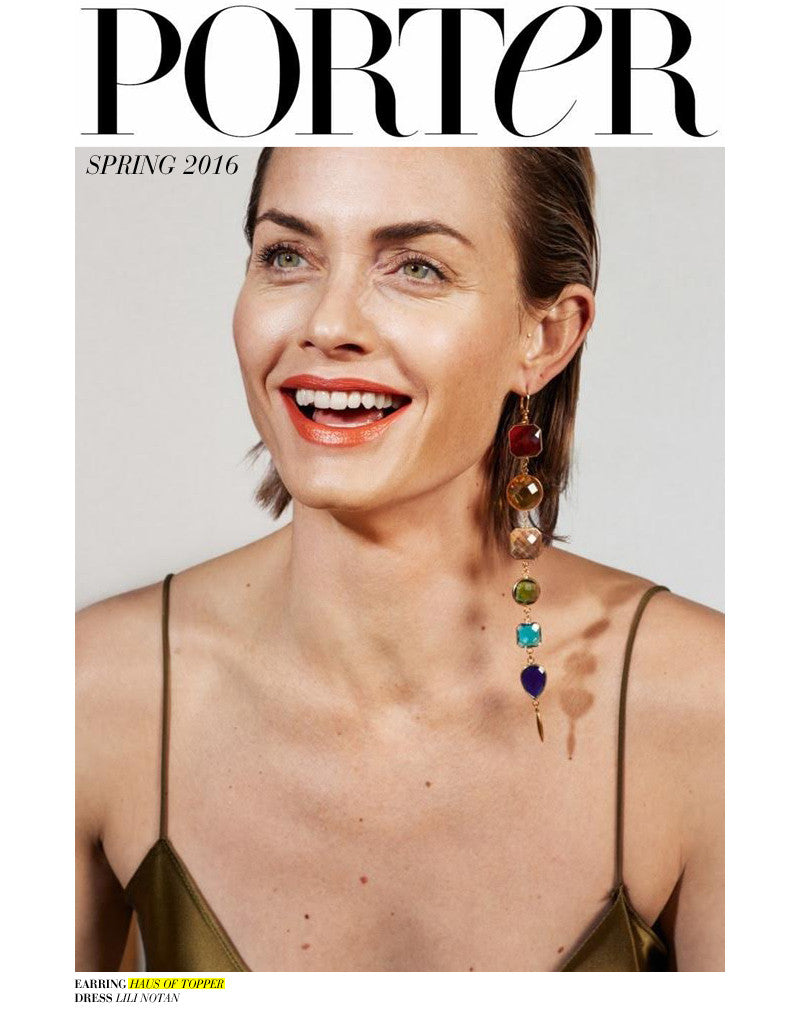 We are pleased to announce that the Haus of Topper Laverne Earrings were shot in the Spring issue of Porter Magazine (@portermagazine) on Model and Actress Amber Vallentta (@ambervalletta) styled by Alex White (@alexwhiteedits) photographed by Collier Schorr (@collierschorrstudio).


Publication: Porter Magazine (@portermagazine)

Story: Muse

Model: Amber Valletta (@ambervalletta)

Issue: Spring

Brands: Haus of Topper (pg. 137)

Link to Shoot: http://www.mccandlissandcampbell.com/blurred_lines.zip

About: "Since launching in June 2000, NET-A-PORTER has established itself as the world's premier
 luxury fashion destination. A pioneer of innovation, NET-A-PORTER speaks to a monthly 
audience of over 6 million via a global multi-channel ecosystem, including The EDIT digital magazine, PORTER magazine, the social shopping app, THE NET SET and net-a-porter.com, 
offering a seamless shopping experience across mobile, tablet and desktop.

NET-A-PORTER champions unparalleled customer service – with express worldwide shipping 
to more than 170 countries (including same-day delivery to Manhattan, London and Hong Kong, plus next-day delivery to the UK, US, Germany, France, Australia and Singapore),
 luxurious signature packaging and easy returns and exchanges with a multi-lingual Customer Care team available 24/7.
"