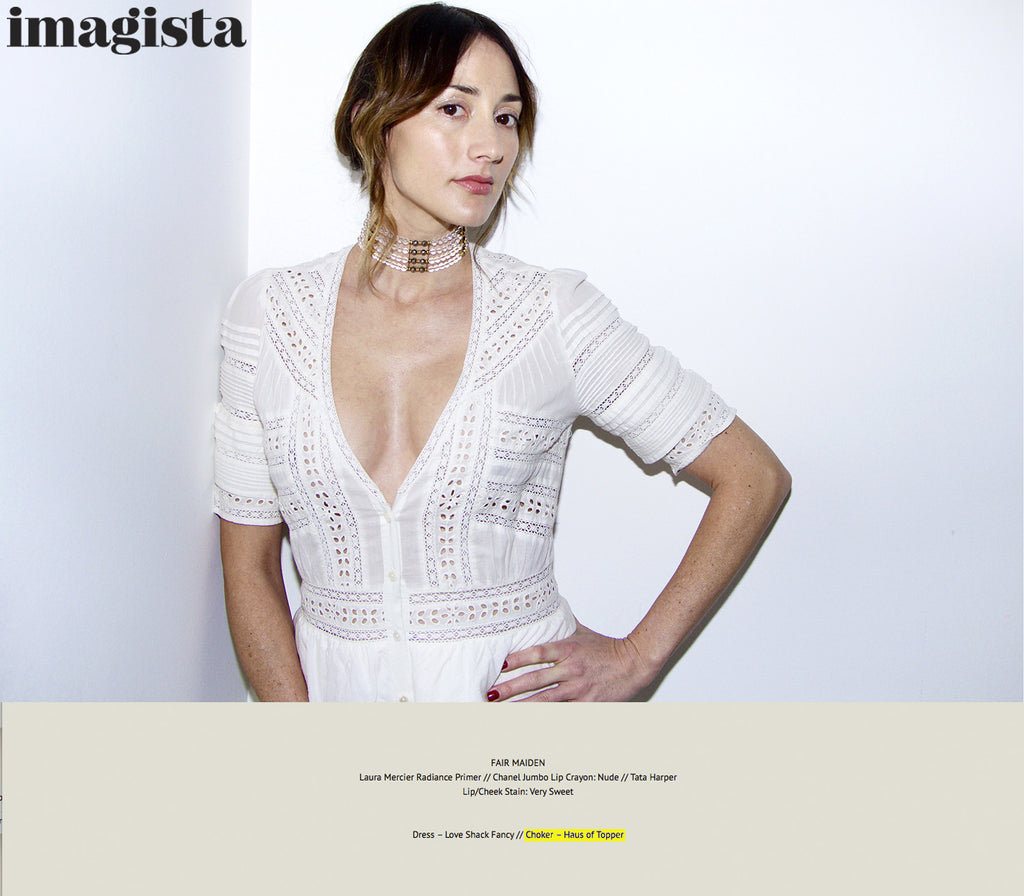 We are pleased to announce that our rock crystal Cece Choker was shot in the February 14th online exclusive issue of 
Imagista Magazine
 (@imagista) on Emmy Award Winning Actress 
Bree Turner
 (@realbreeturner) styled by Wendy McNett (@wendymcnett) and photographed by Tina Turnbow (@tinaturnbowmup). 
Brands:
Haus of Topper (1 credit)
About:
"
Imagista is a digital platform for creative-talents to showcase their work to a global audience of culturally like-minded people. We are committed to discovering, developing, and presenting creatively-driven, and exclusive content across a multitude of genres.
From photographic essays to heartfelt documentaries, personal interviews or one of kind cultural events, viewers experience the work of some of the world's most cutting edge artists and thinkers out there. Imagista also enables artists from all over the world to collaborate with other contributors across genres on new projects and partnerships.
We are committed to this open platform where powerful connections happen and artists cross-pollinate and new original content is nurtured and developed.  And because it is designed as an ever-growing collective, it also serves as an unparalleled database and resource for discerning creative professionals."