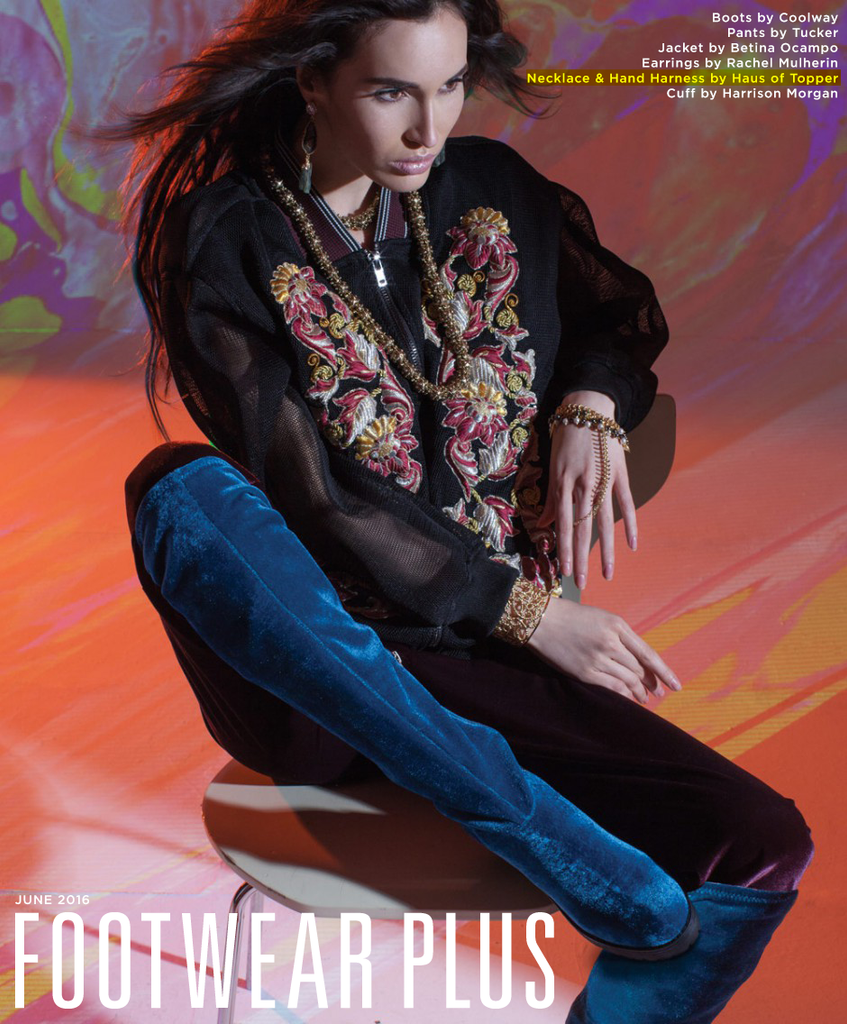 Brands:
Haus of Topper (3 credit) 
About:
"
The award-winning Footwear Plus magazine is the leading B-2-B fashion publication of the footwear industry. In a world of instant messages, texting, daily e-mail blasts, junk mail, 24-hour news outlets and tickers across the bottom of countless TV channels, Footwear Plus is a magazine in the truest sense of the format: in-depth, comprehensive and analytical, not to mention beautiful. Industry leaders rely on Footwear Plus to educate, inform, provoke and inspire.
Mission Statement: Passion Play
It is our mission to propel the footwear market forward in all that we do by communicating the dedication and passion that manufacturers and retailers have for delivering greater style, performance, comfort and service. It is a mission delivered with equal dedication and passion."