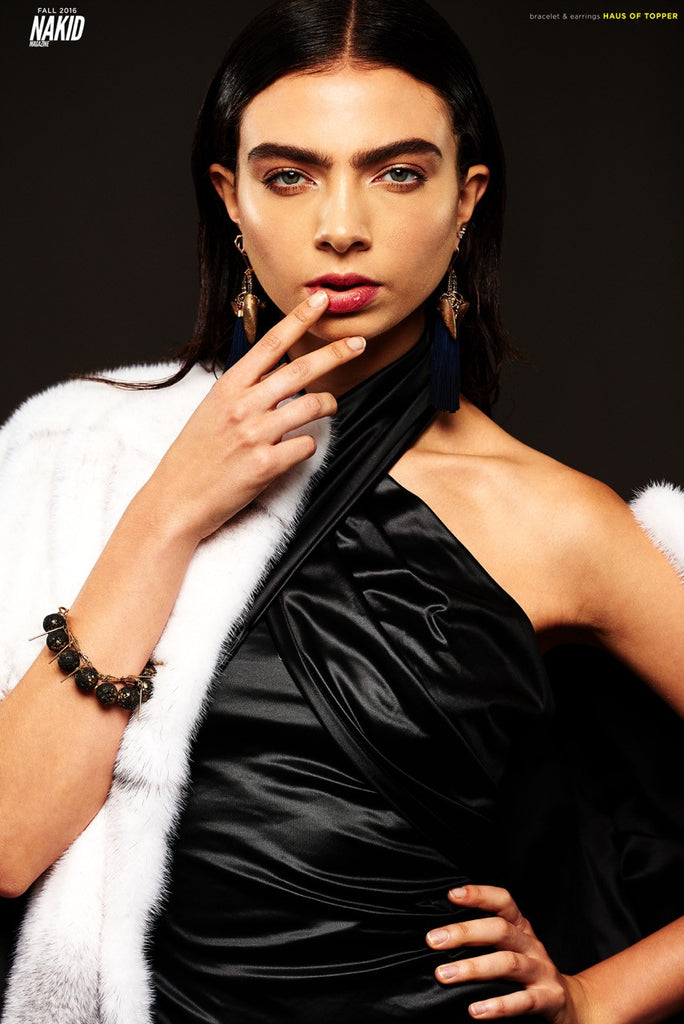 I'm pleased to announce that several Haus of Topper items were shot in the online exclusive editorial of 
Nakid Magazine
 (@nakid_magazine) styled by 
Xina Giatas
 (@blonderexic) and photographed by 
Jonathan Fasulo
 (@fasulo_).
Brands:
Haus of Topper (3 credit)
About:
"
Created to widen the gaze of the art world by discovering up-and-coming underground artists, photographers, writers, musicians alike and exposing them to the masses by documenting their talent/process!  We travel the world in search of more…
To find the most amazing underground artists and showcase their work/talent/process in a documentary fashion in their own environments to expose to the world!  We want the weird, we want the different, odd, out there artwork that is considered not mainstream and we want to show everyone how badass it is!"