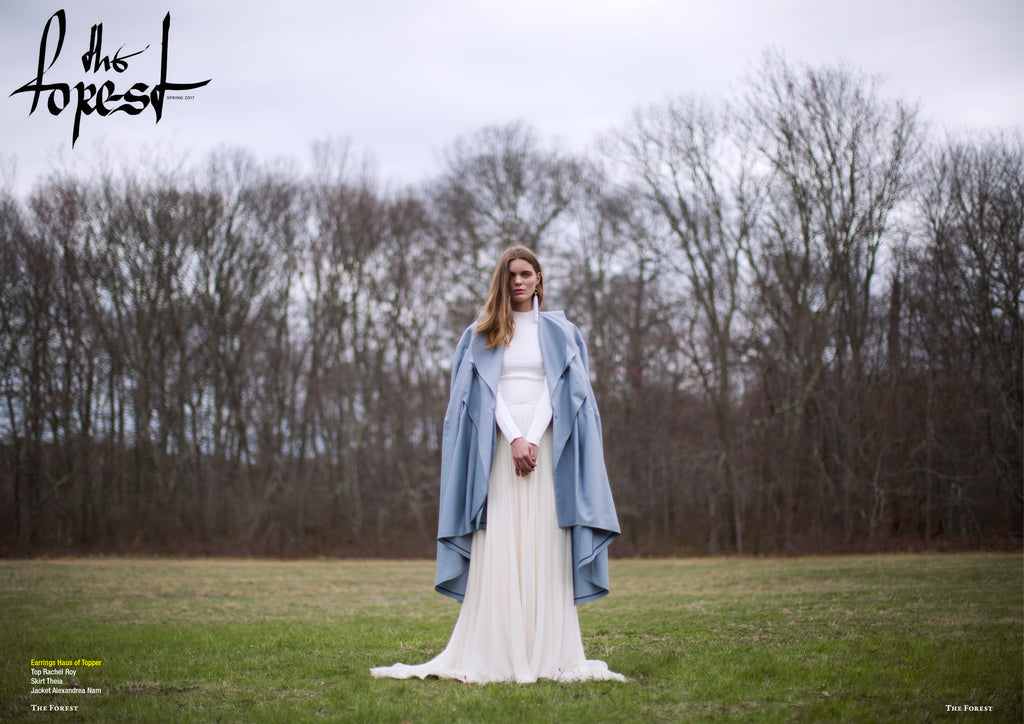 We are pleased to announce that multiple Haus of Topper items were shot in the Spring/Summer issue of 
The Forest Magazine
 (@theforestmagazine) 
styled by 
Marcus Riggs
 (@marcusriggs) and photographed by 
Joseph Quevedo
  (@josephquevedophoto) .
Brands:
Haus of Topper (5 credit)
About:
"
The Forest is timeless, bright and dark, pleasant and gloomy, friendly and hostile; magnificent in its duality as nature is.
Metaphorically, it is a place to immerse ourselves and heighten our senses.
In essence, The Forest is an independent publication about the visual arts, focusing on the interplay of light and darkness, of innocence, lust and all the shades of gray that lie in-between.
Our mission is to create a platform which brings together visionary creatives who share our love for enchanting and captivating imagery which stands the test of time. Against the trends of this fast paced era, we intend to focus on quality instead of quantity.