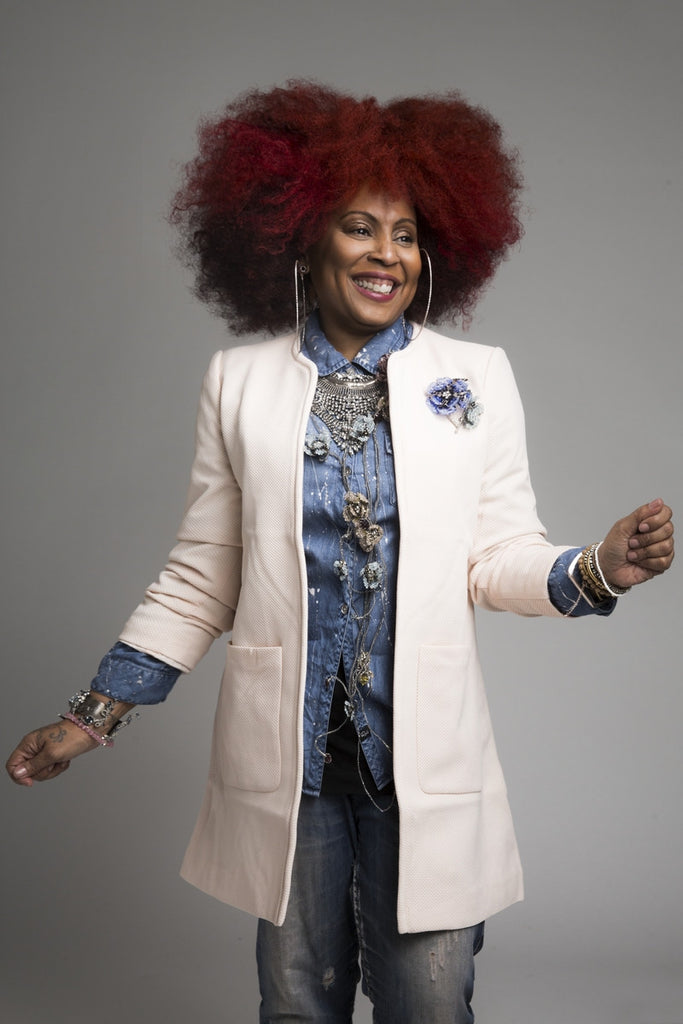 We are super excited and honored to be continuing our "It Takes an Army" interview series with the amazing stylist, Lisa Smith-Craig. Lisa has used Haus of Topper in a lot of her beautiful story telling and she never disappoints. Read a bit about Lisa and what inspires her below. ---- xdtxx
Name: Lisa Smith-Craig
HoT: What do you do and what do you love about what you do? 
LSC: I am a Fashion/Wardrobe Stylist & Producer and I love the freedom to create fashion imagery.
HoT: When did you realize/fall in love with what you do and decided to pursue it?
LSC: I loved fashion at young age,  I embellished my looks with safety pins, beads, yarn and whatever I got my hands on!! My mother and grandmother both were seamstresses and they designed some incredible pieces. I decided to pursue fashion after realizing that I loved sourcing and styling friends and colleagues.
HoT: What or who inspires you? 
LSC: Fashion inspires me; bad fashion, good fashion it all ignites creative energy.
HoT: We are avid 
brunchers
 and are always looking for new places to try. 
What's your favorite brunc
h spot in the New York City
 (
nyc
, Brooklyn, queens, 
etc
)
LSC: I love Cecil's In Harlem. It has upscale decor, live music and great food..Their spin on chicken and waffles is exquisite.
I adore the Cookshop in Meatpacking area. The food is excellent and it is cool people watching spot.

HoT: For a real vacation, there is no place like? and-why
? 
LSC: For me,  I am normally working on vacation so I would say Istanbul & Israel. I love exploring historical places.. but I also want a feeling of a big city too..
HoT: What are you reading at the moment? 
LSC: Difficult Women
HoT: Its NYC, everyone has something they do on the side that they are passionate about---- whether a hobby, art, 
etc
etc
. What is that for you? 
LSC: I like interior design. I have set up a few homes from purchase and thoroughly enjoyed the experiences...shopping without budget limitations to shopping on a dime 
HoT: What would your dream project be?
LSC: I have my dream job
HoT: If you could live in another era of Fashion, what would it be?
LSC: 50's...I love the glamour!
HoT: You travel a lot. What is the most important thing to have on you while traveling? 
LSC: I always go on tours to learn about the local history, cultural activities and experience 
HoT: What 
do you do to really relax and take your mine off of work?  
LSC: Listen to music, light candles and watch documentaries 
LSC: Marvin Gaye, Luther Vandross, Snoh Aalegra, 2Pac, Teena Marie
HoT: Explain your style in 3 words
LSC: Black, Minimalist, Black
HoT: What are you currently obsessed with?
LSC: Oversized Jackets, capes, kimonos