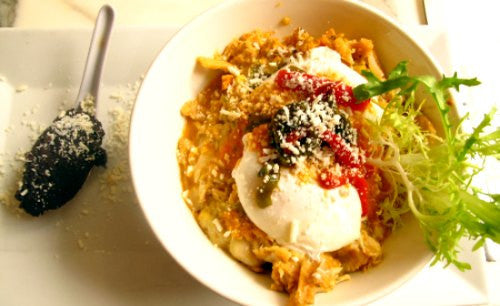 Crema was one of this places that we hadn't heard of but when friends from LA were in town and suggested we try it out, we couldn't resist. After a bit of research into the cuisine and about the restaurant we found that Chef Julieta is known for serving some of the richest cuisine you'll find in New York City. Excited for several reasons, including the fact that we love Mexican food, trying out a new place and of course its bottomless (that's pretty much a given) we booked res and made it happen. In Julieta's Chelsea "cocina refinada" Crema, the gourmet Mexican restaurant serves dishes with a French flair – including such delectable delicacies as foie gras tacos, a casserole of cheese and Mexican sausage (Quesos Flameados), and glazed Peking duck breast service with a potato cheese enchilada. 
As the reviews prepared us as much as they could for the food, it did no justice. The food was absolutely amazing in every possible way. At a reasonable price for the portion size and such beautifully presentation, we suggest setting res now so not to miss such an amazing experience. 
Located at 111 West 17th Street | (btw 6th & 7th Ave) New York, NY 1001, this place is not to be missed and sits on top of our favorites list. 


xdtxx