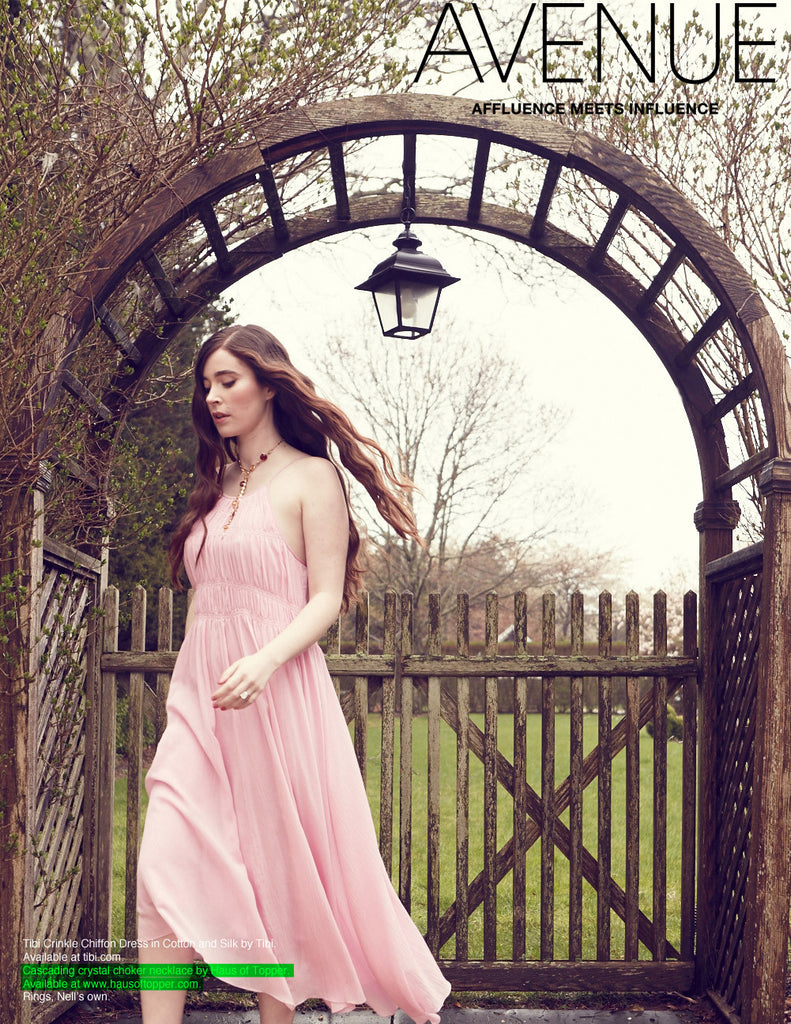 Story:
Sweet Dreams:  Nell Diamond Redefines the Term "It Girl"
Model:  
Nell Diamond (@nelliediamond)
About:
"
Every month, 
AVENUE 
salutes our city and the people who make it the most glamorous, meritocratic, philanthropic and cosmopolitan city in the world. We pay homage to New Yorkers' unsurpassed style and elegance, and the exceptionalism of the city itself. Our passion for excellence, elegance and tastemaking is reflected in 
AVENUE's 
pages every month. Each issue is eagerly awaited in Manhattan's most exclusive buildings. Now in its fourth decade, the magazine is flourishing, prospering and continuing to grow and evolve, while remaining true to its legacy as an upbeat take on our own society.
AVENUE reaches prestigious buildings along Park Avenue, Madison Avenue, Fifth Avenue, Beekman Place, Sutton Place, Central Park West and Central Park South, plus selective delivery in key downtown locales. Our monthly circulation of 36,000 goes to Manhattan's most affluent neighborhoods, along with New York's leading hotels and clubs. AVENUE prides itself on the highly controlled and strategic nature of our distribution.
In June, July and August, we publish AVENUE on the Beach— with distribution of 50,000 copies split between Manhattan and the Hamptons. In December, January, February and March we send 14,000 copies of AVENUE on the Beach to South Florida—Miami and Palm Beach respectively. Because most of our readers frequent these three destinations, we are right there with them—covering events, publishing guides and introducing them to power players on each scene.
Since 2004, AVENUE's circulation has been audited by the Alliance for Audited Media, the leading verification company for consumer magazines. This audit provides ultimate transparency for our advertising clients."