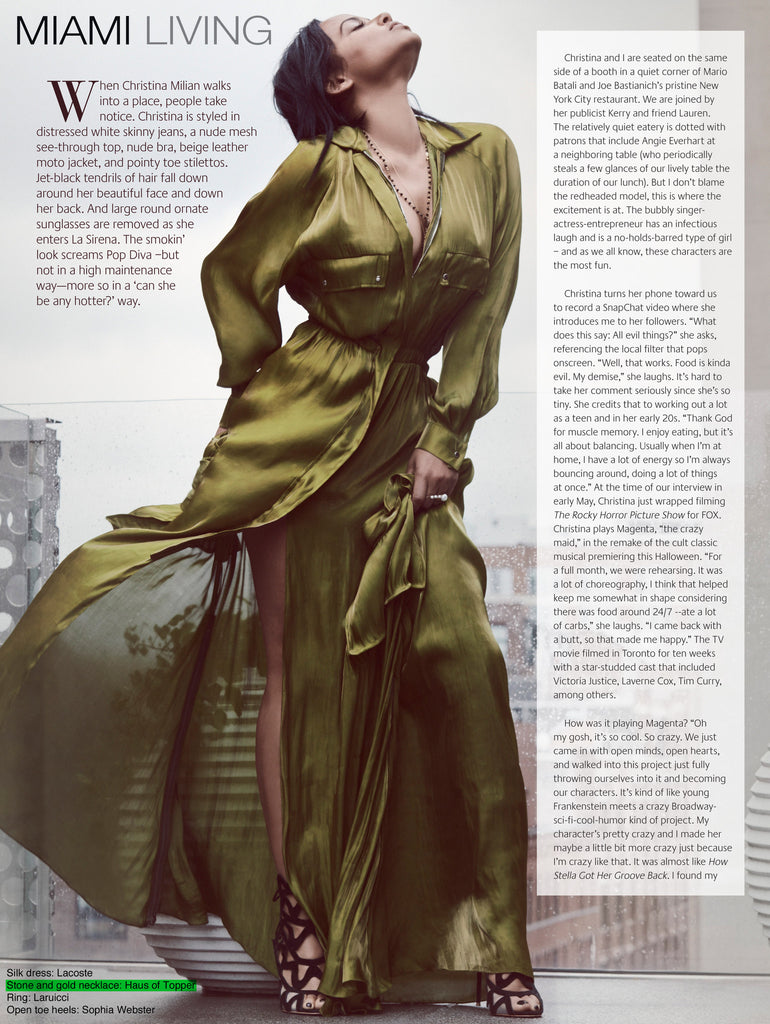 Brands:
Haus of Toper (pg. 96)
About:  
Miami Living Magazine, published by American Computer & Tech Corp., is an important and viable magazine in South Florida and beyond.  Miami Living Magazine is the only entertainment focused magazine for travelers, visitors and local residents in Miami Beach Whether visiting or vacationing Miami Living features practical advise for anyone interested in enjoying Miami Beach's unique cultural opportunities.
Miami Living Magazine directs readers to the best Miami has to offer: arts, food, clubs, events, museums, movies, people, real estate, music, shopping, sports and much more.  We help the sophisticated visitor and residents alike make the best choices on how to spend their valuable money and leisure time."