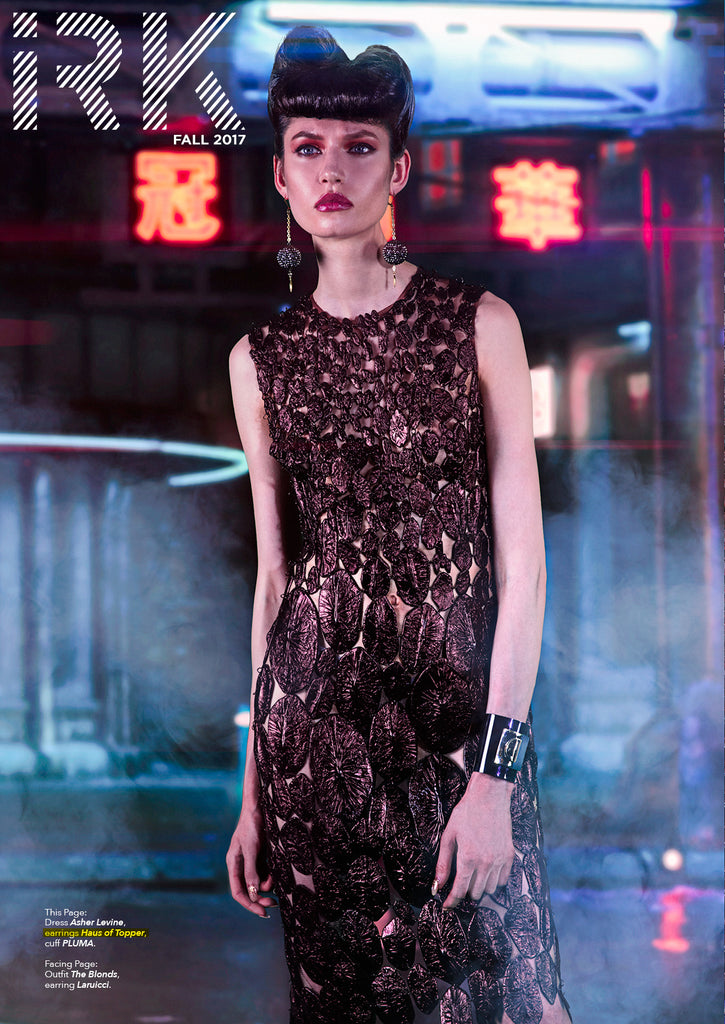 We are pleased to announce that the Haus of Topper earrings were featured in the October (Futurism) Issue of 
IRK Magazine
 (@irkmagazine) style by Cannon Media Group (@thecannonmediagroup) and photographed by Morgan Miller (@morganmillerphoto).
Issue:
October (Futurism)
Brands:
Haus of Topper (1 credits)
About:
"
IRK Magazine Is an Independent Paris Based Art, Photography and Fashion Printed Magazine and Digital Platform. 
Each issue has a specific theme driving our choice of contributors and to inspire them to create original pieces for the issue. Every issue is carefully curated as if it were an exhibition in a museum bringingtogether the finest contributors across the globe. The contributors are encouraged to keep their own distinct styles while the theme of the issue links them together to create a unique and exciting magazine.
IRK Magazine is part of a none for profit association called IRK which has the goal to promote artists, fashion designers, photographers, film makers, and all other creative people. IRK wants to build communities, inspire and make the world a better place through art.  
Based in the city of lights: Paris, France."