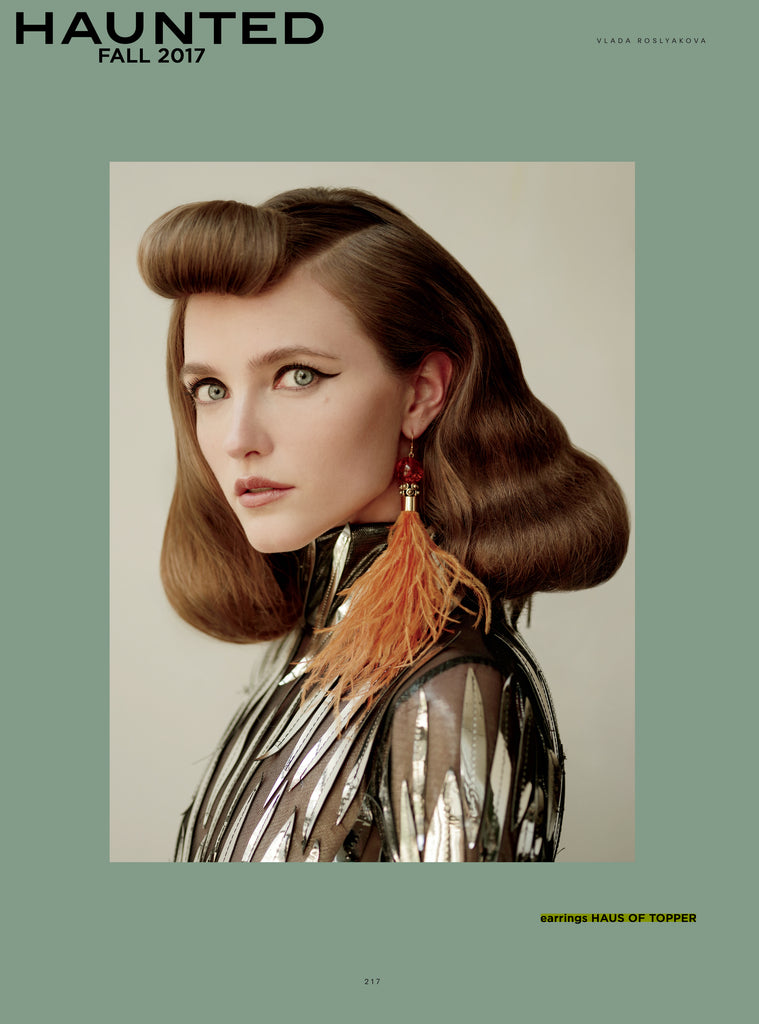 We are excited to share with you that Haus of Topper Earrings were shot in the Fall issue of 
Haunted Magazine
 (@hauntedmag) styled by 
Jahulie Elizalde
 (@jahulie) and photographed by 
Ace Amir
 (@spadestudios).
Brands:
Haus of Topper (pg. 217) 
Model:
Vlada Roslyakova @ Women Management
About:
"
Our vision for 
HAUNTED 
is to position Mexico as a fashion capital, where trends, design, quality and luxury always prevail.
A one of a kind space that captures the most relevant individuals of the fashion industry in Mexico, as well as international well established brands channeling individuals who value fashion in their personal lives. An obsession is what HAUNTED reflects on its pages.
HAUNTED is released quarterly, each issue is focused in an actual theme.
The issue is available in print & digital."